Two soft openings: Crave, an all-day cafe and bakery; and Torisawa, a Japanese restaurant and bar for yakitori. There's also Lenotre, a famed French patisserie, which opened late last year in Xintiandi.
---
Crave | Bakery, Brunch & Wine
Address: 208-1 Xinle Lu, near Donghu Lu 新乐路208-1号, 近东湖路
Soft Opening Hours: 9am-6pm, closed Monday
Crave is a café and wine bar at the Xinle Lu and Donghu Lu nexus. Fresh baked pastries and coffee, photogenic sandwiches and breakfast plates, and wines by the glass. And they have a coveted corner lot terrace.
On the lunch menu are sandwiches and breakfast plates from ¥58 to ¥108.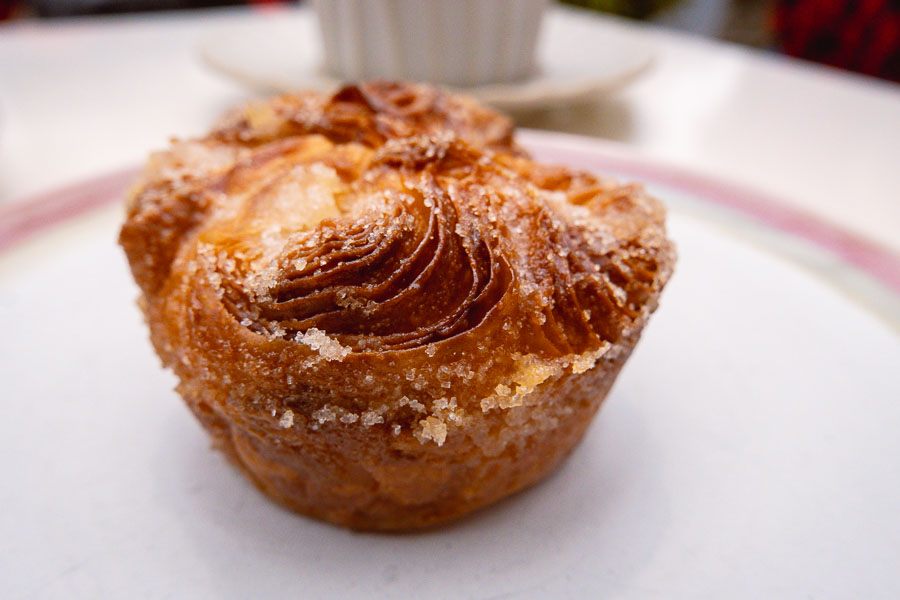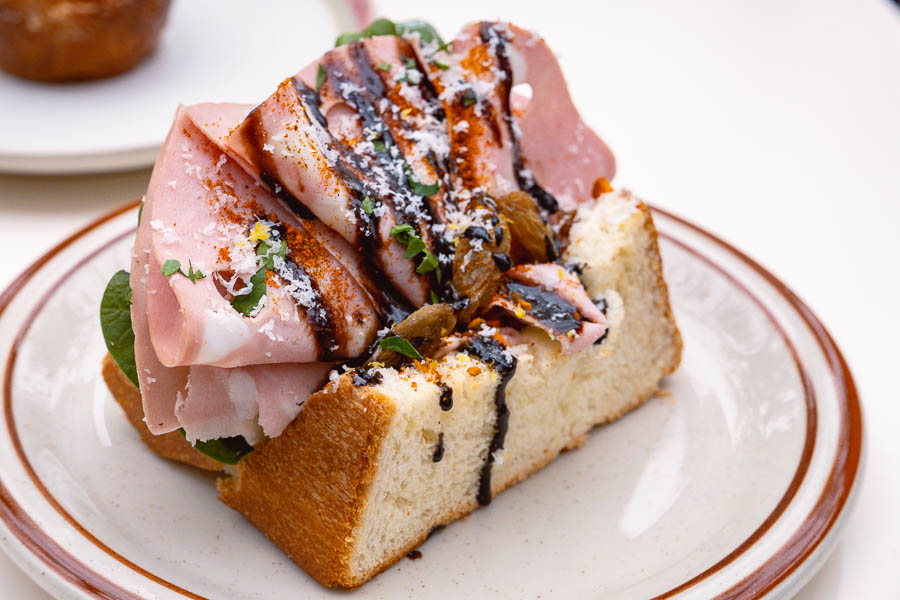 Drinks situation: Espresso/Americano (¥26); wines by the glass from ¥50-100, beer from ¥35, cocktails from ¥60.
It's good for a quick lunch if you're in the area. The pastries are great. (Get that Kouign Amann!) The outdoor seating will definitely draw a crowd.
Currently in soft opening. Crave will add evening hours and a dinner menu around mid-May. Terrace is dog-friendly.
---
Torisawa | Yakitori
Address: 1515 Nanjing Xi Lu, Jing An Kerry Centre, S1-04, South Block, near Yan'an Zhong Lu 南京西路1515号静安嘉里中心南区商场 S1-04, 近延安中路
Tel: 18018657741
Hours: 11am-1am
Torisawa is a modern Japanese yakitori restaurant on the ground floor of the Jing An Kerry Centre. Chic interiors with bar counter seating around the open kitchen, an adjacent cocktail bar, excellent service, and every part of the chicken served.
Affordable Japanese food concepts like yakitoris and izakayas are in. And like most new restaurants in this category, Torisawa has invested in sleek interiors.
Torisawa has also partnered by with Speak Low for the drinks—more than a dozen signature cocktails (¥78-¥128) from the award-winning speakeasy bar, plus a wide selection of whiskies and sake.
On the menu is chicken—all of the parts save for the beak, skewered and set on the charcoal grill. There are the usual suspects (entry level cuts) of chicken breast, wing tips, skin, thigh, gizzards and heart.
The menu also lists "rare parts" like tail, knee, shirako (sperm sacs), ovary, and aorta, which are regular cuts you'd find at yakitoris in Japan. In addition to skewers are appetizers, rice/noodle dishes, and vegetables.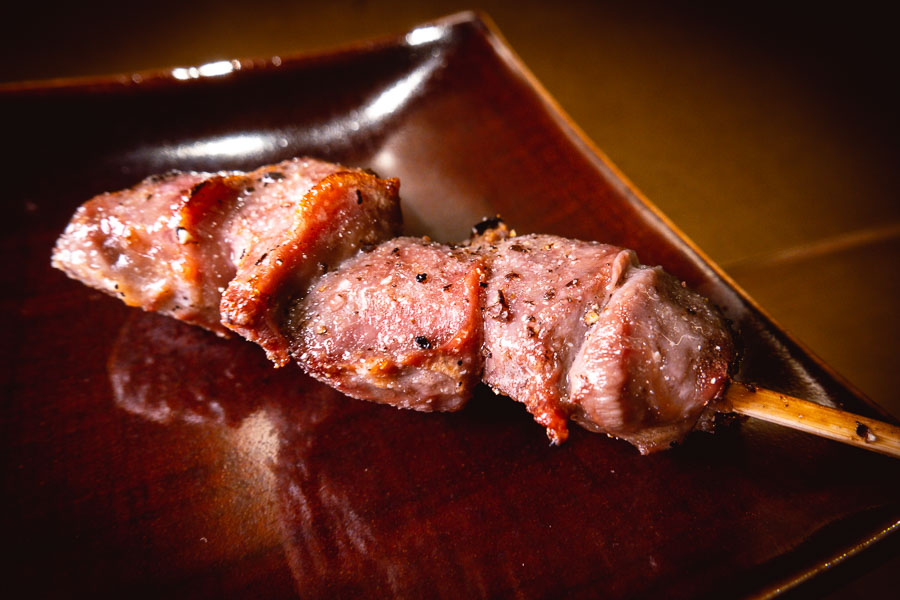 It's good. It's affordable. For food, expect to spend about ¥150 and above. The big draw is the sleek space (date night, business dinners) and the great service.
---
Lenotre | Patisserie & French Food
Address: 123 Xinye Lu, L2-216, 2/F, Xintiandi Mall, near Madang Lu 兴业路123号新天地南L2-216, 近马当路
Tel: 63338657
Hours: 10am-10pm
Lenotre is a famed Parisian patisserie and restaurant founded in 1957. It opened a branch in Shanghai's Xintiandi mall December last year. They serve a tidy French menu, complete with brunch and dinner dishes. However, you're here for the chocolates, macaroons, pastries and cakes.
The store design and display for the confectionaries and pastries is absolutely gorgeous. You might pass through to pick up a birthday cake, but you'll also walk away with a box of macaroons (¥150/six) or a case of pralines. Cakes come in two sizes, 6-8 portions (from ¥388) and 10-12 portions (from ¥588).
In addition to the sweets, Lenotre also has a full menu and sandwiches to go.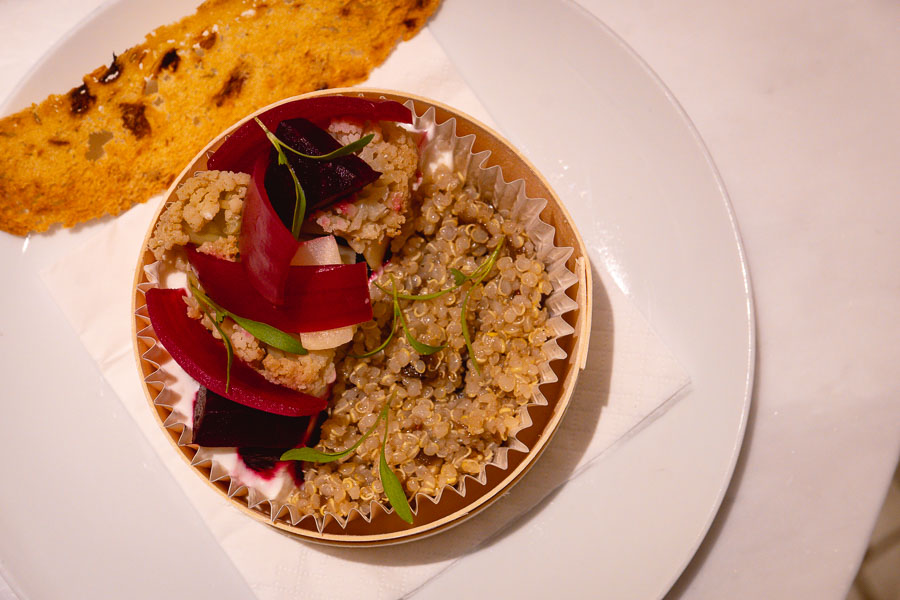 Things are on the pricey side, especially the main dishes. If I had to splurge, it would be for the desserts and chocolates. Good if you're looking for a birthday cake or gift box, or for self-indulgence.