Pici, a fresh pasta bar via Hong Kong and Ember for beef omakase.
---
Pici – Italian via Hong Kong
Address: B2/F, Jing'an Kerry Center, 1515 Nanjing Xi Lu, near Tongren Lu 静安嘉里中心B2层, 南京西路1515号, 近铜仁路
Tel: 62376668
Hours: 10am-2:30pm, 5:30pm-9pm
Pici is a fresh pasta bar located in the newly refurbished basement food zone of the Jing An Kerry Center. It's a popular fast-casual chain via Hong Kong, backed by the Pirata Group. This is the brand's 7th location and first outpost in Shanghai.
Connected to Pici is The Pizza Project, one of Pirata Group's newer concepts. You can dine and order from either place.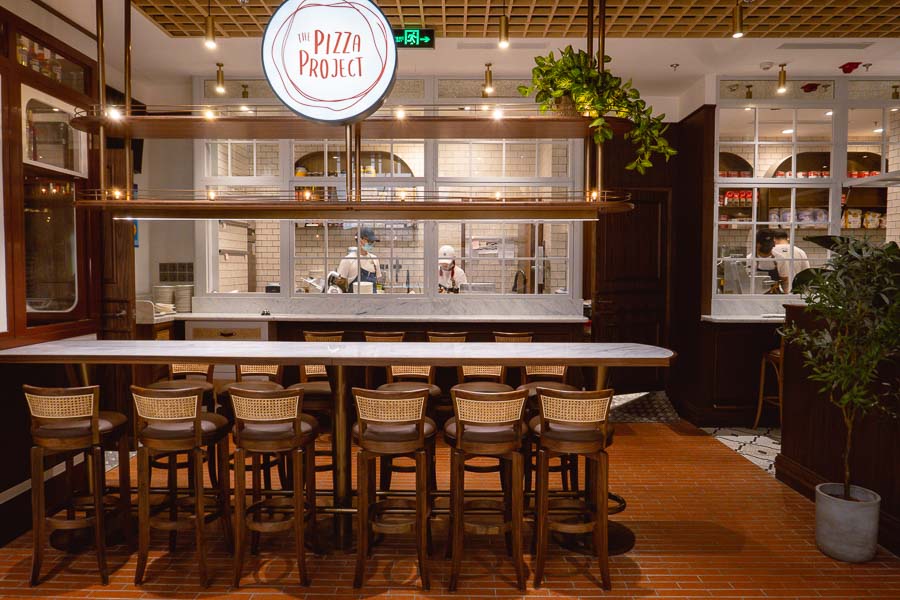 Pici corporate chef Andrea Viglione came from Hong Kong to see it through, and it's working fabulously. The menu is simple and straightforward, and the pastas are terrific.
Fresh, hand-rolled pastas are cut at the marble bar counter.
It's definitely worth visiting, but I wouldn't say it's a place for a romantic dinner date. It is, after all, a fast-casual restaurant in a mall basement. I reiterate: the pastas are worth it.
---
Ember – Beef Omakase
Address: 2/F, Jing'an Kerry Center, 1515 Nanjing Xi Lu, near Tongren Lu 静安嘉里中心2楼, 南京西路1515号, 近铜仁路
Tel: 15001800407
Hours: 12pm-2pm, 6pm-10pm
Ember is a high-end Japanese restaurant in the Jing An Kerry Center that specializes in "niku kappo omakase," a set menu where beef is the star of every course. The original Ember is in Shenzhen, and this is the first Shanghai outpost. It's backed by the same restaurant group behind yakitori restaurant Torisawa.
There are two menus, ¥1,280 for the counter seating, and ¥880 for private room seating. The menus have about 10-12 courses and share the same appetizers, but the wagyu is served differently—the meats are cooked directly on the grill in the private rooms, whereas the counter seating is more omakase style.
The high-quality yakiniku is curated by Ember's consultant chef, Kentaro Nakahara of Sumibi Yakiniku Nakahara, Tokyo. Apart from the fruit and ice cream dessert, every course is a variation of beef, mostly wagyu.
It's wagyu in a sushi roll, wagyu with uni, wagyu with foie gras, wagyu on rice, wagyu torched, wagyu cooked over coals and given a dab of secret house sauce. There's also sirloin, beef tongue, oxtail, and other cuts of beef.
It's a beef connoisseur's dream menu, where you can climb that carnivore ladder and enjoy all that wagyu.
Ember opened in May, which is around the time I visited. It's still quite popular, especially for dinner. Lunch is an easier bet if you don't want to plan too far in advance.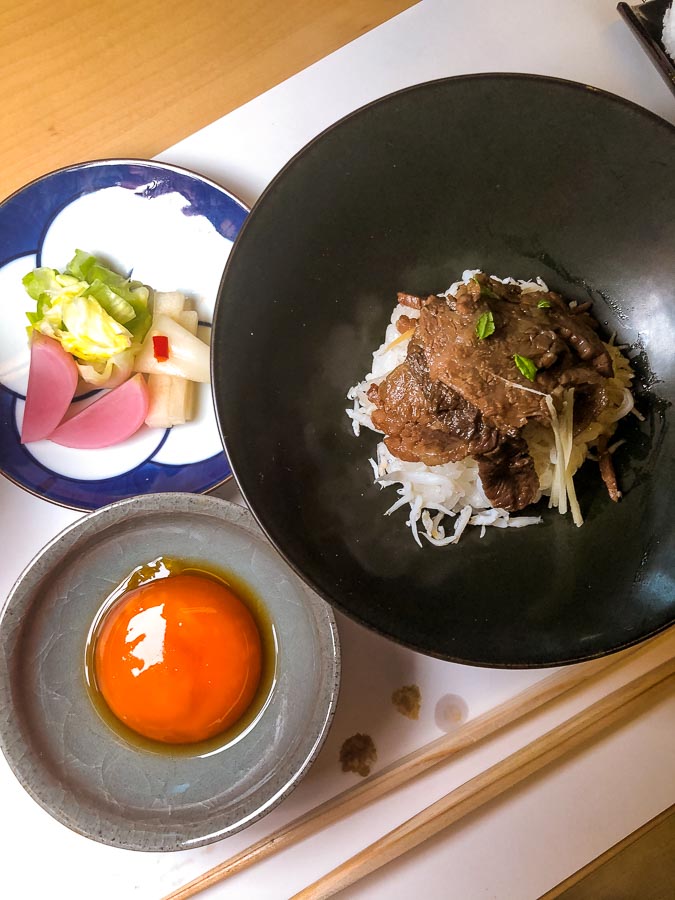 I can't speak for the bar counter experience as I dined in the private room, but that did not impede on me enjoying said wagyu. The buy-in isn't cheap, and it's definitely one for special occasions.