​It's self-explanatory, but: Atelier Izakaya is a Japanese restaurant serving up yakitori and drinks in a lively, chic space in Jing'an. And it has a price point that won't break the bank.
It's operated by the Taste Buds Group, led by mixologist Daniel An. You might have heard of his other venues (Taste Buds and Atelier). Atelier Izakaya used to be Arch (pastas and cocktails), also by the same group. Loosing its luster, they switched things up by joining up with Hungry Lung's Kitchen. It didn't quite work.
Then they rebranded it into Atelier Izakaya. And now, I think Daniel An has struck gold—this city is on an izakaya binge and it isn't slowing down.
The space is split into a few sections—the bar counter, dining room, semi-private dining room towards the back, the cocktail bar, and the outdoor seating area (that's just opened up). The biggest group they can accommodate in the main dining room is about 16 on one table.
The Food: What To Order
The menu features izakaya usual suspects: chicken, in many forms as skewers; beef, cooked on the charcoal grill; and filler rice dishes. There are a few Southeast Asian-esque dishes, which are reminiscent of Starling. (Anyone remember that? It was in Taixing 99 and they did an excellent laksa. RIP.)
Those Southeast Asian skewed dishes are very much must-orders, including the Tom Yum Chicken and the Lemongrass Turbot.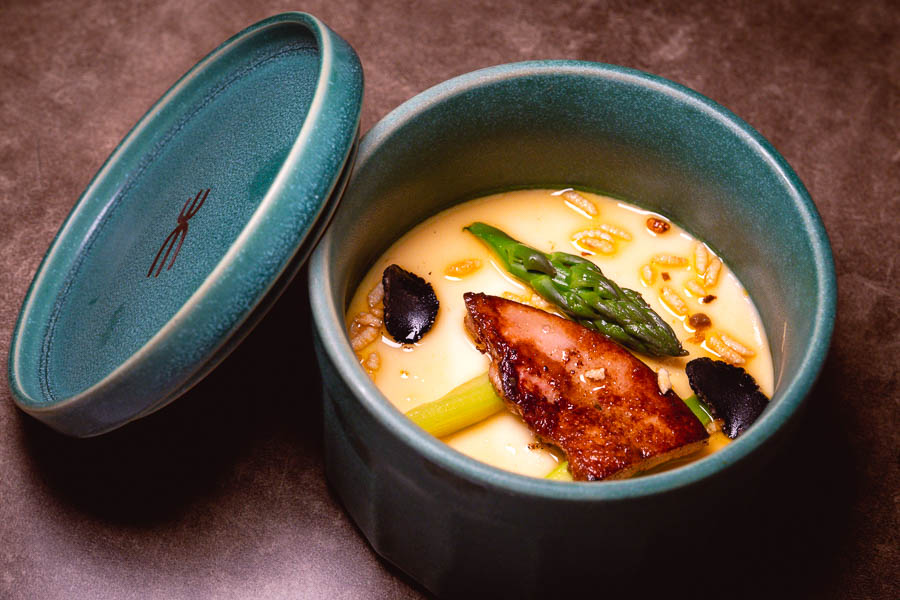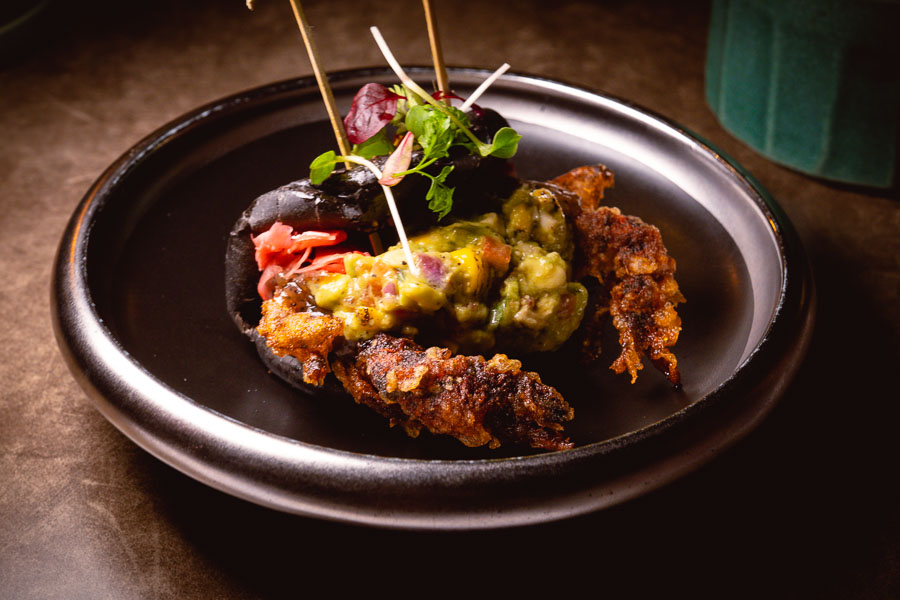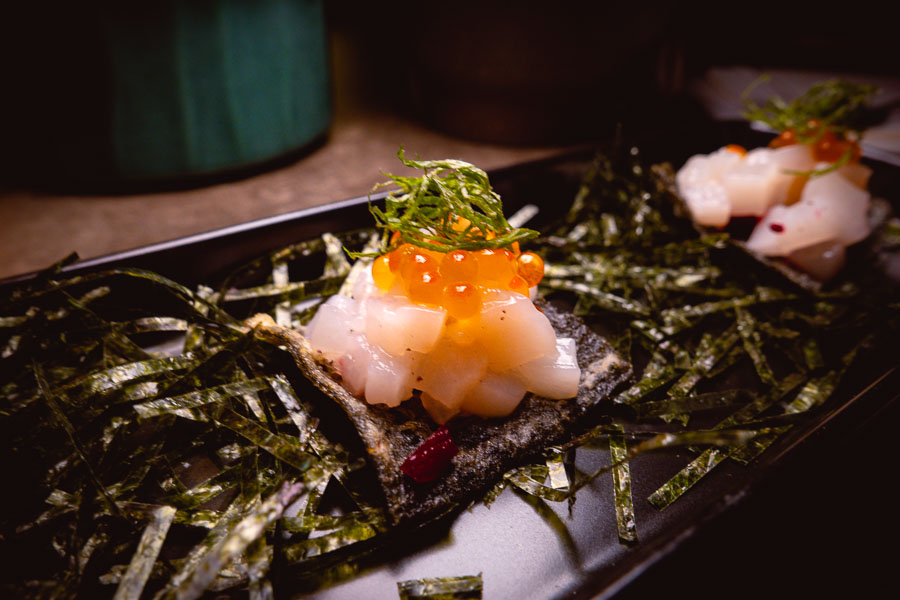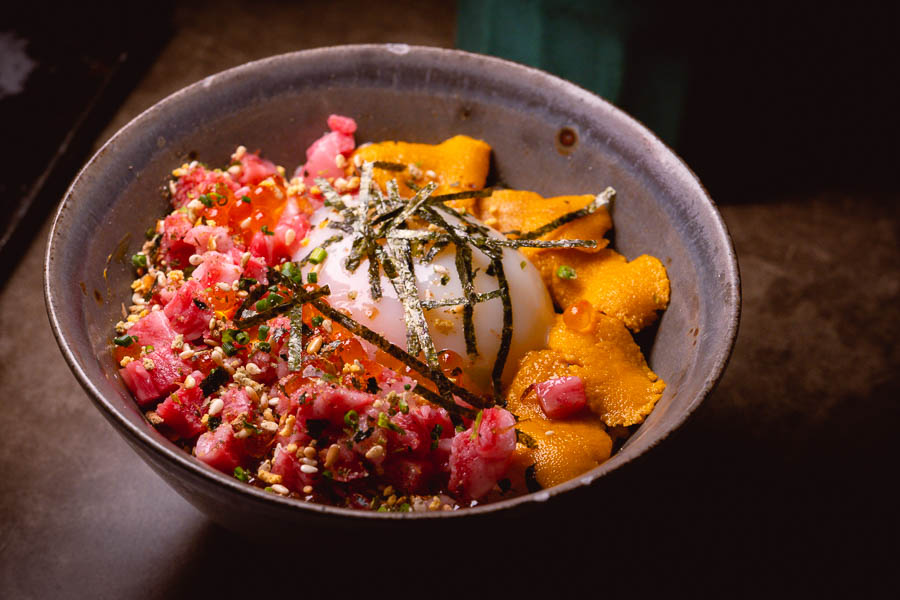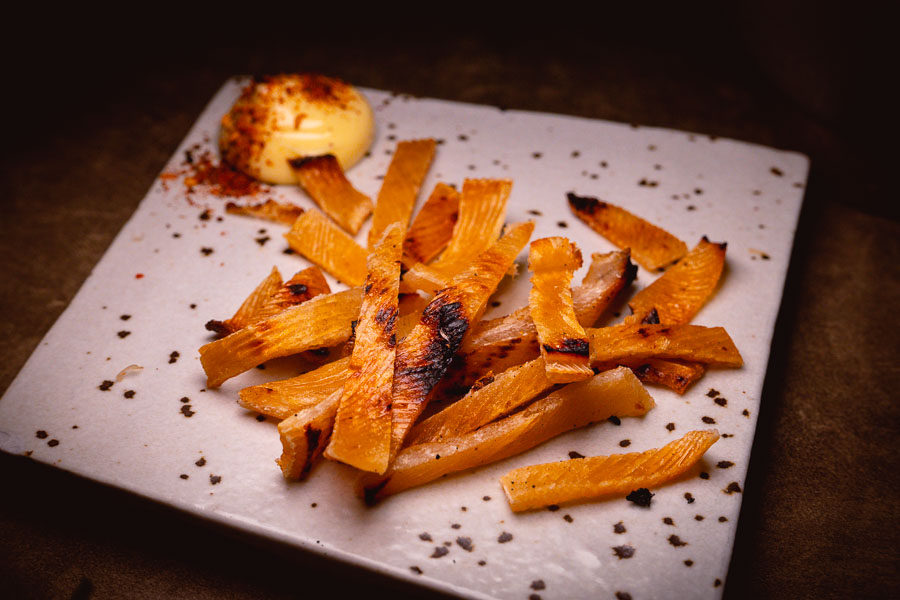 Chicken yakitori options are split into two categories: fresh whole chicken that's divvied up into parts for the skewers or the "simple yakitori", which I'm guessing is sourced in bulk-buy parts. Nothing wrong with the latter, it's just cheaper and requires less work than deboning whole chickens.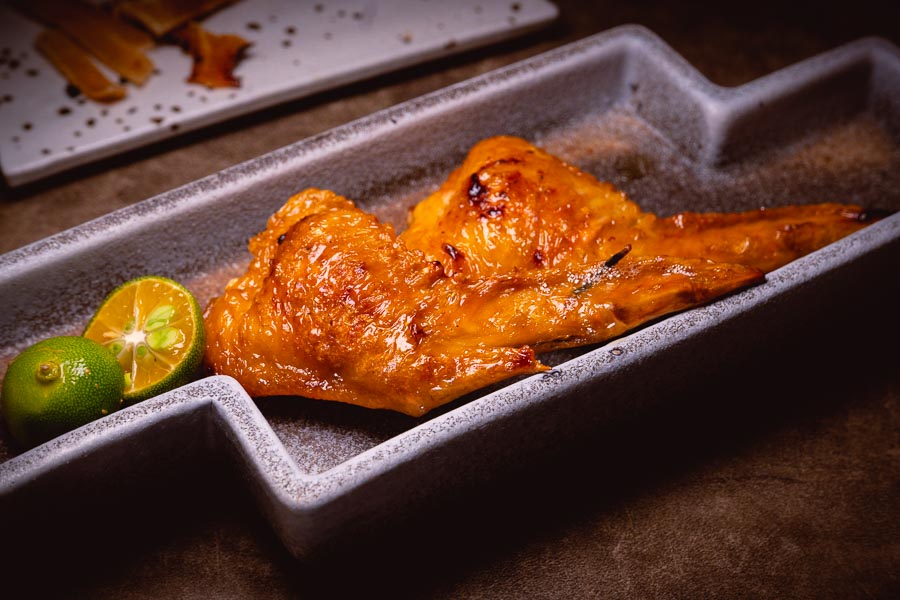 And finally, let's have a look at those Southeast Asian-y dishes: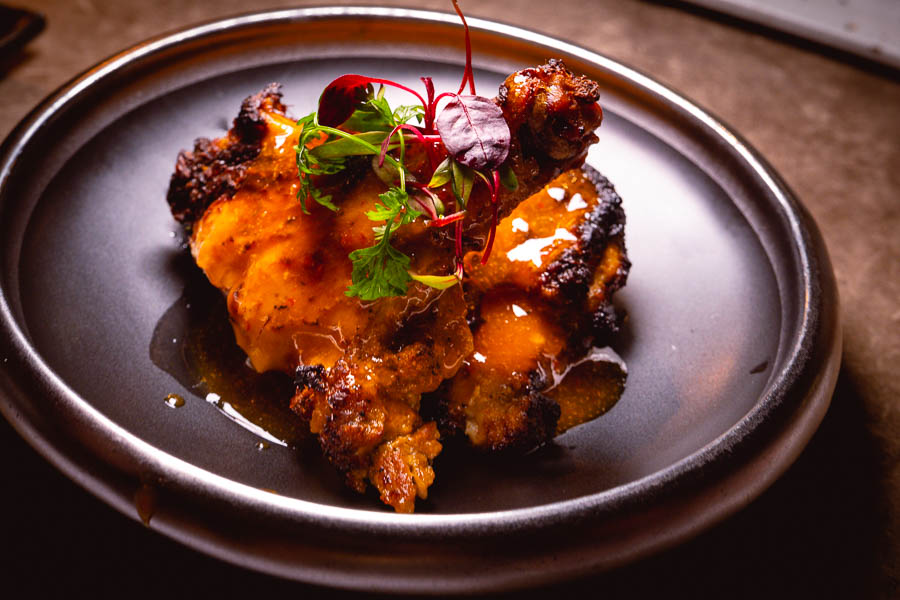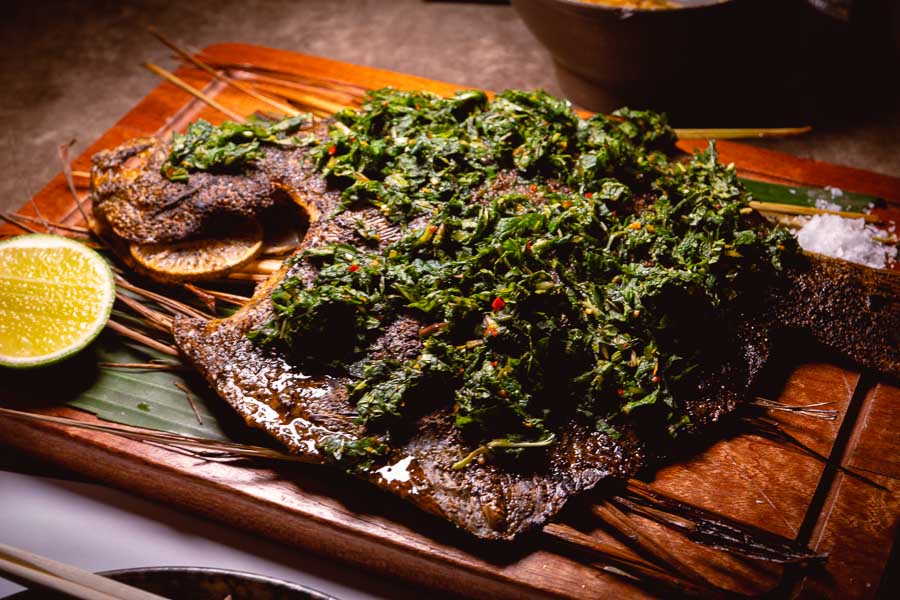 Yeah. I'd go back just for those.
Drinks situation: Sakes by the serving (200ml) from ¥150, bottles (1.8L) from ¥1,080. Highballs start from ¥45, as does beer.
In Summary: An Affordable Chic Izakaya
What makes it different from the other upmarket izakayas is that they don't do dry-aged beef, which keeps the average check low. Then again, your bill depends on how much or what you're drinking. The space is approachable and comfortable, and I appreciate that there's enough space between tables. Couple that with good food and you've got a win.
It's one more option in the neighborhood if you're looking for a destination that's more polished than Yakingtori.
Favorites: soft shell crab, rib fingers, tom yum chicken, lemongrass turbot.
I hear the bone marrow is pretty good, too.
---
Atelier Izakaya
Address: 688 Shaanxi Bei Lu, near Kangding Lu 陕西北路688号, 近康定路
Tel: 13764886885
Hours: 6pm-1am