The Azul Group expanded their rolodex of concepts with yet another, this time with an all-day restaurant called Xouk, located in the newly opened 1000 Trees mall. And it sports a gorgeous terrace.
About Xouk
Located on the fifth floor of the 1000 Trees mall, Xouk is casual and family-friendly. The interiors has a Middle Eastern design, inspired by the "souks" or market places in the Arab world. The kicker: Xouk has a beautiful terrace overlooking the Suzhou Creek.
It's part of the group's plan to scale up, engineering a concept that fits into the mall-sphere, similar to Azul Italiano.
And here's a bit of news: they just rebranded Colca Sinar Mas into Xouk. The Azul Group is also opening Bhacus, a wood fire grill restaurant on Wuxing Lu, which will be part of the group's signature restaurants that include Azul and Colca.
On The Menu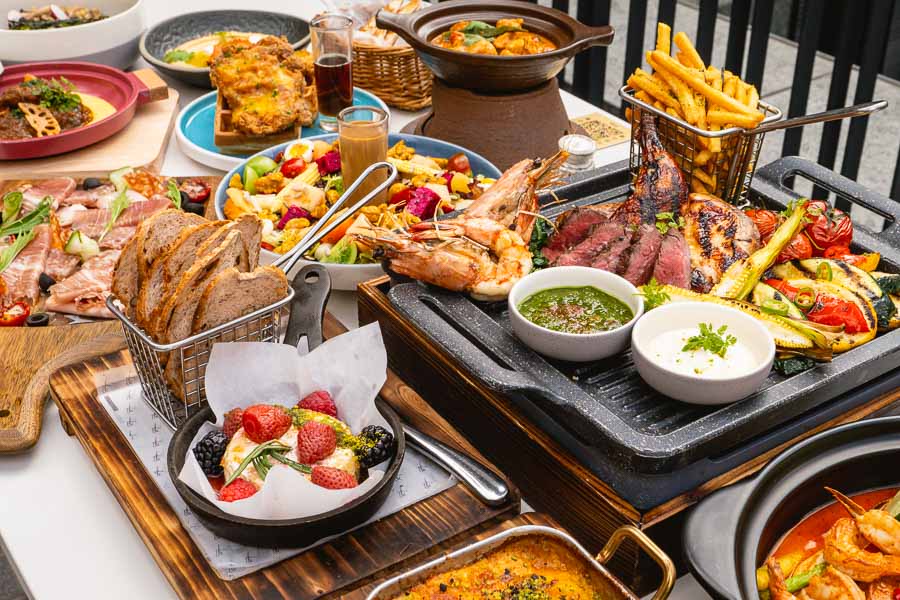 On the menu are a mix of popular Western dishes and re-imagined Asian dishes that are easy-going and affordable. Highlights include a comforting Shepherd's Pie, the tuna and barley bowl, slow-cooked beef cheek over creamy polenta, and a delicious laksa-based seafood stew.
As for drinks, there are a plethora of cocktails, mocktails, and smoothies to choose from, all starting from ¥58.
Good for families, casual lunch/brunch and easy-going dinner if you live in the neighborhood.
---
Xouk
Address: 5/F, 1000 Trees, 600 Moganshan Lu, near Changhua Lu 大洋晶典5楼, 莫干山路600号, 近昌化路
Tel: 66116166
Hours: Daily, 11am-3pm, 5pm-10pm
Address: Sinar Mas Plaza, 3/F, 588 Dongchangzhi Lu, near Xinjian Lu 东长治路588号白玉兰广场3楼, 近新建路
Tel: 65933666
Hours: Daily, 11:30am-10pm