Azul Italiano is an Italian-inspired restaurant by the people behind Azul and Colca, located in Sinar Mas Plaza in Hongkou. It's an impressive new direction of Azul, a restaurant name with nearly 20 years of history in Shanghai.
Previously a multi-functional event room across from Colca Sinar Mas Plaza, the space has been transformed into a vibrant dining room of nearly 200 seats.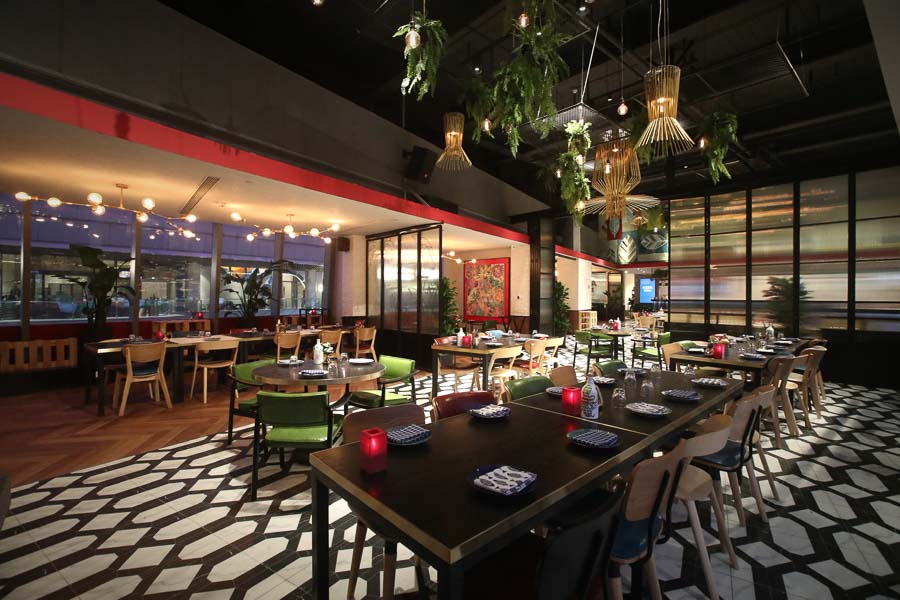 There's an open kitchen, a full bar, and multiple private rooms to accommodate groups of 30 and up. Since opening in July, the restaurant has been buzzing with diners.
The Food: What's On The Menu
Founder and chef Eduardo Vargas and group Executive Chef Willmer Colmenares have put their own spin on Italian food, fashioning a comprehensive menu of comforting Italian-inspired dishes. It's all very tasty, and they're insistent on keeping their prices approachable.
Here is what's on the menu and what to expect.
Drinks Situation: Cocktails & Wine
They also have cocktails, which are mostly low-ABV, alongside wines (from ¥48/glass, ¥198/bottle) and mocktails (¥48).
In Summary: Comforting Italian-Inspired Food
Favorite Dishes: Meatballs, tuna tartare, mushroom alfredo, cioppino, lemon pie.
It's refreshing to see a timeless brand reinvent itself. Azul Italiano has made an impressive turn around of the space, and the bustling speed of the kitchen and busyness of the restaurant is a testament to their success. The food is comforting—Italian done their way that is also satisfying and tasty.
---
Azul Italiano
Address: 3/F, Sinar Mas Plaza, 588 Dongchangzhi Lu, near Lvshun Lu 白玉兰广场3楼, 东长治路588号, 近旅顺路
Tel: 65251636
Hours: 11am-3pm, 5pm-11pm