​Sponsored by BANDIT

There was one, then there was two, and now, a third location of BANDIT. American-style smoked and grilled meats, burgers, and all-day brunch, plus mocktails, cocktails, and natural wine at BANDIT Grand Gateway.
Keep reading for Nomfluence Readers Deals!
The Space: BANDIT III
BANDIT III is located on the ground floor of Grand Gateway, at the promenade of restaurants and bars on the south side of the mall.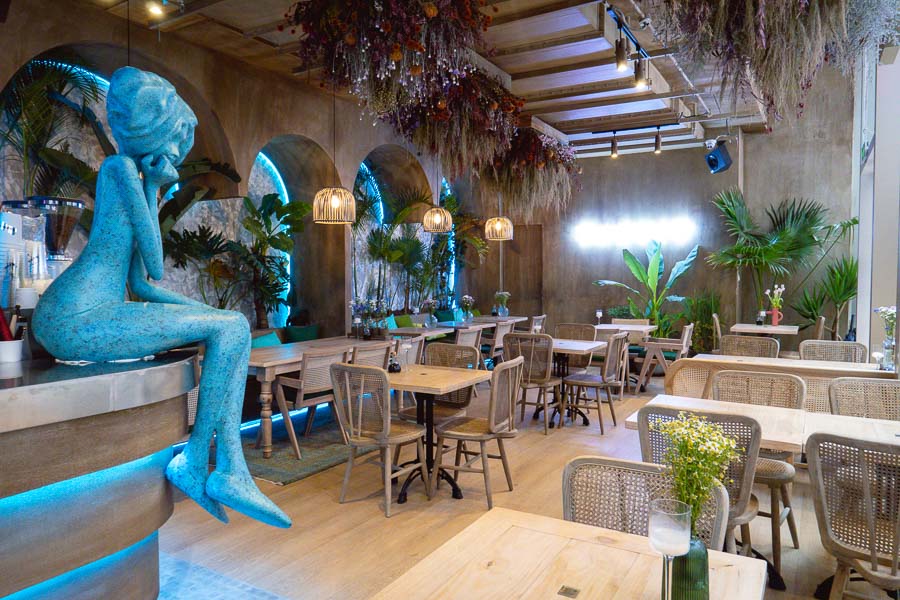 It's a section of the building that's rather lively, especially towards the evening. There's plenty of outdoor seating, too. If you live or work in the area, it's a convenient spot to grab lunch or a bite and some drinks for dinner.
On The Menu
In addition to an all-day brunch menu, BANDIT III also has American-style smoked and grilled meats, as per other locations. There are also burgers and sandwiches.
They've been working on perfecting their smoked meats and grill. And from previous visits, the brisket is much improved (it's delicious) and the ribs, which were good before, are great.
Get the Dos Bandidos Platter (¥288), which comes with two pork ribs, sausage, 150g of brisket, and half a roasted chicken. Served with garlic bread and choice of two sides. There's an even bigger platter, the Tailgate Party Platter (¥588) for basically double the amount of the Dos Bandidos.
As for the burgers and hotdogs, there's a short and sweet selection of heavy-hitting sandwiches. The Bandit Burger is particularly good, and there's also a vegan option with patties from Starfield, a plant-based meat brand based out of Shenzhen. All burgers and hotdogs come with a side dish of your choosing.
The all-day brunch selection features the usual suspects of breakfasty plates and eggs Benedict alongside desserts.
Cocktails, Mocktails, and Natural Wine
For drinks, BANDIT has the usual signature and custom cocktails (¥66), but also highlights a large selection of mocktails and natural wines. The mocktails (¥45/each) come in handy to-go cans, and you can customize your drink just like their custom cocktails.
Choose a base (sparkling, still or cold brew tea, or coffee) and the flavor profile (sweet/bitter/sour/fruity/herbal/spicy-spiced), or you can order one of their seasonal mocktails.
Wines start from ¥50/glass, ¥250/bottle. There's also a full wine selection on the shelves.
Nomfluence Readers Deals
Order 1 Dos Bandidos and get two complimentary mocktails.
Order 1 Tailgate Party Smoke Grills Platter and get natural wine half-off.
To claim these deals, just show this article at the venue.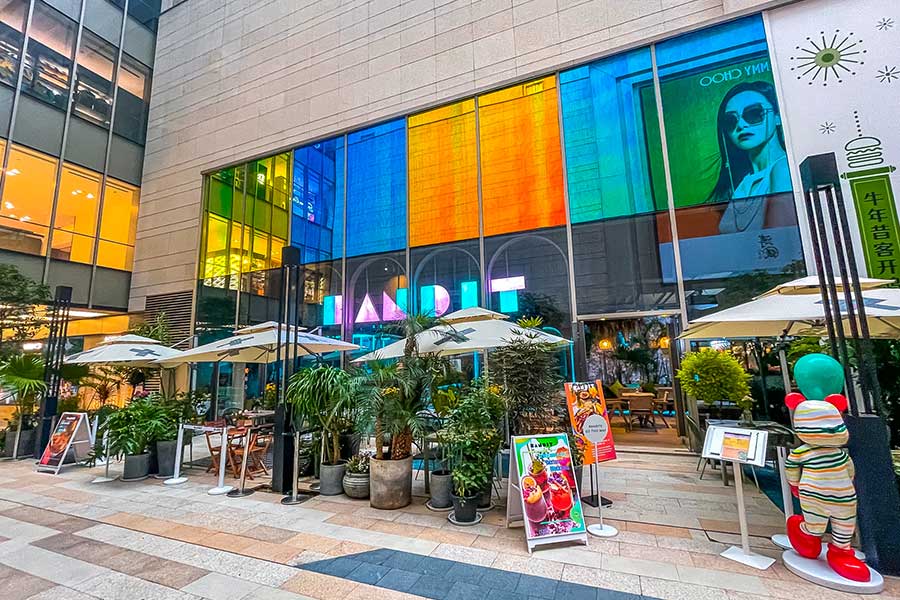 ---
BANDIT (Grand Gateway)
Address: Lot 160-161, Grand Gateway, South Block, 1 Hongqiao Lu, near Huashan Lu 港汇恒隆广场1楼南座内街160-161铺, 虹桥路1号, 近华山路
Tel: 19145699929
Hours: Sun-Thu, 10am-10pm; Fri-Sat, 10am-midnight