From the Azul Group comes Bhacus, an exceptional grill restaurant for wood-fired meats and seafood with an wide selection of affordable wines. It also boasts a gorgeous terrace.
Keep reading for Nomfluence Readers Deals!
About Bhacus Wine & Wood Grill
Bhacus is located in The Weave, a newly completed F&B hub on Wuxing Lu in Xuhui. It's on the second floor and arguably has the best terrace in the complex.
The wrap-around terrace sits just under the treetops, packed with seating to maximize al fresco dining.
Inside, it's a spacious open plan with one end facing the open kitchen, and there are also two private rooms that comfortably seats 12 or 22 guests. It's a smart yet casual space, perfect for large groups or dinner dates.
They even have a small walk-in wine room with more than 100 labels, all affordably priced with bottles starting from ¥388; wines by the glass from ¥65.
Bhacus is also the group's first wine-forward venue. In addition to the affordable selection of bottles, they've also integrated wine into the dishes like the champagne mustard sauce for the high-grade steaks and muscatel in the foie gras ice cream.
Wood Grill with Mediterranean Flair
The heart of Bhacus is the grill, which takes center stage in the open kitchen.
It's a thing of beauty, a beast powered with a red-hot wood hearth, one that imbues that distinctly charcoal-wood aroma into anything that is kissed by that fire. They've also doubled up with a josper oven, to add more of that delightful smokiness to their dishes.
While they do excellent steaks, it's not just a steakhouse. Bhacus inevitably draws on the group's expertise in Mediterranean and Latin cuisines, and flex their deftness with spice-rich appetizers like the smoked wagyu beef tataki with chipotle dressing and the charcoal octopus with romesco and yucca foam.
You should be ordering steak—there's every cut from a sirloin to a tomahawk. But if you decide otherwise, there are plenty of other sea-faring options like the undeniably delicious lobster risotto, a heaving pot of seafood and rice stewed in a rich tomato-based stock.
What To Order
Sauces include port peppercorn, champagne mustard, sherry béarnaise, pinot noir mushroom, spanish red mojo, or chizo chimichurri.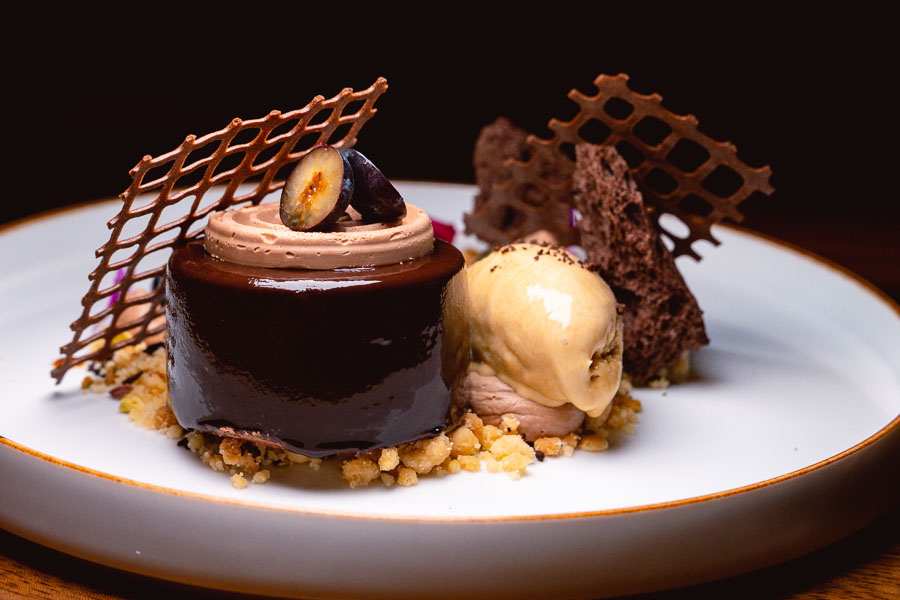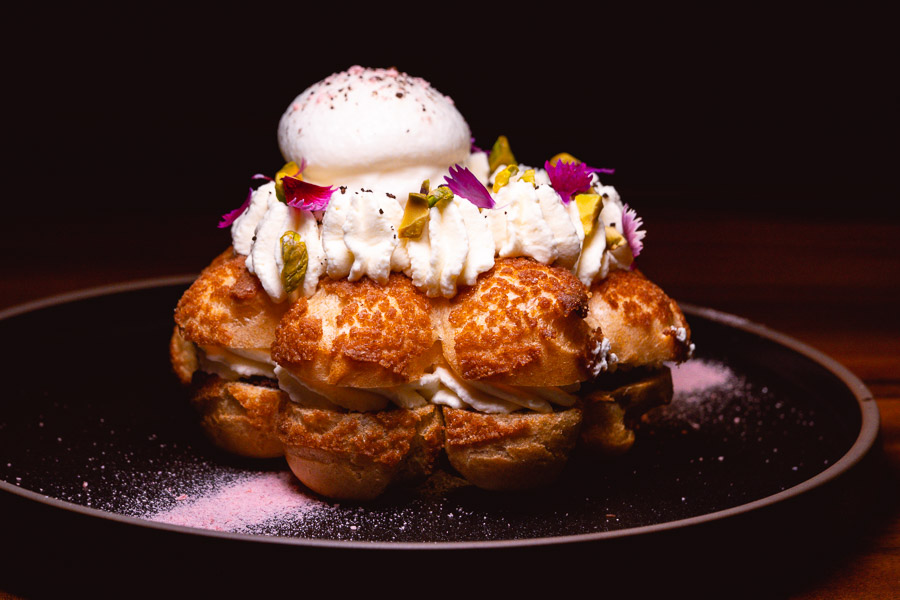 Nomfluence Readers Deals
Valid from now until October 27, 2022 for Nomfluence readers when you book via the link below!
Get 10% off your food bill. Valid for dinner only.
---
Bhacus Wine & Wood Grill
Address: 2/F, Bldg 3, 277 Wuxing Lu, near Jianguo Xi Lu 吴兴路277号3号楼2层, 近建国西路
Tel: 66288882
Hours: Tue-Sun, 5pm-11:30pm, closed Mondays