In an ode to Vietnamese barbecue comes Bun Cha Cha Grill, a Vietnamese restaurant and bar brought to you by award-winning chef Danyi Gao.
It's a solid restaurant, and it's open until 1am.
The Space
Located in Yongping Li, Bun Cha Cha Grill is a rowdier extension of Bun Cha Cha, a Vietnamese restaurant in Lippo Plaza. The Vietnamese grill concept is inspired by eateries in downtown Saigon where patrons huddle around to feast on juicy cuts of meat and fresh seafood rendered over a charcoal flame, washed down with ice cold drinks.
The space isn't very big. There are half a dozen tables fitted with grills that seat up to four people each. There's a bar counter overlooking the open kitchen, perhaps suited for parties of two.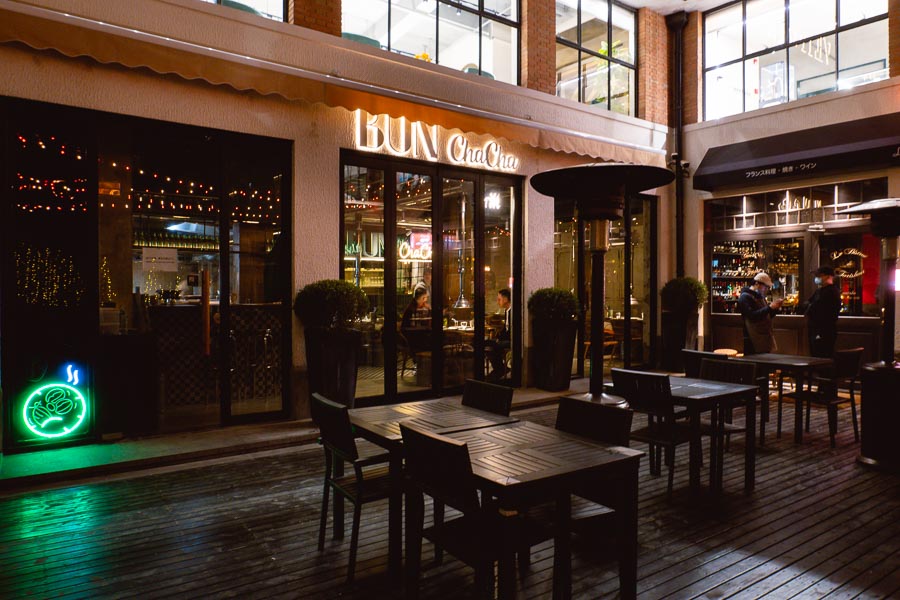 Bun Cha Cha Grill also has outdoor seating, shared with its neighboring restaurants.
The Food
On the menu are cold starters and hot dishes, drinking snacks, and a wide variety of meats, fresh seafood, and vegetables for the grill. Some of the meats are also coated in house-made Vietnamese-style marinades. It's all served with baskets of lettuce and herbs, which are all refillable. As for the cooking, their staff will assist you, or you can help yourself.
Here's what you should order: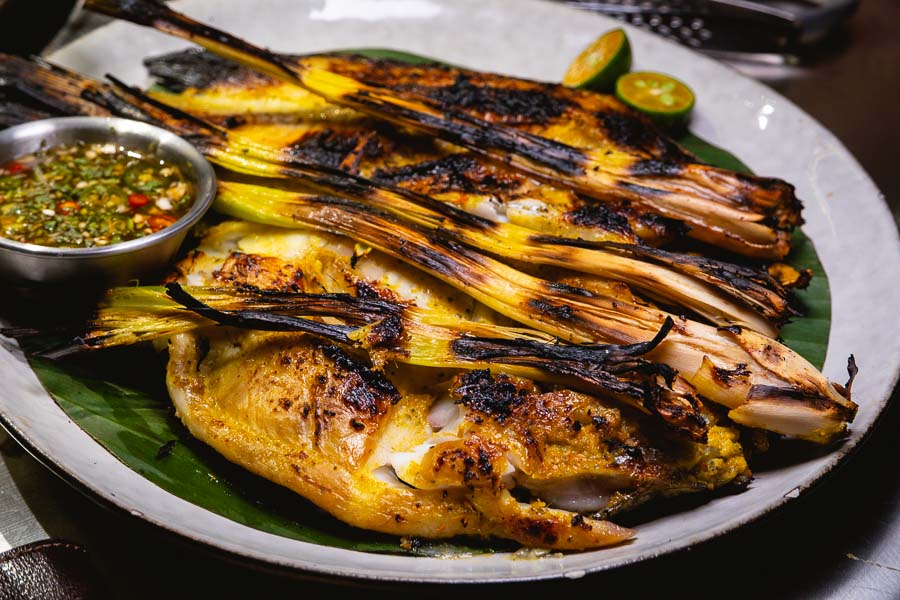 To Drink
As for drinks, highballs are the main attraction.
Cold, fizzy, and refreshing, whisky highballs make for the perfect drink to wash down barbecue. Made with Dewar's, a classic highball is ¥35. There are flavored highballs (¥45), made with fresh lemongrass, ginger, sour plum, or calamansi. You can also get the flavors as non-alcoholic sodas (¥35).
Beers start at ¥28 for Kirin, Lao beer, and Goose Island. There's also wines by the bottle from ¥228, sake from ¥198, and Shaoxing wine from ¥228.
Average check is around ¥200-300 per person…depending on how much you drink!
Just about every country has a barbecue culture. I love the grill, and the food that comes from it. It's one of the best ways to cook, and it allows the ingredients to shine. Bun Cha Cha Grill is an excellent addition to the neighborhood, and adds to the diversity of grill options in Shanghai.
---
Bun Cha Cha Grill
Address: No. 109, 199 Hengshan Lu, near Yongjia Lu 衡山路199号1楼109室, 近永嘉路
Tel: 64411290
Hours: 6pm-1am