This restaurant is now closed.
Eldivino Thai is a modern Thai restaurant on Changle Lu, helmed Thai chef Piyanut "Nui" Ratchaphibun. The flavors are authentic, punchy, and aromatic, and it's all done in a polished setting. A must-try.
Keep reading for Nomfluence readers deals.
About Eldivino Thai
Actually, Eldivino Thai has been around since 2014; Chef Nui and Jean-Claude Terdjemane (previously Peninsula Shanghai) took over in 2018. The first location at the Expo site is still thriving, but due to its location, it flew under my radar.
Centrally located on Changle Lu (around the corner from Cantina Agave and Funkadeli), is the newly opened second location of Eldivino Thai. It's an elegant space with mostly booth seating, which can accommodate 4-6 people, and there's a private room that seats 10-12 people.
Behind the menu is Chef Nui, and what's really impressive is that she's self-taught. She originally started her career as a project manager in hotels, running operations and managing openings. She pivoted in 2017 and founded a Thai dessert company, supplying traditional desserts to venues around Shanghai. She then took on the chef role at Eldivino Thai in 2018.
The Expo location also received the "Thai Select" award for three consecutive years since 2019, a mark of certification given by the Ministry of Commerce, the Royal Thai Government to restaurants in Thailand and overseas that guarantee the authentic Thai taste of Thai food and products.
What's On The Menu
The menu at Eldivino Thai is sizeable with a slew of appetizers, creamy curries, aromatic soups, and large grill platters of meats and seafood that come with zesty dipping sauces. It's also seafood heavy, using mostly high quality imported seafood like Icelandic halibut, Hokkaido scallops, and Thai prawns. And the sauce and curry bases are made from scratch—none of that packaged curry paste stuff.
It's all very tasty, and certainly of a higher caliber than most Thai restaurants in Shanghai.
Here's what to order: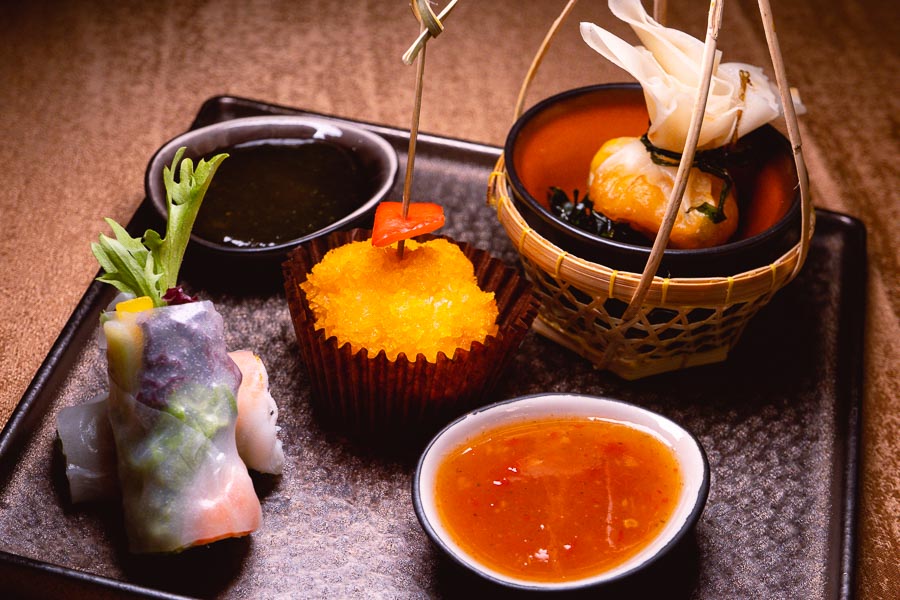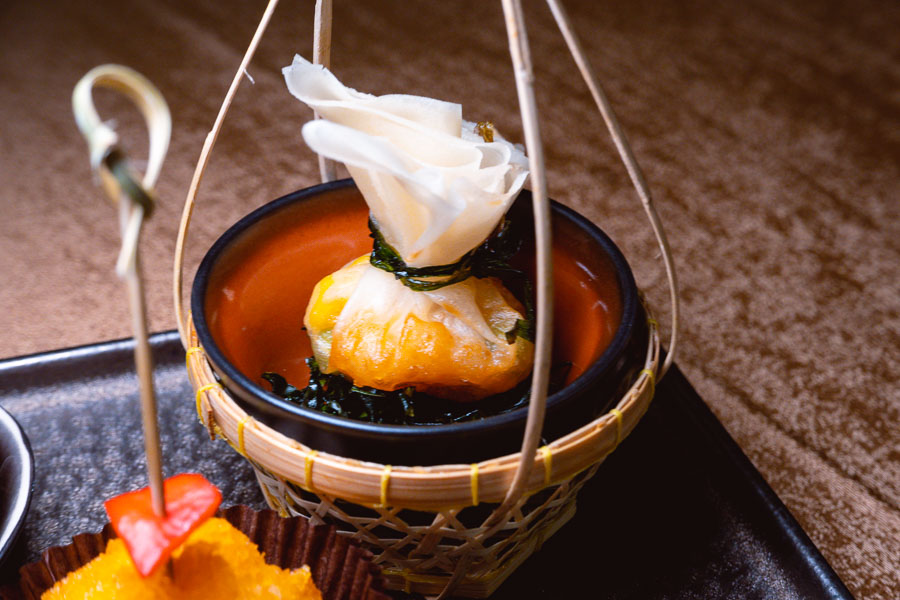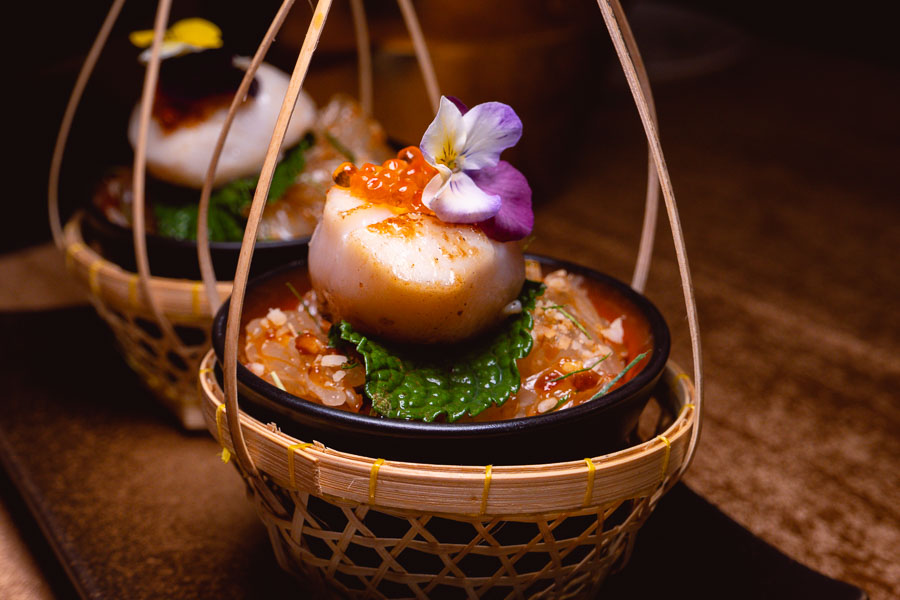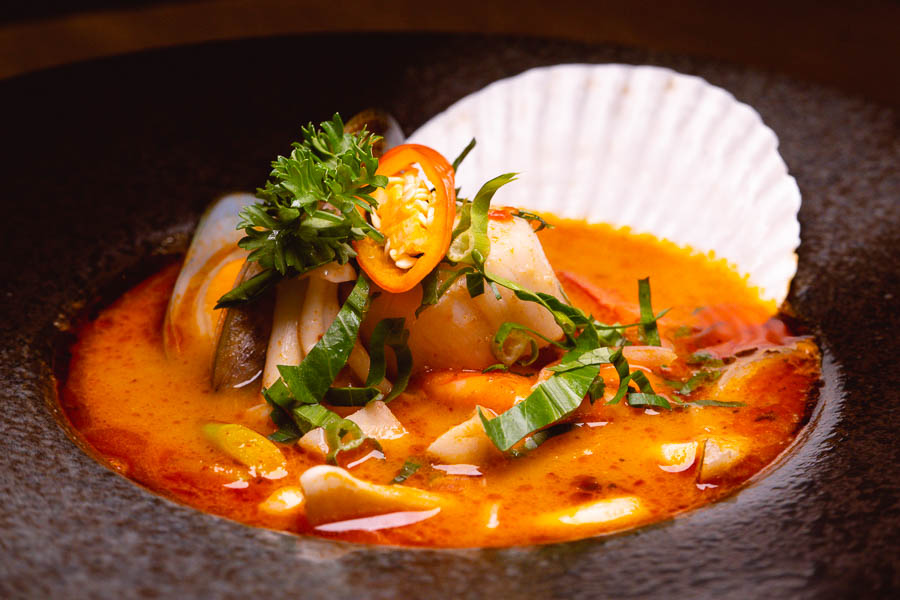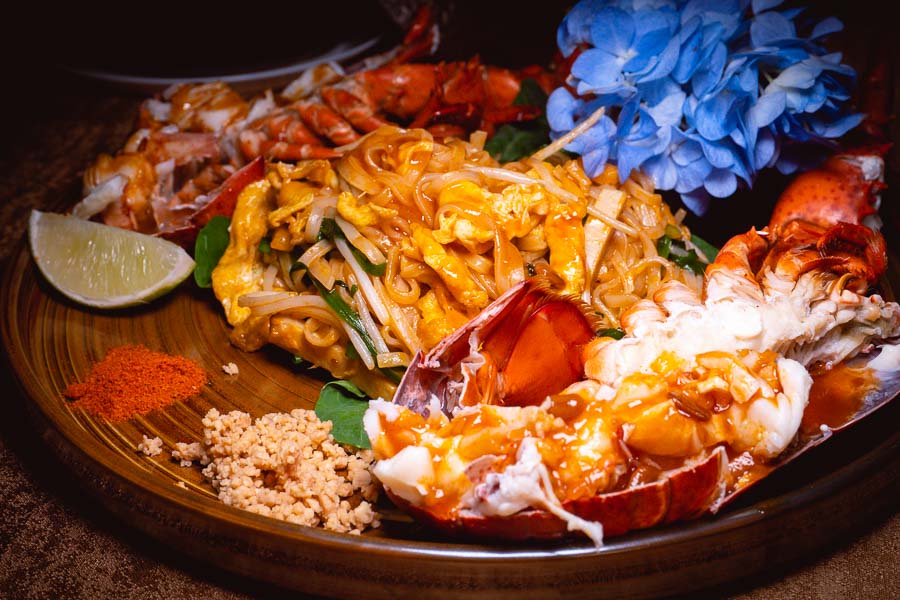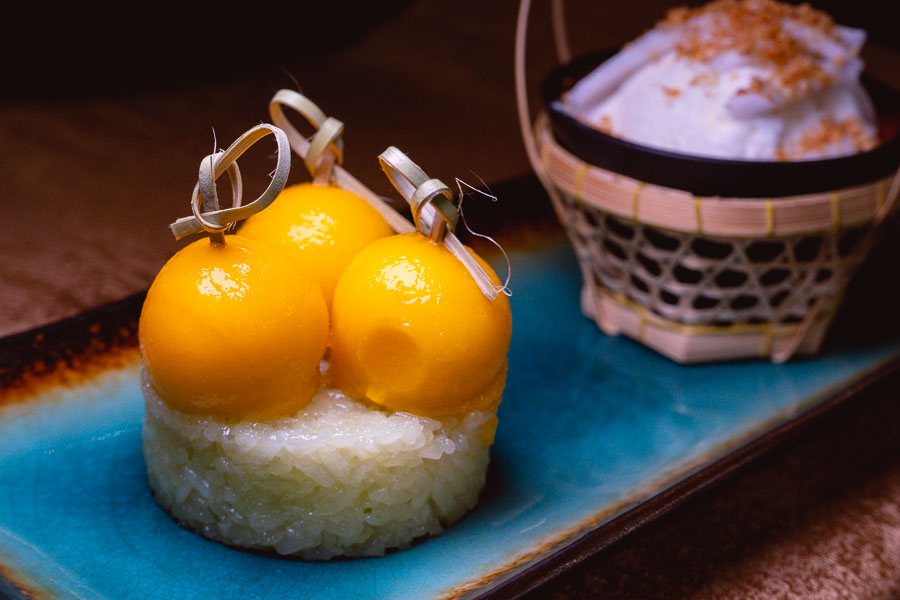 Eldivino Thai also has a wine selection of more than 80 labels that have been selected to pair with the food. It's not an easy task to pair wine with Thai food, and what they're doing is a good initiative. (Flavor profiles of spicy, zesty, and sour tend to overpower wines.) Wines by the glass from ¥50, bottles from ¥250. Very approachable. That said, the restaurant turns into a wine bar at night.
They also have Thai-inspired signature cocktails (¥88/each), Singha bottled beer (¥45) and fresh coconuts (¥45).
Favorite dishes: Lemongrass Prawn Salad, Lobster Phad Thai, Yellow Curry Beef, Steamed Sea Bass Fillet.
Eldivino Thai also has a lunch set every Friday-Sunday from 11am-2:30pm; ¥128 for two courses, ¥188 for three courses.
Nomfluence Readers Deals
The deal below is valid from now until January 31, 2022 for Nomfluence readers. Just click the link below to enjoy this deal!
---
Eldivino Thai
Address: 291 Fumin Lu, near Changle Lu 富民路291号, 近长乐路
*It's actually located opposite 704 Changle Lu.
Tel: 18601780522
Hours: Mon-Thu, 5pm-11pm; Fri-Sun, 11am-2:30pm; 5pm-11pm