Kelley Lee opened what felt like half of Shanghai's western restaurants at one point in her 16 years the city, and now she's leaving. She's out! She's moving to Madrid with her husband, Javi, also a chef, and their young daughter.
If anyone embodies the can-do spirit that makes Shanghai worth living in, it's her. She cooked for Eduardo Vargas at the original Azul on Dongping Lu and went on to open Liquid Laundry, City Diner, Sproutworks, Boxing Cat Brewery, Cantina Agave and more, with different business partners.
She is one of the central pillars of the American chef crew in Shanghai, and she has seen a hell of a lot in close to two decades in Shanghai F&B. I had to ask her some questions before she leaves us for Europe. This is Kelley Lee's exit interview.
Exit Interview: Kelley Lee
When was your first visit to China? What brought you here?
My first visit to China was in 2002 on a tour with my father. Shanghai struck me as very modern (even then). I remember being impressed with the city and thinking to myself, if I had a chance to live here before I settle down, it would be great.
Where did you first start and where did your journey take you? Time to reminisce!
Wow. Ok, my first job in Shanghai was with Azul and Eduardo Vargas. I was studying Chinese for the summer before I had it in my mind to move to Dongguan, Guangzhou, and open a restaurant (don't ask me why). We met at a random networking event and soon after I was hired. I remember when I first met him, how he was bigger than life, he knew everyone and it seemed like he had a magic card to get into any venue, any fancy party, and every exclusive event.
A year later, I told Eduardo I wanted to start my own thing, and he convinced me to open something together. We opened iiiit! Cafe in the Summit! From there we opened two more iiiit! Cafes (Jiangsu Lu and Guangdong Lu) and City Diner, the first 24-hour diner in Shanghai.
After that, I started Cantina Agave on Fumin Lu with Raffe Ibrahamian, Boxing Cat Brewery with Lee Tseng and Gary Heyne, Closed Door (a "private dining" Italian place) and Alchemist Cocktail Kitchen with Eduardo (again), Liquid Laundry, Cobra Lily & Lil' Laundry with the BCB crew, Tepito, and Sproutworks & BanBan with Malcolm Shu.
I think that's it. Many of those opened several locations, which I won't bore you with here!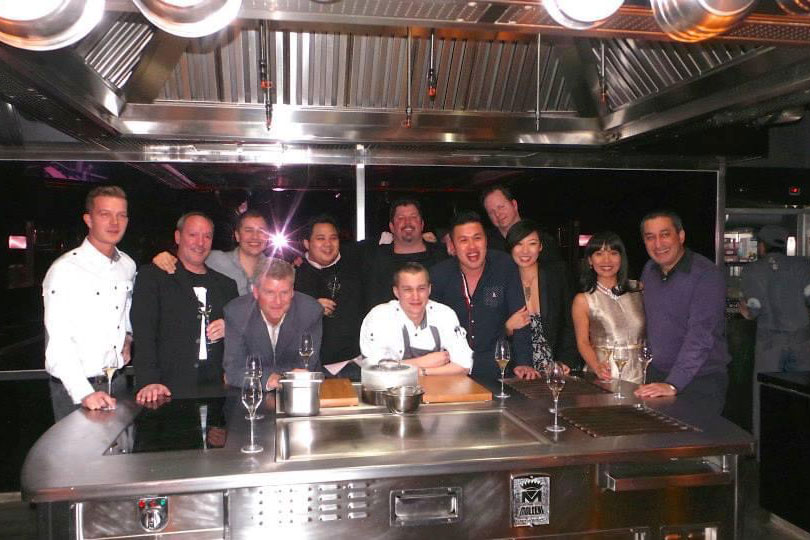 What were your earliest impressions of Shanghai? Any memories that stand out clearly from your first days?
My earliest impressions of Shanghai were all about how much it was like the wild wild West. Anything was possible, nothing was black and white, and everything was gray.
Some of my earliest memories were of being in a "line" at the bank, which was more like a swarm of people surrounding the cashier window. Being mercilessly cut in front of by some seventy-year-old ladies at the grocery store, admiring the Shanghai pajama people (they were everywhere before) and trying to order cheese from the supplier, of which there were only four kinds (mozzarella, cheddar, blue cheese, parmesan).
Was it easy to settle in? What was the F&B scene like when you first arrived?
When I first arrived, it was all of the old crew. Eduardo Vargas (Azul, Colca), Erik Berger, Brad Turley (Goga, Hai by Goga), Stefan Stiller (Taian Table), Scott Minoie (Element Fresh), Craig Willis (Wagas Group, Mr Willis, et al.), Jackie Yun, Eric Johnson, Jason Casey, Jason Licker, Miguel Johansson (Maya), Michelle Garnaut (M on the Bund). I remember meeting Sean Jorgensen (The Cannery) when he first arrived and was working at Attica, Austin Hu (Heritage by Madison) when he first arrived from NYC, and Willy Trullas (el Willy, Tomatito) when he came to Shanghai first time as a guest chef for Torres Wine.
It was easy to settle in. We used to have Chef's Talk who I think Stefan was helping to run, where all the F&B in Shanghai would come out to meet and have drinks once a month. Shanghai is really one of those special and collaborative places where people in the same industry really try to help each other and socialize. This is in complete contrast with other places around the world where people are so competitive that they will never even speak to each other let alone give each other supplier contacts.
How did Boxing Cat come about? What were the critical, pivotal elements without which it never would have gotten off the ground?
Boxing Cat was born from a huge desire to have a place for a good burger and a craft beer. Obviously, the start was with me, Lee and Gary Heyne (RIP) in Minhang, but honestly, Boxing Cat would have never survived and become what it is today without MJ (Michael Jordan), who was pivotal in putting our beers on track and really, getting all of those international awards. Also of course, without our team, our long time chefs, managers and staff—we would never have seen the success of the brand without them.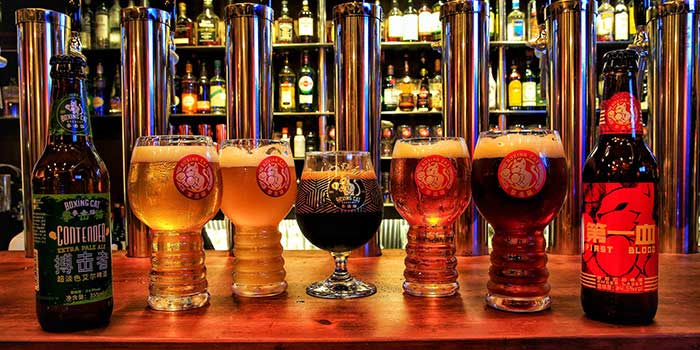 What was your first big success with Boxing Cat, the first moment that made you feel like you had accomplished something?
I think that moment of validation for what we were doing came from winning the World Beer Cup in Philadelphia for the Ringside Red Lager in 2016. Boxing Cat was a small virtually unknown brewery winning a silver medal at an internationally renowned competition. It was really something to be proud of. We helped put China on the map for craft beer and that is something I'll never forget.
A lot of ink has been spilled about the ABinBev acquisition and not all of it has been any good, so this one's a Mulligan, feel free to skip; is there anything you feel hasn't been said about it?
This is a tricky question, one that if you want to know the answer to, you'll have to ask me in person. I will say this, for all it was, I don't regret the decision to sell the brand—it was the right call at the right time. There are things I wish were different, but it is what it is. When you sell your brand, it's no longer yours. I have learned a lot in the last four years, about myself, about what makes a business successful and the huge difference between the mentality of a private company and a corporation.
How did Sproutworks come about? What was the journey of that brand like for you, on an emotional level?
Sproutworks was born from a desire to eat more than your standard salads. We really wanted to make something that was healthy but also filling and satisfying. On an emotional level, I think I am sorry that the brand does not have a brick and mortar now. Many people ask when we'll re-open, I think the brand has huge potential. Unfortunately, timing got the best of us, sometimes things happen for a reason.
Maybe one day, you'll see it again.
When you started opening restaurants in 2005, how did you envision your future?
Honestly looking back, I knew nothing about running a restaurant. I just knew there were things missing in the market, food that I wanted to eat that I couldn't find. In terms of future, it wasn't until maybe year 6 or 7 that I told my friends from back home to stop asking when I was coming back. Up until then, when people asked, I always said the same thing, 2 or 3 years.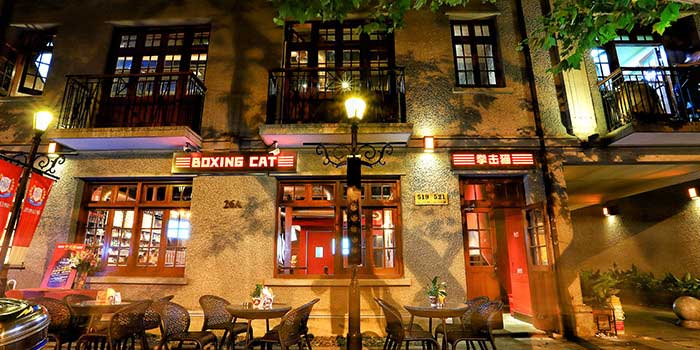 Could someone like you have the same success starting out in 2021?
Absolutely. The competition is fiercer now, definitely so many more concepts and cuisines than ever before. But also, the acceptance for Western food has caught up so much in the past five years. Shanghai is ready for the new generation of F&B! There are many new talents and many local talents (this is amazing to see). Anyone with the willingness to grind and the passion for what they do can have the same success and more than me!
Why are you leaving? Is this like…early retirement? How did you know its time to go?
It's just time to go. I have done a lot, accomplished less than some, more than others, made a lot of friends, and maybe a couple enemies along the way. I've done what I set out to do, and had a damn good time doing it. I love Shanghai, it will always have a part of my heart, but being an expat here, I have always known at some point, I would return home. It's been an amazing ride, but now, it's time for the next adventure.
What are you going to do next?
I have no idea, we're on the way to Madrid. I'm going to take a rest, learn Spanish and hang with my daughter and hubby.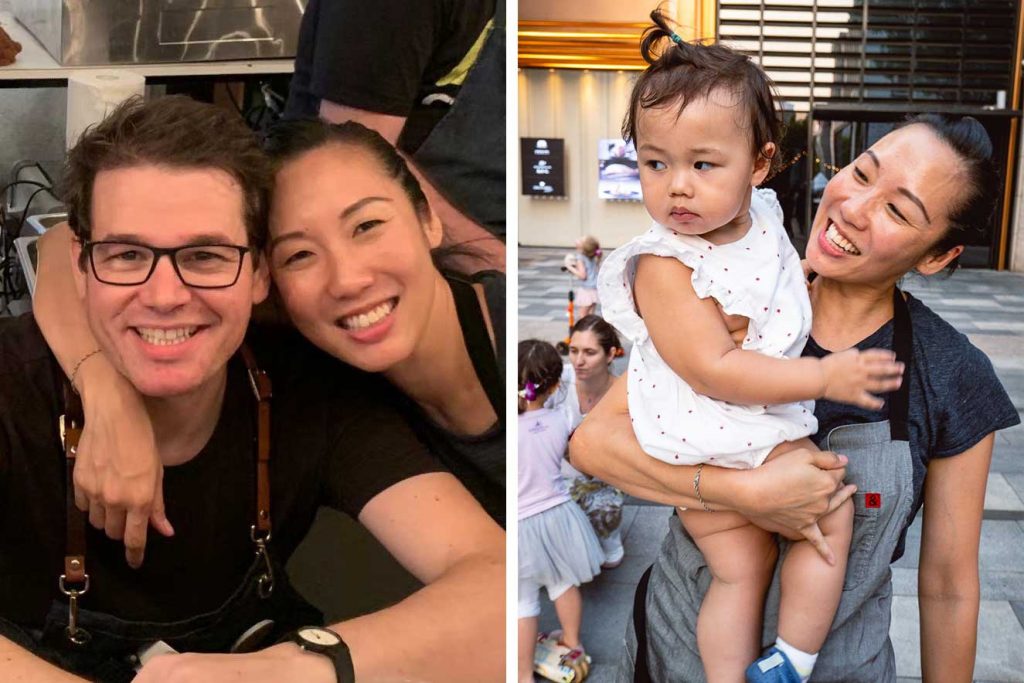 What are you saddest about leaving behind? How about happiest?
I am sad to be leaving behind so many friends, business relationships, staff and people that I care about. Sad that in many ways, the businesses I once had are forever changed, in good ways and in bad.
I'm happiest that my kid will be able to spend more time with family and doing stuff that kids should do!
Any regrets? Anything you wish you'd done?
No regrets. I did everything I could think of and more.
Do you think you'll come back?
To visit, yes, to live, no. Sadly, I think this chapter of my life is coming to a close.
Anything else you would like to add?
I just want to say thank you.
For the last 16 years of my life Shanghai has been the place where I grew up, fell in love, got married, had a kid, made lifelong friends, found the sweet taste of success and the felt the bitter burn of failure. I gave Shanghai everything I had, and it gave me everything that I have. I will be eternally grateful to all of the people who have supported me, customers who followed me, staff that worked tirelessly for me. I will really miss you guys.
Lastly, I'm cooking one last time for Shanghai at Tacolicious for their Women's Day Taco Tuesday, March 9 starting at 6pm. So, if you're around and you want to drop in to say goodbye and cry on my shoulder (just a little), I would love to see you one last time Shanghai.
Love and blessings to you all!!!
Photo credits: Kelley Lee and friends.