Located in the heart of Provence, the French province famed for its rosé, is Château Favori, a small winery that does organic rosé wines.
This rosé saved me during lockdown! And I'm here to tell you all about it and why I love drinking rosé.
What is rosé?
Rosé is a dry wine that is likened to many white wines. It has a bright, more refreshing palate than the heavier bodied reds. It's served chilled, sometimes with ice.
There's also a whole culture (and debate) behind adding ice to rosé. You're asking, but why?
For one, rosé has to be served chilled. There is nothing more off-putting than a warm rosé. Adding ice is just an easy way of making sure you never waste a drop in the summer sun. Plus, swirling the ice in my rosé is so bougie, I love it.
It's also a practice in France during summer that is de rigueur. It even has a name: piscine de rosé, which translates to "a swimming pool of rosé" in French, meaning a big glass of rosé with ice. Just make sure you're using good ice. Then again, if you don't like ice cubes in your rosé, that's fine too. It's all about how you want to enjoy it.
Some people associate rosé as being a "girly drink." Stop, okay. Let's not have sexism in drinks too.
Rosé is not exclusively a summertime drink, but it does fit the season better.
You've heard the adage "rosé all day." That's basically what I did for two months to keep sane. Its association with a Provençal summer—summertime vibes, the lavender scented breeze, and an endless flow of Camembert and saucisson—was just what I needed to transport me away.
Oh yes, I have quite the affection for this pink wine, and I'll choose it over white or red any day.
Introducing Château Favori
Château Favori is a fairly new château that produces organic wines, and it's just entered the China market. It's a brand that also strive for sustainability, investing time and resources in soil revitalization projects, restoring centuries-old drainage systems, and by using natural rainwater for irrigation. In addition, all the wines are low in sugar and sulfites.
My favorite is the AOP Château Favori Rosé, a blend of Grenache, Syrah, and Rolle. Pale pink in color, it has floral and red fruit aromas, a fresh palate and a fine peppery spice tone with a long after taste. It's also organic, harvested at night (in line with European organic wine standards) and is pressed and fermented at 16 degrees Celsius to better maintain aromatics. AOP Château Favori Rosé was also selected by Vivino as one of the top 15 rosés worldwide.
The brand's other rosé, Favori Méditerranée, is even paler in color and is fresh, fruity, floral, and dry. They also have Favori La Favorite AOP and Château Favori Champagne Rosé.
Rosé All Day – Buy Your Rosé
Without further ado, here's the pitch:
Add Zik on WeChat to buy yours. He's the guy importing the stuff.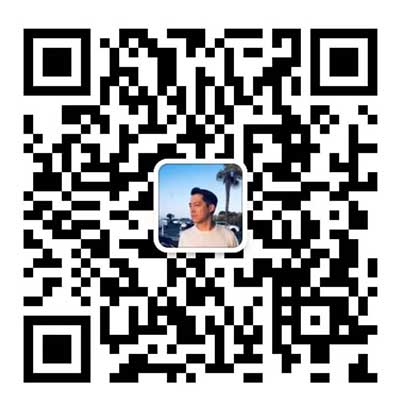 Plus, Nomfluence readers get 10% off your order! This deal runs until October 10.
Favori Provence AOP is ¥228 a bottle, ¥1,198 for a case of six, ¥458 for a 1.5L magnum bottle, and ¥858 for a 3.L jéroboam bottle.
Favori Méditerranée IGP is ¥158/bottle, ¥848/six, ¥298 for a 1.5L magnum, and ¥598 for a 3.L jéroboam.
Favori La Favorite AOP is ¥188 a bottle, ¥998/six.
Château Favori Champagne Rosé is ¥598/bottle.
Delivery is free for purchases above ¥850 (Puxi), otherwise its ¥20 for delivery. Same day delivery possible, otherwise, it's next day delivery.