Here are my favorite new restaurant and bars in Shanghai that opened in 2020.
​No doubt 2020 was a difficult year for F&B. Many restaurants and bars took a hit from COVID-19 and the following lockdown; some bounced back, some are still recovering, and some didn't. It was a roller-coaster year. Despite that, there are a few new restaurants and bars of note.
High Yaki
Address: 481 Jianguo Xi Lu, near Yueyang Lu 建国西路481号, 近岳阳路
Tel: 17701743405
Hours: Mon-Sun, 6pm-10pm
High Yaki is an upscale Japanese restaurant that specializes in yakitori, yakiniku, and dry-aged wagyu for the grill.
High Yaki serves top-of-the-line beef, some of which is dry-aged to coax out those deep, nutty flavors buried within the folds of muscle and fat. The average check could vary—¥150-200 if you order only on yakitori and bar bites, or if you're feeling indulgent, dry-aged cuts, which can increase your bill to upwards of ¥600.
The concept is focused and the food is quality stuff. The venue is welcoming, entertaining and the atmosphere is great. When it opened in Jan 2020, I was immediately taken. Not to say there aren't cheaper, better, bigger, etc., yakiniku restaurants in Shanghai. But High Yaki has the magic formula of being a dining destination.
The makers of High Yaki just opened Hundo on Donghu Lu. It's basically High Yaki but with a bigger space and a bigger menu (added tempura and other hot dishes). More on Hundo later.
---
Botong Sikdang
Jing'an: 1/F, L114, 88 Tongren Lu, near Nanjing Xi Lu 铜仁路88号1层L114,近南京西路
Hours: Mon-Sun 4:30-11:30pm
People's Square: 101B, 1/F, 660-686 Jiujiang Lu, near Guangxi Bei Lu 九江路660-686号1层101B, 近广西北路
Hours: Mon-Fri 4:30-11:30pm, Sat-Sun 11am-1:30pm, 4:30-11:30pm
Dinner last order 11pm.
Botong Sikdang is a Korean barbecue restaurant from the guys behind Belloco and Jeju Izakaya. It's known for its cozy, trendy atmosphere, and almost always has a queue out the door.
There's are only about ten things to order. The go-to is pork, grilled table-side with a cornucopia of banchan. It's fun, it's tasty and enjoyable, and is very affordable (¥150-200 per person). Botong Sikdang is a place I'd go to for the food, but it's also an excellent place for food AND drinks—soju, by the many bottles.
Some of my Korean friends aren't convinced. They say it isn't very authentic. I wouldn't be able to tell, but I think what Botong Sikdang does, like the group's other restaurants, is some modernized/localized version of Korean food. They're not reinventing the wheel, but it is an entertaining destination.
---
SOiF
Address: No. 105, 550 Wuding Lu, near Shaanxi Bei Lu 武定路550号105室, 近陕西北路
Tel: 52665536, 15618017131
Hours: 6pm-1am, kitchen closes at midnight
SOiF is a natural wine bar in Jing'an that also serves a menu of French and European food. If wine bars were a thing of the past, SOiF restarted the frenzy—many more wine bars followed in its wake, and for good reason: people like it and want it.
Natural wine is picking up in China. It might not be everywhere, but think about it, it's from zero to something. That's a lot of room to grow.
What I like about SOiF—when I can get a seat—is that it's cozy, comfortable and churns out quality. It's suave but unpretentious.
Freddy Raoult of The Nest is moonlighting at SOiF. The food, elevated bar bites, is of high caliber—I swear by the housemade charcuterie and the duck confit cassoulet. It's comforting food done well, a task often overlooked as "simple" when it really, isn't easy to do something simple yet consistently good. Wines by the glass are from ¥58-88.
---
Cellar To Table
Address: 20 Donghu Lu, near Huaihai Zhong Lu 东湖路20号, 近淮海中路
Tel: 64166676
Hours: Daily, 6pm-1am, closed Tuesdays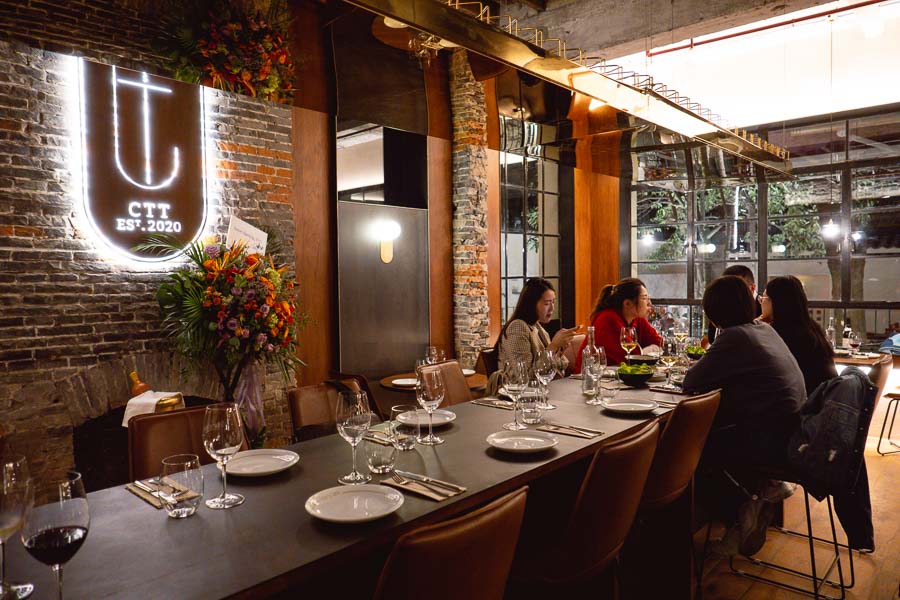 Cellar To Table is a Mediterranean bistro and wine bar housed within a villa at 20 Donghu Lu from the people behind Napa Wine Bar & Kitchen.
The wine selection here is exceptional and remarkably affordable. It probably has one of the best wine lists in Shanghai and for great value. I've been drinking more beer of late, but if I were to pick a place to sample wines, it would be here.
The food is refined Mediterranean bites and traditional French entrées—foie gras torchon, steak frites, whole roasted chicken, duck confit, and amazing desserts.
Cellar To Table is still in soft opening and they have a couple kinks to work out, which is expected. But I believe it has the potential to be a great venue. Come spring, the terrace will open and their seats will double. How CTT handles their daytime menu and crowd flow will define the rest of the year for them.
---
Maolago
Address: 100 Fuxing Xi Lu, near Yongfu Lu 复兴西路100号, 近永福路
Tel: 17317239035
Hours: 4pm-1am
Maolago is a Guizhou restaurant from the OHA Group (Oha Eatery, Pass Residence)—three floors of industrial chic serving bar bites, wine, cocktails and hotpot. It also just opened.
The first floor is the bar/lounge and serves bar bites inspired by Guizhou food. The second floor does hotpot. The first floor is the more interesting of the two.
Food is inventive—snack-sized dishes to accompany cocktails and wine, and a couple of rice dishes with the trademark sour-spicy flavors of Guizhou. It's tasty and enjoyable. The portions are small but the prices are relatively affordable, dishes starting from ¥36.
It's something new and done well, and for those who have a more adventurous palate. Add it to your list of great date night spots. Not everything on the bites menu is a hit, but they're still quite new, and I assume will make adjustments to fit their clientele. They also have a rooftop terrace, which will open in the spring.
---
Mikkeller Tasting Room
Address: 98 Yanping Lu, near Xinzha Lu 延平路98号, 近新闸路
Tel: 15821120823
Hours: Mon-Wed 2pm-midnight, Thu-Fri 2pm-2am, Sat 12pm-2am, Sun 12pm-midnight
Mikkeller Tasting Room is a world-renowned Danish craft brewery. This is their first Shanghai/China taproom. They're all about quality beers.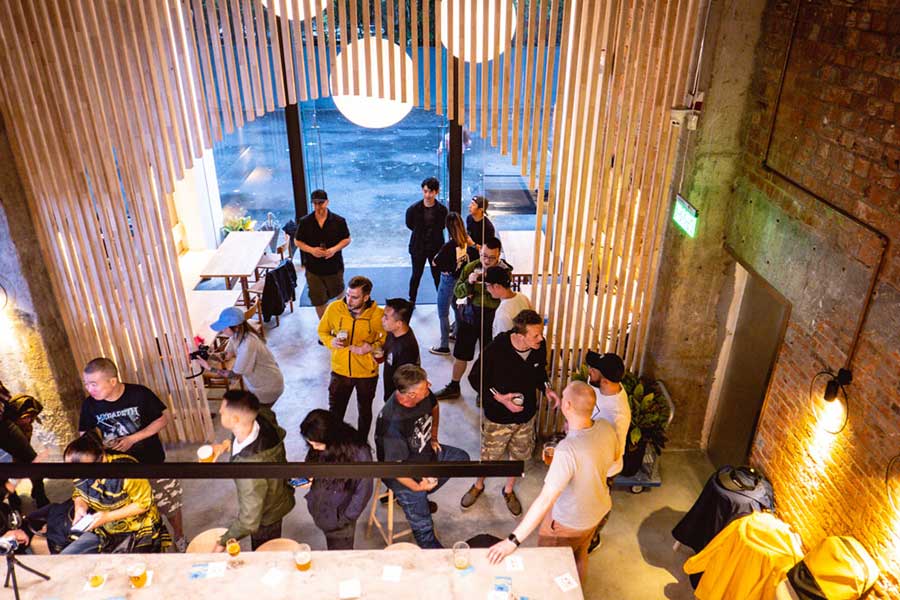 The space was designed by Mikkeller's own designer Camilla Monsrud—Scandic minimalism, high ceilings, and a bar for 20 taps. There's also a second floor for refrigerators (canned beers) and merchandise (their branding and imagery is just fantastic), and there's the whole outdoor space.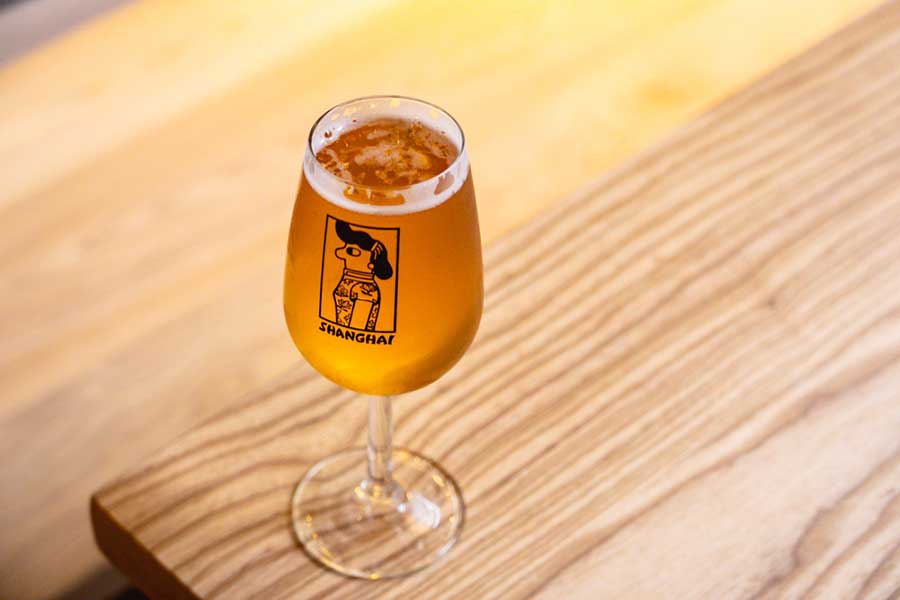 I'm there almost every weekend. I never did a proper full write-up of Mikkeller…some things just slip through the cracks. But if I were to summarize how much I like it—I tell people that Mikkeller is my neighborhood bar, and I don't even live in Jing'an.
I like it because it's not like other beer bars.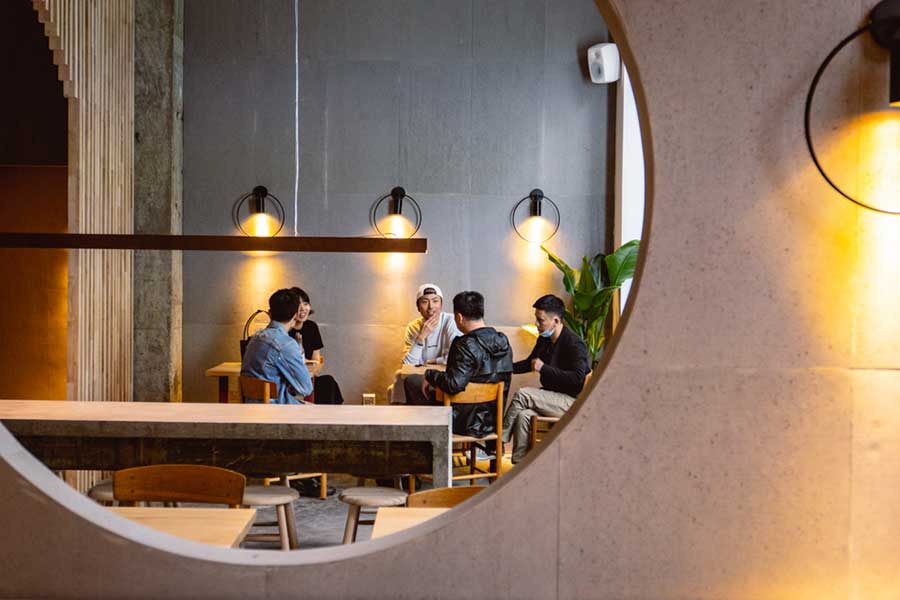 The space is bright and clean, and the selection of beers is challenging and is always rotating—there's something new to try every time. It's not cheap, starting from ¥35 for a 20cl glass, and ¥65 for 40cl. But beers are also freighted direct from the source, some limited edition or small batches, and the quality control for stocking fresh draft is paramount. The price point and style of beer also attracts its own crowd, some being serious connoisseurs, which contributes to the atmosphere.
Mikkeller also hosts some great events, pop-ups and what not. I even did one there. They're opening a second location in Xintiandi in March with a restaurant.
---
J.Boroski
Address: 2/F, 177 Fumin Lu, near Julu Lu 富民路177号2搂, 近巨鹿路
Tel: 54565266
Hours: Mon-Sun 7pm-2am
J.Boroski is a secluded cocktail bar that does high-caliber bespoke drinks in Jing'an. It's a sexy bar—to see and be seen! And to get that personalized cocktail experience.
The bar's calling card is that it does not have a menu, dubbing their bespoke drinks as a "cocktail concierge service," and tailors each drink to the guest's preference. Cocktails start at ¥120 and go to ¥140, higher if you're going for the extra pricy stuff. This is not an every night kind of bar.
It's a fantastic experience for connoisseurs of craft cocktails. The processes of making the infusions are fascinating, the details of which head bartender Mark Lloyd will gladly entertain you with.
---
The Broken Dagger
Address: 93-1 Xiangyang Bei Lu, near Xinle Lu 襄阳北路93-1号, 近新乐路
Tel: 13917042097
Hours: Wed, Thu, Sun 7pm-3am, Fri-Sat 7pm-4am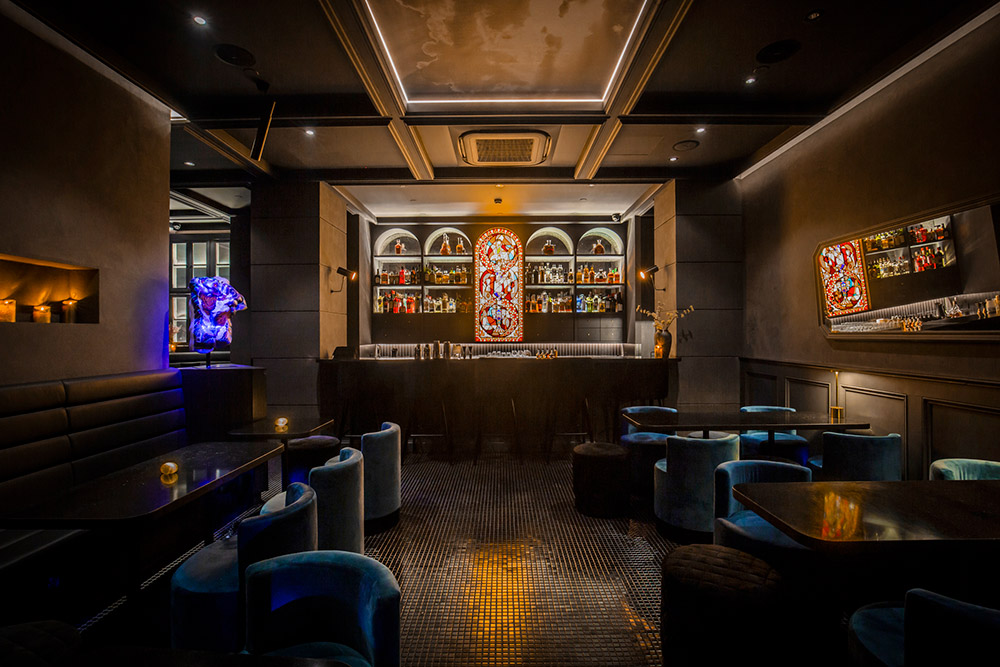 The Broken Dagger on the other hand, could be an every weekend kind of cocktail bar. It's a cozy bar headed by Geo Valdivieso, illustrious mixologist and bartender-about-town and brand ambassador of Camus.
Early evenings it's more subdued, but it can easily transition into a high-energy party, and on some weekends, packed like sardines. There are a lot of regulars.I like it m for the atmosphere. It's always been a good time and a good experience.
Bachata in Fukuoka is a favorite cocktail of mine. It's made with London Gin, sake, lemongrass, green apple, and a dash of wasabi, garnished with seaweed and cream cheese. I'm a big fan of savory cocktails, and this hits the spot.