Ginger is a modern Asian bistro housed in a three-story terraced building in the former French Concession. It's basically time-honored brand at this point—the name has been around since 2005 and there were once three locations in Shanghai.
It's a cozy spot with plenty of character. (Read: great for dates.) The second floor is the main dining area with a lovely tree-shaded terrace; more seating on the third floor, which can also host larger groups.
About The Food at Ginger
The menu draws from chef/owner Betty Ng's Singaporean roots and inspirations from around the world, adding Mediterranean, Moroccan and Japanese influences to the mix.
I think Ginger serves the best Laksa in Shanghai. It's a signature dish and has been on the menu for as long as the restaurant has been around.
It comes real close to that taste of home. The curry broth is rich and thickened with a house blend of fresh and dried spices. It's also served with some real fancy seafood, unlike the bowls you'd get from the street side stalls of Malaysia and Singapore. Aces.
The menu at Ginger is seldom updated, but sometimes stars like the new Gochujang Braised New Zealand Short Rib (¥350) make the cut, and it's all for the better.
It's a heaving pot of slow-braised short rib with kimchi, rice cakes, potatoes and radish. One of these can easily serve as a main course for four with a couple starters.
Here are some of the other dishes on the menu: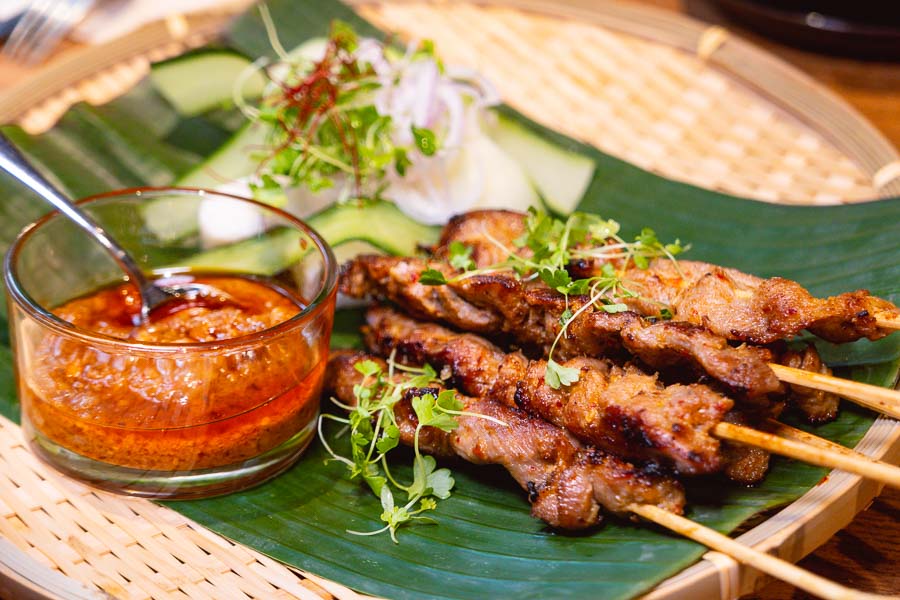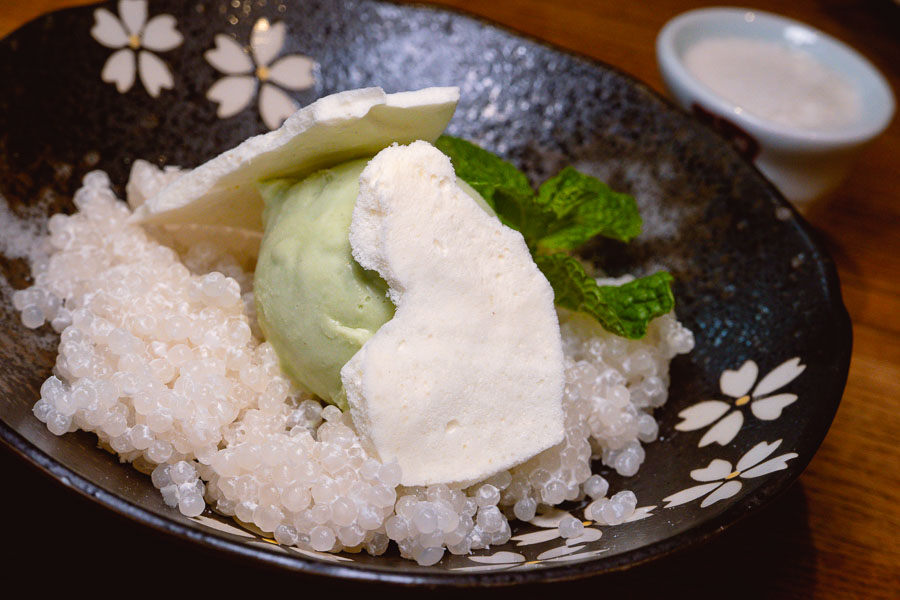 There are also dishes that cater to vegan and vegetarian diets, and they have flourless desserts and healthy juices.
In Summary: Timeless
I've been coming back for the classics for years. The food still tastes the same, and some have even gotten better over time. Here's to revisiting a gem of a restaurant.
Favorite Dishes:
Laksa, Hot & Sour Clams, Homemade Nigari Tofu, Coconut Sago and Pandan Ice Cream.
---
Ginger Modern Asian Bistro
Address: 91 Xingguo Lu, near Hunan Lu 兴国路91号, 近湖南路
Tel: 34060599
Hours: 11am-10:30pm