Sponsored by Chope

Here's a hot deal: Book now with Chope and get 50% off at STYX!
About The Food at STYX
STYX is a casual restaurant that serves global cuisine on a stick. It's a simple and straightforward menu of skewered meats and vegetables alongside thoughtful sides and robust sauces.
The menu reimagines food experiences of significant chapters in owner/operator Pascal Ballot's life—his Parisian roots, his childhood in Singapore, and a stint in Indonesia—and compiles them into an edible biography called "Stories of the Moment."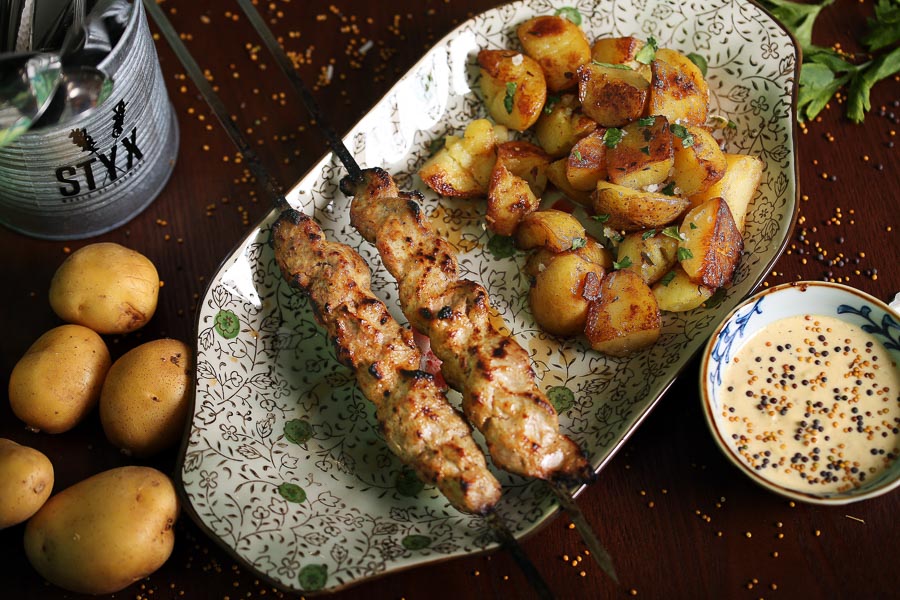 Additionally, there are plenty of sides to share. Recommend the hummus.
Plus, STYX now has lunch sets — healthy wraps! (Not included in the 50% off deal, but these are a great working day lunch option.)
How Much?
Skewers are sold by 1, 3, 6, or 12. The more you buy, the more value you get.
Cheapest is tofu = ¥15/one or ¥120/dozen, priciest is salmon = ¥42/one or ¥438/dozen.
"Stories" start from ¥62, which come with two skewers, a side dish, and a sauce.
Chope Hack Eats: 50% Off at STYX
Book now with Chope and get 50% off at STYX!
Only valid for dine-in and during these specific times:
Tue-Thu: 11am-12pm, 1:30-5:30pm, 9-10pm
Fri: 11am-12pm, 1:30-5:30pm
– Not valid for seafood and drink items.
– Only valid if you arrive within 30 minutes of your reserved time. (Don't be late!)
– Only valid for dishes ordered within the first 30 minutes of reservation time. (Ie: Rez time 1:30pm, dishes 50% off until 2pm.)
– Not applicable on public holidays and blackout dates. Not valid in conjunction with other promos.
*Images provided.
---
STYX
Address: 692 Yongjia Lu, near Hengshan Lu 永嘉路692号, 近衡山路
Tel: 54019356
Hours: Tue-Sun 11:30am-10pm
Book now with Chope!