Following the hype of the previous March Specials round-up, featuring crazy good food & drink deals like buy-one-get-one free cocktails to 50% off all kinds of drinks, here's a follow-up.
---
el Bodegon
Address: 4/F, 83 Changshu Lu, near Julu Lu 常熟路83号4楼, 近巨鹿路
Tel: 54651275
Adjusted Hours: Mon-Fri 4pm-10:30pm, Sat-Sun 12pm-10:30pm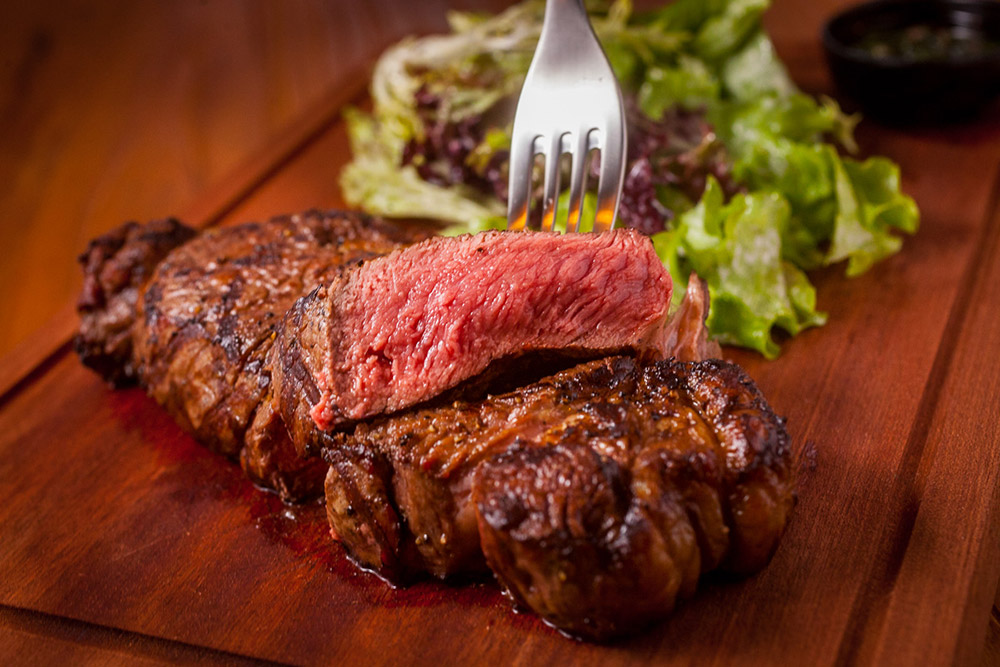 Casual Argentinian steakhouse el Bodegon is back open on Changshu Lu. They're also open for lunch on Saturday and Sunday, offering 10% off the food bill from 12pm-4pm. They're also extending their steak night promotion to Thursday.
Get a steak (¥110/200g or ¥165/300g) with a side salad and a selected drink (sangria/house wine/beer) every Monday to Thursday from 4pm.
---
The Cannery
Address: 1107 Yuyuan Lu, near Jiangsu Lu 愚园路1107号, 近江苏路
Tel: 52760599
Adjusted Hours: Mon-Thu 12-10pm, Fri-Sat 12-11pm, Sun 12-8pm
The Cannery has now opened up for lunch and they're running deals every day. Every Monday to Friday, get bottomless coffee from 2-5pm for ¥48—great for those who want to work on a patio. Mondays they do 1kg steamed clams and pitchers of beer for ¥98 each. Tuesdays is for tacos, ¥28 each.
Thursday is a new one—buy a burger (¥98), order of ribs (¥128), or fish and chips (¥88) and get a beer on the house, all day Thursday. Weekends for brunch with the same menu—click here for the full menu.
---
JUJU
Address: 2/F, 17 Guangdong Lu, near Zhongshan Dong Yi Lu 广东路17号外滩三号2楼, 近中山东一路
Tel: 63305005
Adjusted Hours: 4pm-10pm
Korean BBQ restaurant JUJU is extending their all-you-can-eat deal from open to close, every day this March. It's ¥198 for unlimited BBQ beef, pork, and vegetables, plus barchan. A complimentary beverage for guests seated before 6pm. Plus, they're also offering ¥20 credit for DiDi cab rides.
---
Highline
Address: 6/F, 282 Huaihai Zhong Lu, near Huangpi Nan Lu 淮海中路282号雅诗阁公寓6楼, 近黄陂南路
Tel: 63330176
Adjusted Hours: Wed-Sun 12pm-8:30pm
Highline has brought back their all-you-can-eat fried chicken night on Wednesdays. It's ¥198 for endless fried chicken and unlimited sides. Complimentary bottle of sparkling for groups of four or more dining in for the chicken deal. Plus, ¥100 for two hours of free-flow highballs and draft beer. You don't need to buy into the chicken deal for the drinks deal. On other days, they serve an all-day brunch menu with ¥188 for free-flow drinks.
---
Pirata
Address: Columbia Circle, 1262 Yan'an Xi Lu, near Panyu Lu延安西路1262号, 近番禺路
Tel: 61172663
Adjusted Hours: Mon-Sat 11:30am-10pm
Pirata has a lunch-box (¥58/each) special all March every Monday to Friday from 11:30am-2:30pm. Lunch boxes include an entree and rice with vegetables—entrees include chicken and pork stuffed tofu, soy-braised baby squid, and fiery La Zi Ji (chicken). Really though, it's soooo much food for ¥58.
---
Mr & Mrs Bund
Address: 6/F, Bund 18, 18 Zhongshan Dong Yi Lu, near Nanjing Dong Lu 中山东一路18号6楼,近南京东路
Tel: 63239898
Adjusted Hours: Wed-Sun 11:30am-2pm, 5pm-8:30pm
In addition to half-off drinks, Mr & Mrs Bund is doing some really great deals on set menus. Get 3-course menus for ¥300 and ¥400 for dinner. Lunch is also on every Wed-Sun, two-course ¥180 and three-course ¥250.
---
Hakkasan
Address: Bund 18, 5/F, 18 Zhongshan Dong Yi Lu, near Nanjing Dong Lu 中山东一路18号5楼, 近南京东路
Tel: 63215888
Hours: Mon-Thu 5:30pm-12:30am, Fri-Sat 11am-1am, Sun 11am-11:30pm
Hakkasan is offering 50% off bottles of wine for dine-in guests. Bottles are limited and start from ¥550 per bottle before discount. They also have dim sum brunch on Saturday and Sunday, sets range from ¥228 to ¥798 (free-flow champagne).
---
ZUK Bar
Address: 380 Weihai Lu, near Shimen Yi Lu 威海路380,近石门一路
Tel: 52378888
Hours: 3pm-midnight
ZUK Bar at The Sukhothai Shanghai hotel has just launched a new happy hour—buy-one-get-one free cocktails from 5-8pm. Cocktails start from ¥85. Outdoor seating is a go. Happy hour will run through spring (not just March).
---
Ginger
Address: 91 Xingguo Lu, near Hunan Lu 兴国路91号, 近湖南路
Tel: 34060599
Adjusted Hours: 10:30am-8pm
Ginger has a happy hour everyday from 5-8pm, offering buy-one-get-one selected wines by the glass. Wines by the glass start from ¥50.
---
Bites & Brews and Solana
Bites & Brews Jing'an: 999 Wuding Lu, near Jiaozhou Lu 武定路999号, 近胶州路
Tel: 15102167281
Hours: 11am-2am
Bites & Brews Century Link: LG1-017 Century Link Plaza, 1192 Shiji Dadao, near Weifang Lu 世纪大道1192号世纪汇广场4-5层, 近潍坊路
Tel: 15316304231
Hours: 11am-10pm
Solana: 1085 Wuding Lu, near Jiaozhou Lu 武定路1085号, 近胶州路
Tel: 13818317021
Hours: 11am-2am
Bites & Brews and Solana are doing ¥11 coffees (latte or Americano) all March long. Available for dine-in and takeaway.
---
CHAR
Address: Hotel Indigo, 29-31/F, 585 Zhongshan Dong Er Lu, near Dongmen Lu 上海外滩英迪格酒店, 中山东二路585号29-31楼, 近东门路
Tel: 33029999
Adjusted Hours: 5:30pm-9pm (last order 8:30pm)
CHAR has a 60-day dry-aged Australian Black Angus (1kg) for ¥1,288, all inclusive. (Originally priced at ¥1,698.)