Beverage brand Shanghai Love opens a brick and mortar, automotive brand Genesis has a restaurant in Xintiandi, and Tianzifang gets a refresh with new openings, including Mediterranean restaurant SUR.
---
Shanghai Love
Address: 221 Maoming Bei Lu, near Nanjing Xi Lu 茂名北路221号, 近南京西路
Tel: 62666517
Hours: 11:30am-midnight
Shanghai Love is a bar and restaurant in Jing'an, brought to you by the beverage brand of the same name. Asian-inspired small plates and 24 taps for draft beer and cocktails.
It's located in Fengsheng Li on Maoming Bei Lu, in the space that was once White Castle. It's fairly small; the centerpiece bar takes up most of the real estate. It's mostly counter seating—at the bar, at the windows facing the street, and in front of the open kitchen.
The drinks menu covers all the bases from Shanghai Love's own to China-only wines, sakes, and cocktails. There are 24 taps, pouring Shanghai Love beers (from ¥18/125ml), ciders, and draft cocktails (from ¥68/200ml), nitro cold brew coffee (¥58), and also features some guest taps.
There are also signature cocktails (from ¥88), created by Shanghai Love's own Sean Shao. Drinks have an Asian twist, and most use locally made spirits like Crimson Pangolin. A handful of them feature beer as the base, like the Chocolate Negroni, which uses Shanghai Love Chocolate Stout.
The food is Asian-inspired small plates. They've employed the help of consultant chef Michael Janczewski to set up the menu. There are some bar snacks, a raw bar selection, deep-fried goodies that go well with drinks, and few sharing dishes from the charcoal grill.
Here's what to expect: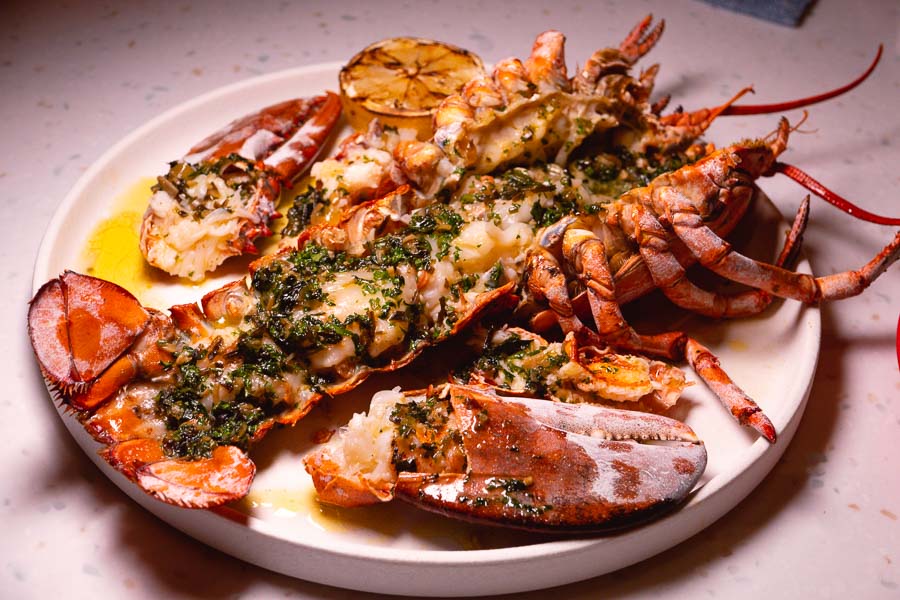 A large majority of the dishes are snack-sized. There are a couple of sharing dishes, but there aren't enough entrées for it to be a dinner destination. Though, you could order a bit of everything to fill up. The food is tasty—I'll be back for the wings, sandwich, and ribs—but I'll be going more for the drinks.
There's also a lunch set from 11am-3pm, dishes from ¥68, includes a miso soup and soft drink or coffee.
---
Genesis Restaurant
Address: NL2-06-08, 2/F, Hong Kong Plaza, 282 Huaihai Zhong Lu, near Huangpi Nan Lu 淮海中路282号香港广场北座2层NL2-06-08, 近黄陂南路
Tel: 53951288
Hours: 5pm-10pm
Genesis Restaurant is a modern Korean restaurant from the automotive brand of the same name. Genesis, a sub-brand under Hyundai, opened a showroom in Xintiandi along with a restaurant—cars on the first floor, dining room and bar on the second floor.
There are two set menus available, five courses and a dessert, priced at ¥588 per person, which includes one signature cocktail or mocktail of choice. One set menu is a collaboration between Korean chef Tom Ryu of super popular, impossible to book Jeju Izakaya (Belloco Group), and the other set menu inspired by Michelin one-star Onijum (Korea). The restaurant is managed by Muse Group (Highline, Tiffany Café, The Nest, The Cannery, etc), and the cocktails were created by group bartender Michael Chen.
I tried chef Tom's tasting menu. It's tasty, modern Korean, and not dissimilar to the look and feel of what you'd get at Jeju Izakaya.
Some dishes are more casual (which taste great, like the pork and oyster), while others appear more polished (the sweet ebi starter, which feels more Japanese).
Here's what to expect: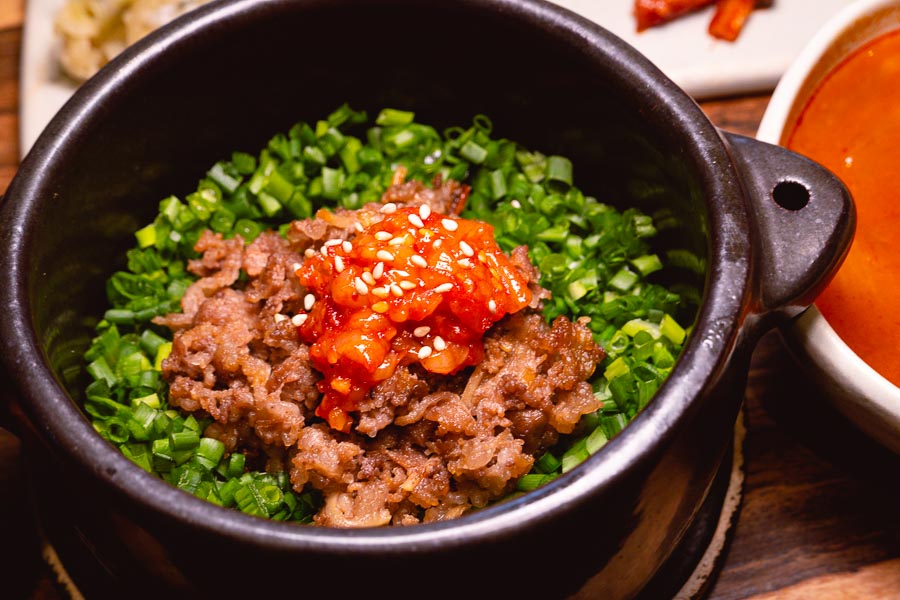 I don't have a single bad word to say about the food at Genesis. But will I go to a car showroom to have dinner? Nope. Luxury brands branching into restaurants and bars is not a novel thing, some work as standalone venues and some don't. Let's just say I don't fall into the category of "I'm tired of browsing cars and am now hungry."
Genesis Restaurant is currently in soft opening, serving the menus for dinner only.
---
SUR eatery & bar
This venue is now closed.
Address: No. 11, Building 7, 210 Taikang Lu, near Ruijin Er Lu 泰康路210弄7号院11室, 近瑞金二路
Tel: 13570132722
Hours: Tue-Thu, 11:30am-6pm; Fri-Sat, 11am-10pm; Sun, 11am-6pm
SUR is a restaurant/bar located in a newly developed area in Tianzifang that serves Mediterranean food and waffles.
The biggest attraction is most definitely the space. SUR has claim to a gorgeous brick-laid patio, and has access to an adjacent balcony. Now isn't the best season for it, but come warmer months, and after SUR has completed their sun-roofed extension, it'll be hella packed. It's also dog-friendly!
The food is Mediterranean-inspired small plates with a rather heavy brunch vibe. There are also fresh made waffles, a requisite item as per the founders' requirements. There are eight waffles on the menu, available sweet or savory.
Here's what to expect:
The food is simple and polished with very clean flavors and clear ideas. It's also good value for money. The lunch set is even more so, which is available from Tuesday to Friday from 11:30am, ¥88 for a main dish and a side.
SUR is in soft opening. Dinner hours are due shortly after Chinese New Year.