Sponsored by Fuxing Place

Fuxing Place is a newly completed lifestyle complex near Laoximen metro station. The complex runs the length of a little known street, Yancheng Lu, and is home to a handful of restaurants, pending a few more vacant lots waiting to be filled.
For those living nearby, here's a rundown of what's open.
Yechun Teahouse
Address: 6 Yancheng Lu
Tel: 63350258
Hours: 7-9:30am, 11:30am-1:30pm, 5:30-8:30pm
Named after one of the eight famous gardens of Yangzhou, Yechun Teahouse is a massive chain from Yangzhou specializing in the cuisine of its home base. This is the chain's first outpost in Shanghai.
Yangzhou cuisine is a branch of Huaiyang cuisine, one of the Four Great Traditions in Chinese cuisine. One particular Yangzhou specialty is the braised pig's head, available at Yechun Teahouse for ¥288.
Chuckville
Address: 38 Yancheng Lu
Tel: 63233351
Hours: 11am-10pm
From the makers of Bulldog Bar-B-Q comes Chuckville, an American barbecue restaurant and sports bar that's churning out ribs and smoked brisket. The second floor is good for private events, plus there's also a terrace and the venue is pet-friendly indoor and outdoor.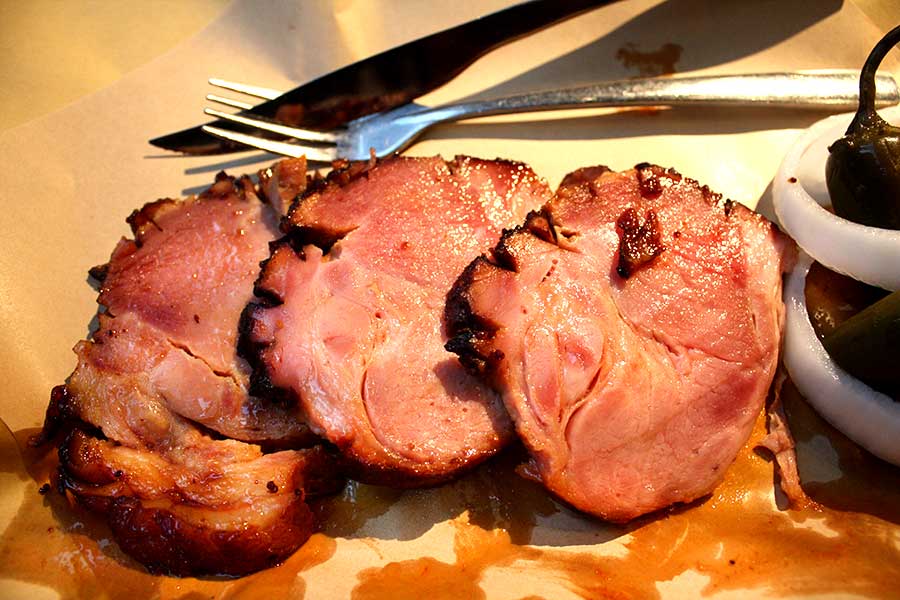 Chuckville runs a number of daily deals, including a buy-one-get-one free happy hour every day from 5-7pm. They have just launched brunch (11am-3pm, Sat-Sun), where diners can get bottomless coffee for just ¥25. Average check for Chuckville is around ¥160.
Sushi Naoki
Address: 46 Yancheng Lu
Tel: 63120655
Hours: 6-11pm (Closed Sundays)
This is the second outpost of popular kaiseki restaurant of the same name in Gubei. Sushi Naoki is split over two floors—the upstairs omakase sushi bar for eight people and the downstairs izakaya and sake bar.
Sushi Naoki is run by chef Kevin Lin, a Taiwan-native who spent 20 years honing his craft. The omakase here is mostly nigiri sushi-based. It's a wide variety of sushi from the usual suspects of mackerel, yellowtail, sea urchin, tuna belly, and squid to the more obscure Triton's trumpet sea snail and puffer fish milt. You'd need to be a sushi enthusiast or bring a Japanese-English-Chinese sushi lexicon if you want to know what you're really eating.
Omakase set is ¥1,600 per person not including drinks:
The downstairs bar is meant to be an easy-going izakaya with drinks and easy-going comfort food. You'll be able to get fried snacks from ¥28 and barbecued skewers from ¥15. It's all relatively cheap, but there are a few indulgent dishes like a wagyu sandwich for ¥180 and a salmon and roe rice bowl for ¥210.
Roast Meat & Fine Food 司徒记
Address: 54 Yancheng Lu
Tel: 63120660
Hours: 11am-3:30pm, 5-10pm
Roast Meat & Fine Food or 司徒记 (sī tú jì) specializes in the cuisine of Kaiping, Guangdong province.
The signature is the whole braised goose (甜酸鹅 tian suan e), cooked in sweetened vinegar sauce, among other roasted favorites like charsiu and duck.
They also serve popular Kaiping street foods like the gelatinous cold dish of fish skin, pickled guava, and numb-spicy braised radish and beef. Average check here is ¥65.
Sour Dough
Address: 56 Yancheng Lu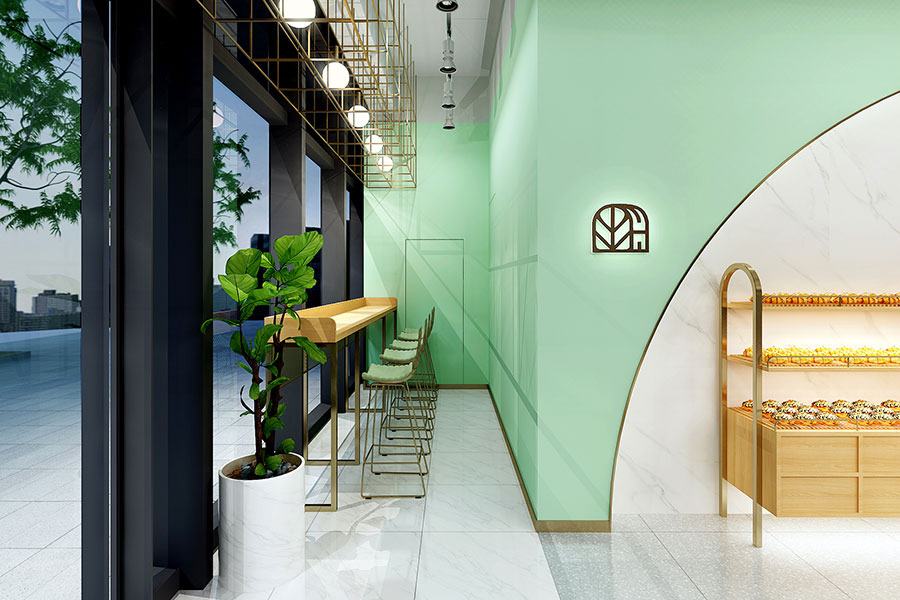 Sour Dough is a bakery and café serving fresh baked breads and pastries, cakes, sandwiches, simple meals, and drinks of coffee and tea. Taiwan-native master baker Zhuang Hongming runs point, churning out fresh loaves, rolls, pastries, and desserts. He uses naturally fermented mother yeast for the breads, which are made fresh on-site daily.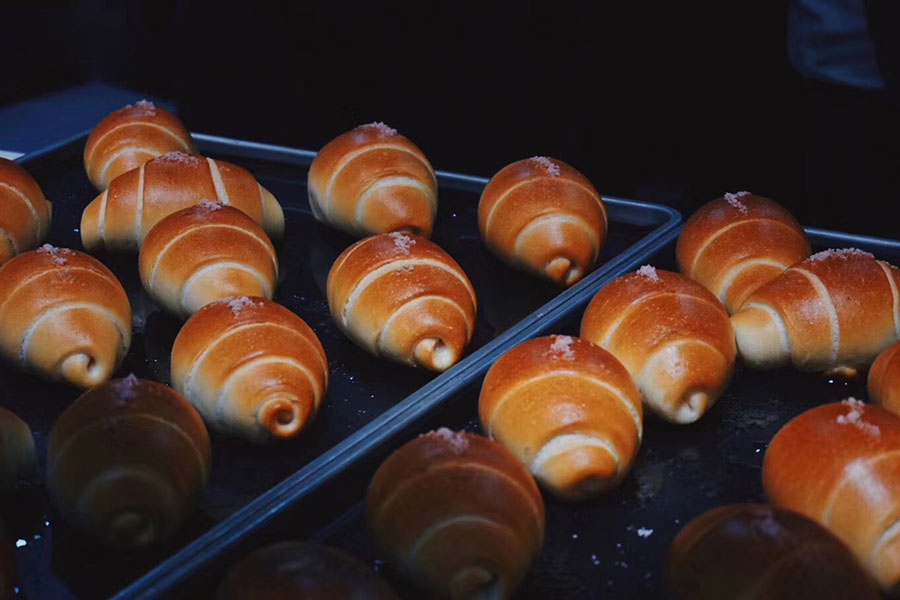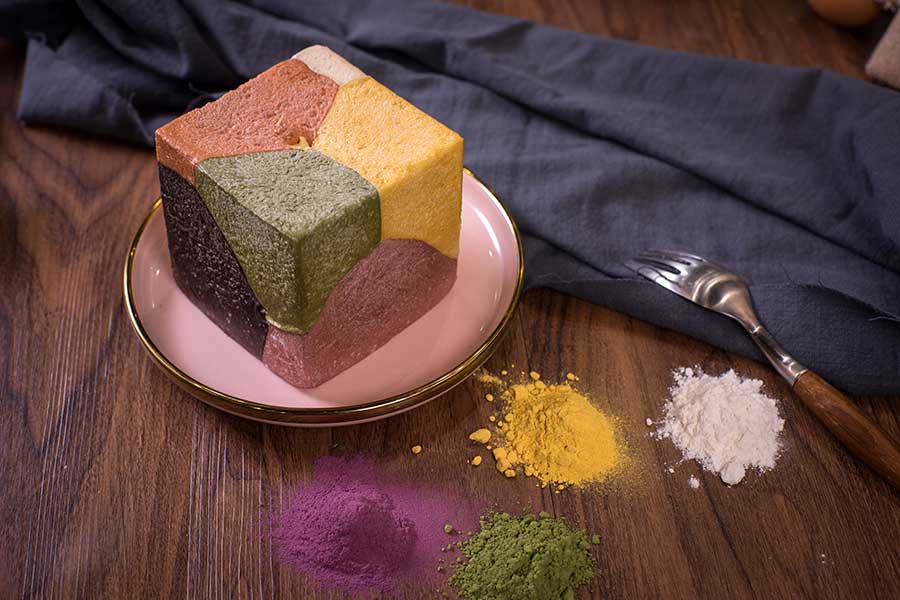 There's also a Starbucks
Address: 58 Yancheng Lu
Tel: 63130265
Hours: 7am-10pm
But this one is "paw-friendly" and has a pet-friendly terrace. You can't bring your pet in, but you can certainly flag down one of the staff to take your order. Plus, they'll provide water bowls for your pet. 
Additionally, you can ask for a "puppercino" aka a cup of cream as a treat for your dog at no charge.
Starbucks Fuxing Place is having a pet adoption day on November 2 from 11am-3pm. So #adoptdontshop if you're looking to add a furry friend to your family.
---
Directions to Fuxing Place
Yancheng Lu, near Xizang Nan Lu
盐城路, 近西藏南路
Fuxing Place official WeChat account: FuxingPlace