Shanghai is currently going through a bagel craze, and New York Bagelous Museum is one of a dozen new bagel shops that opened in the last year. It's racking up fame-points on Chinese social media, but they don't even serve real bagels.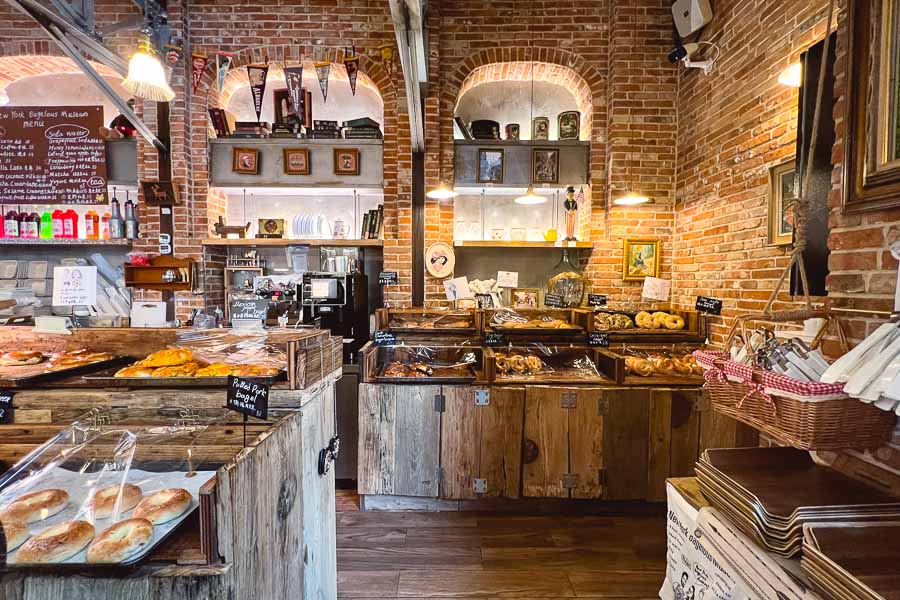 It's a small, almost cramped space located in Xintiandi. It's usually crowded with a constant stream of people. And yes, there are queues.
I have eaten bagels in New York and all over the nearby Tri-State area. Now, I'm not a bagel expert, but personally, I think what Bagelous is serving aren't bagels, except in shape.
It's an attention-grabbing name, however, there isn't nor ever was a Bagelous in New York. It's not even a museum. It's one of those "为什么, 没有为什么" (Why? No why) kind of moments.
The "bagels" aren't bad, but they're more like a cross between a Japanese milk loaf and pretzels to me. The crusts aren't leathery and they aren't particularly chewy, and the crumb isn't as fine as Spread The Bagel, my go-to for bagels in Shanghai.
Another faux pas that made me question this store even more is that they have ready-made, pre-sliced bagel sandwiches on display. If these were real bagels, they'd be hard as rocks in a couple of hours.
I guess this place is for people who want to eat a bagel, but don't really like eating bagels? Anyhow, it's not for me.
---
New York Bagelous Museum
Address: L111, Phase 2, Xintiandi Style, 245 Madang Lu 马当路245号新天地时尚购物中心2期一层L111铺位
Tel: 17274696984
Hours: Daily, 11am-7pm