Sober Company announced today that it will close. The last day of operation for the three-storey multi-concept bar and restaurant at 99 Yandang Lu is June 26. However, they do intend to reopen in a new location as soon as possible.
Since its opening in February 2017, Sober Company has ranked in Asia's 50 Best Bars for six consecutive years and World's 50 Best Bars for three consecutive years. Sober Company consists of four concepts, Sober Café on the first floor, Sober Kitchen and Sober Society on the second, and a "secret" bar that's hinted in their motto, "come sober, leave Tipsy."
Sober Company is the brainchild of illustrious bartender Shingo Gokan, founder of the SG Group, which also operates award-winning bars of acclaim The Odd Couple and Speak Low.
The release on Sober Company's official WeChat account states that Sunday, June 26 will be their last day of operation, adding that they will reopen in the near future, likely by this fall.
I reached out to Kazuhisa "Kazu" Arai, Junior Partner & Group Bar Manager of SG Group for more details.
Interview: Kazuhisa Arai, Junior Partner & Group Bar Manager SG Group
Why is Sober Company closing so suddenly?
Kazu: It's the end of our leasing contract.
Is Sober Company going to reopen in the near future? Will it reopen in time for the next 50 Best?
Kazu: We have plans to reopen, and we will try to catch the timing (for 50 Best).
When Sober reopens, do you think you'll be adapting to consumer needs or just continue doing what you're doing?
Kazu: We are working on some new experiences for guests.
What has it been like for you and your team during these past few months?
Kazu: We had online training and trying to increase awareness about our products, especially the SG Shochu. We organized a home cocktail competition and the entries were fun and creative. But otherwise, it was a very tough time.
It's been very difficult for the entire F&B and service industry. What would you like to say to your compatriots in the industry and customers?
Kazu: I would say that once the situation is stable, please stop by your favorite restaurant, bar, coffee shop, wherever… Please support to your favorite people (in the industry)!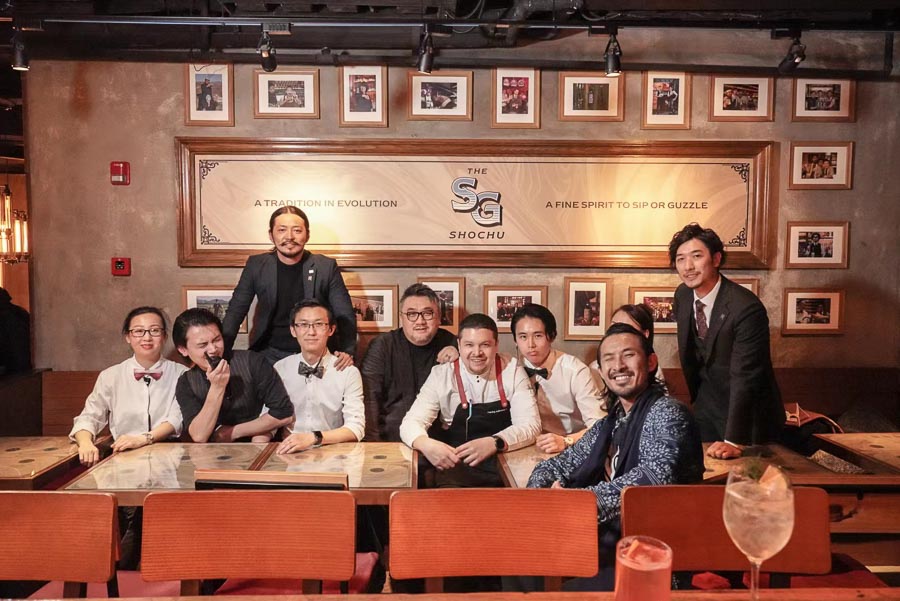 What have been your most memorable moments at Sober Company?
Kazu: The opening party. I lost my phone and lost my memories (hahaha). Still, it was such a memorable day. The 5-year anniversary was also a good one. And I guess the final day on June 26, will be one to remember.
---
Well then. Expect a big blowout party on Sunday, June 26. Details? I guess you'll have to follow the Sober Company official WeChat account to find out.
Sober Company is one of Shanghai's cornerstones. I sincerely hope they find a new home soon and that things get back to normal stat!
---
Sober Company
Address: 99 Yandang Lu, near Nanchang Lu 雁荡路99号, 近南昌路
Tel: 53098261