ØSP is a multifaceted project of three concepts, Ømakase, Savøur, and Pøp, powered by a number of food and beverage A-listers. It's an extremely ambitious undertaking led by Boris Yu, a highly respected gastronome and former panel chair for the World's 50 Best China & South Korea.
First, let's break down the concepts. ØSP is the acronym for Ømakase, the "chef's menu" dining room, Savøur, the lounge and bar, and Pøp, the pop-up kitchen on upper floor.
Currently, the menu at Ømakase features an 8-course menu by Chef Zaiyu Hasegawa of Den, a Tokyo restaurant that ranks #1 on the Asia's 50 Best 2022. Chef Zaiyu isn't in the kitchen for this—the OSP team executes the food. The menu is priced at ¥880.
It's dinner reservations only, 12 seats a night, which can be made via the OSP official WeChat account (osp_sh). This menu will run until December 30. After that, it'll be a two-month OSP special inspired by Boris' foodie travels featuring dishes from Japan to Malaysia. And after that, it's yet another famous chef's menu.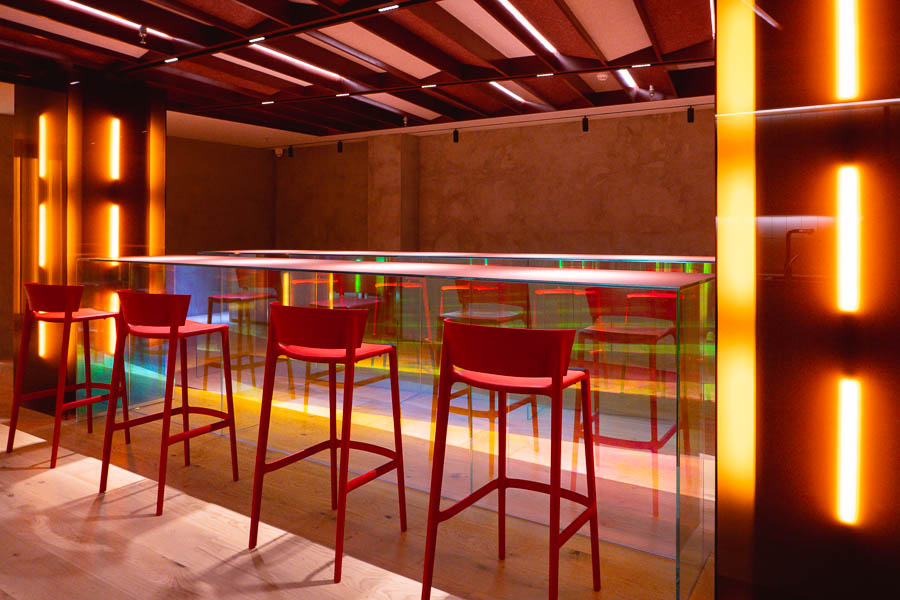 Pøp is the private kitchen space on the upper floor that hosts chef-driven pop-ups. Currently, it's Chef Tom Yu of Jeju Izakaya, PADO, Jeju Sagye, Belloco, etc., who's showcasing a contemporary Korean menu. The multi-course menu is ¥980.
Then there's Savøur, the lounge with a cocktail program by award-winning beverage consultants Hope & Sesame, and a refined food menu of mostly small bites from the OSP team.
Oh, and the space and vibe is stunning. Great interiors, an excellent playlist, and a good sound system. The visual elements of the space and the OSP logo were also designed by "the godfather of street fashion" Hiroshi Fujiwara.
I've only experienced Savøur. The cocktails are fantastic, especially the Kappa, the one with baijiu—it's delicious enough that you'd swirl it in your mouth like a wine. (Something I'd never thought I'd say in regards to baijiu.) There wasn't a single drink that disappointed, and they're very reasonably priced, starting from ¥88. The food concept is "dine by snacking" and dishes are inspired by flavors from around the world. Some of the bite-sized dishes are really exceptional like the tomato tatin, and the fully-loaded paella is a must-order.
OSP is located down the same Jiaozhou Lu lane as Bastard and RAC Allée.
---
ØSP
Address: Suite 101, Block 13, No. 30, 319 Jiaozhou Lu, near Xinzha Lu 胶州路319弄30号13栋101号, 进新闸路
Tel: 19121571279
Hours: Daily, 5pm-late; closed Tuesdays