Shanghai's seminal pie company Pie Society is celebrating their 4-year anniversary and British Pie Week(end) with 20% off deals on March 7 and 8.
(I realize the news comes little late—If you can't do pies this weekend, they have some great weekly deals, too. Scroll down to see those.)
Pie Society 4-Year Anniversary & British Pie Week(end) Deals:
20% off all Pie Meals and Full Monty Meals
+Free soft drink with any Pie Meal
+Free cider with any Full Monty Meal!
Meat pies range from ¥48 to ¥58.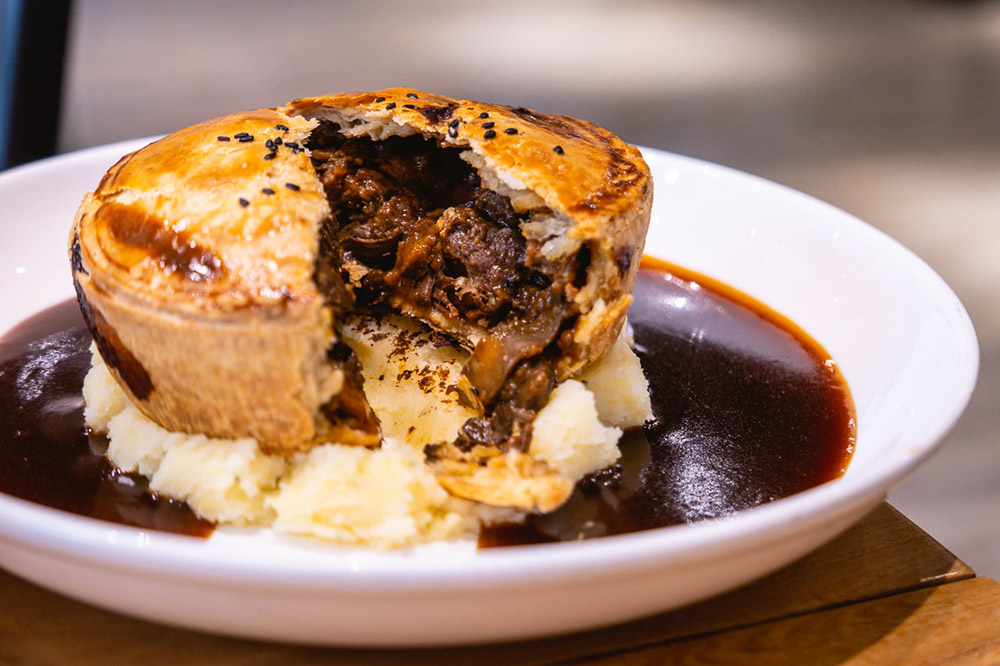 On-Going Deals
These deals are currently running!
Delivery Recommended!
Pie Society delivers! Pie Society has their own delivery platform where customers can get extra goodies, deals, and discounts!
They're also available on Eleme, Meituan, and Sherpa's. (But really, do order direct from Pie Society's delivery platform.)
Pie Society has two locations.
The Jing'an location is open for dine-in, delivery and takeaway, while the Xingfu location is currently only doing delivery and takeaway.
---
Pie Society
Jing'an: No. 106, 688 Shaanxi Nan Lu, near Wuding Lu 陕西北路688号, 近武定路
Adjusted Hours: 8:30am-9pm
Tel: 62720210
Xingfu: B102, 381 Panyu Lu, near Fahuazhen Lu 番禺路381号幸福里5号楼, 近法华镇路
Adjusted Hours: 11am-9pm
Tel: 62146992