I'm back with another pop-up, this time with an ode to banana leaf rice! It's not so much a dish as it is an entire eating culture. (It's also the first meal I have whenever I go back home to Kuala Lumpur.)
The pop-up is Wednesday, June 23 at The Plump Garden. There will be two seatings. Details below!
What Is Banana Leaf Rice?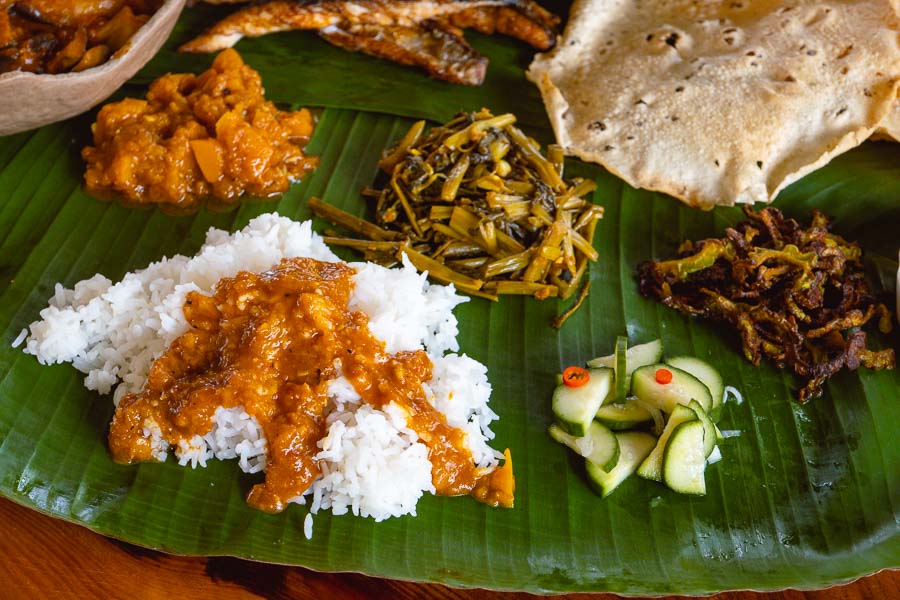 Banana leaf rice is a traditional meal in South India, Malaysia and Singapore, where the entire feast is served on a banana leaf.
The basic banana leaf meal is entirely vegetarian, and comes with unlimited refills of jasmine rice, curry, three vegetable side dishes, and papadoms (crispy crackers made from lentils). Depending where you go, the veggie sides will differ, as do the curries.
On The Menu
The basic banana leaf is ¥218, and includes unlimited refills of coconut jasmine rice, three vegetable side dishes of spiced pumpkin, pickled cucumber, and curried eggplant, papadom, daal (lentil curry), and three curries to choose from (chicken, fish, vegetable). There's also a limited amount of achar (curry-peanut pickled vegetables) and sambal (spicy chili sauce) included in your banana leaf.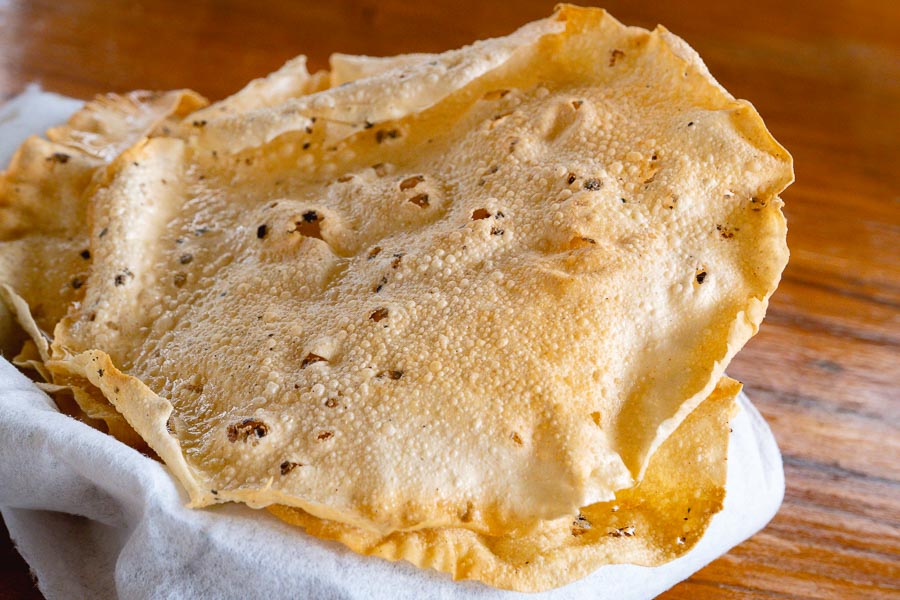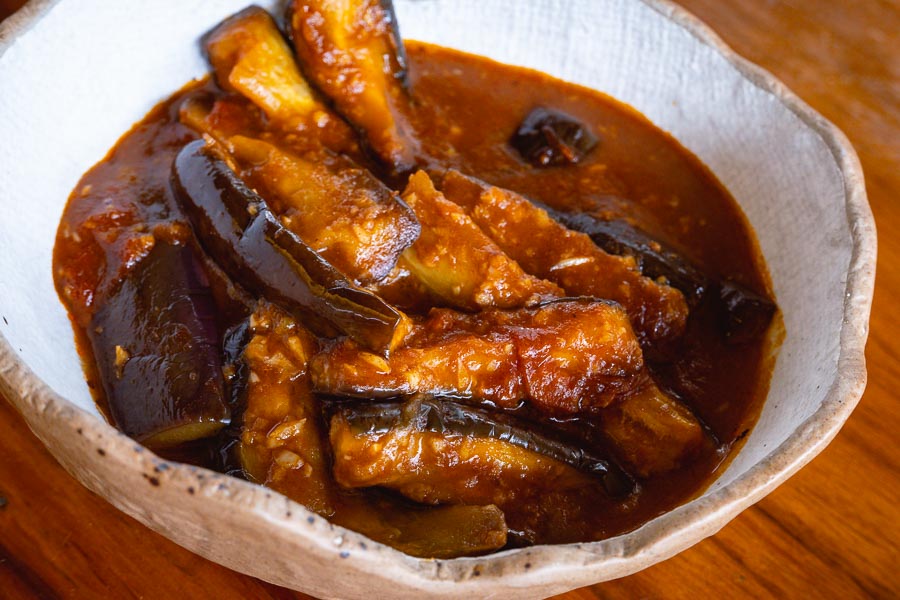 There are also three a la carte dishes! Beef Rendang (slow stewed curry beef), grilled mackerel, and curry chicken if you wish to add on dishes to share.
For drinks, there's house white, red, rosé, and prosecco for ¥48/glass, ¥198/bottle. Draft beers from ¥45, and house cocktails from ¥48.
The Venue: Plump Garden
The pop-up will be at The Plump Garden, a rooftop space at 169 Jianguo Zhong Lu. Please note that this is an outdoor venue (and it may be a little warm). The pop-up will continue rain or shine.
Reservation Only
There are limited seats for this pop-up. It's reservation only; first come, first served, and pre-pay is required!
There are two seatings, 6pm-8pm, 8:30pm-10:30pm.
Update: The event is fully booked! Stay tuned for round 2!
---
Banana Leaf Party
June 23 — 6pm-8pm, 8:30pm-10:30pm
Address: The Plump Garden, Taikang Terrace, 4/F, 169 Jianguo Zhong Lu, near Ruijin Er Lu 建国中路169号泰康庭4楼, 近瑞金二路
Reservation only. No walk-ins.