Fenoli, a wine bar on Sinan Lu expands with a second, bigger location in Jing'an, located at Citic Square. Currently in soft opening, they're rehashing many of their popular small plates while adding on new, larger format grilled dishes.
The Space
It's in an unusual location, on the basement level of Citic Square, a lesser-known mall at the busy intersection of Shaanxi Bei Lu and Nanjing Xi Lu. The big draw is the spacious outdoor seating area, which they claim all to themselves.
Inside there's a bar counter, pockets of loungy seating all around, and a couple of private rooms. It's a very slick space. It's also dog-friendly outside.
The Food
Most of the small plates are borrowed from their first location; the original on Sinan Lu opened mid-2021. The food is rather freestyle, an amalgam of Hong Kong-native chef Louis Kung's influences and preferences. I'd summarize to say it's a global menu with a Chinese palate in mind.
The small plates are playful and creative, while the large format mains tend to be more traditional, mostly char-grilled. More new dishes will be added on later.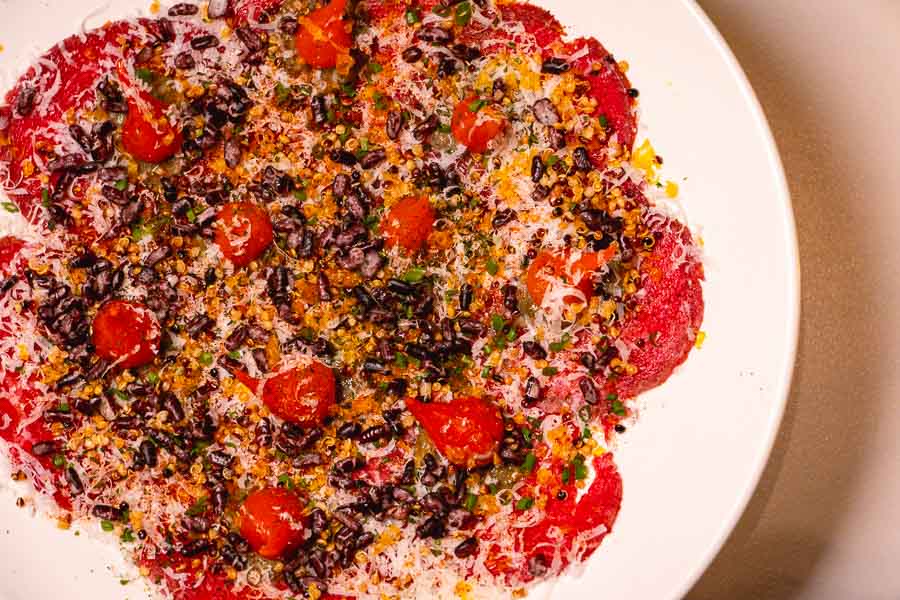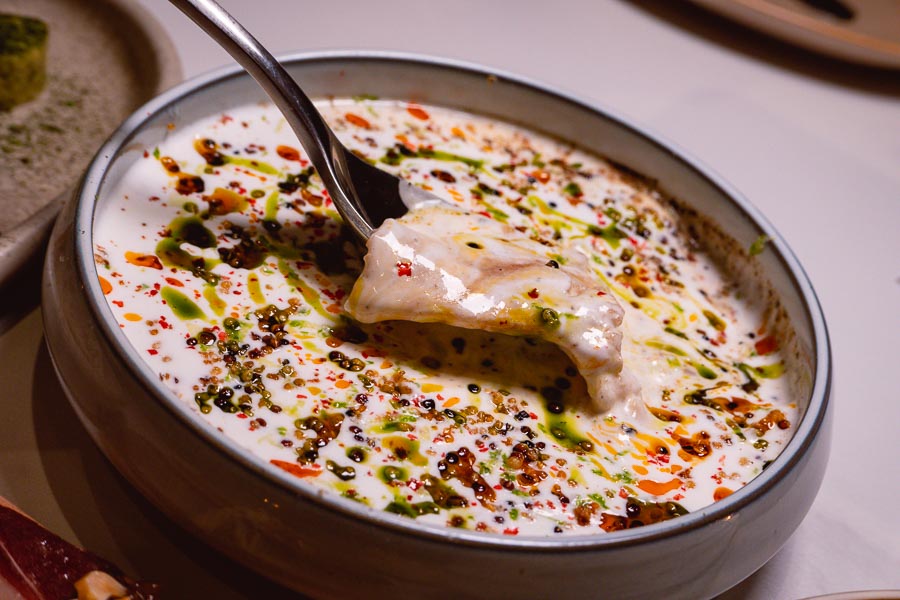 Those are the rehashed small plates. These two are new dishes:
Wines are competitively priced, starting at ¥65 by the glass, ¥360 by the bottle.
The lunch set is pretty good value, ¥128 for bread, one starter, and one main.
---
Fenoli 2.0 (Jing'an)
Address: B1, Citic Square, 1168 Nanjing Xi Lu, downstairs of D&G on Shaanxi Bei Lu 南京西路1168号中信泰富广场B1层, 陕西北路D&G楼下
Tel: 15316986219
Hours: Daily, 10:30am-midnight