Malabar has been a fixture on Wuding Lu, serving Spanish tapas, beer, and wine since 2012. Early this summer, the time came for a refresh in a bold direction, and it's one that's turning out rather nicely.
Introducing Sakaba Malabar, a sleek restaurant and bar that blends Spanish tapas with Japanese cuisine alongside sakes, cocktails, and wine.
About Sakaba Malabar
Sakaba Malabar resides in the same space where Malabar was on Wuding Lu. If you've been to Malabar, Sakaba is nothing like it—it's been completely transformed. It's backed by the same people, led by chef patron Juan Campos, also of RAW Eatery, and they're adamant about retaining the same casual dining experience and great drinking atmosphere that Malabar had.
At the center is a gorgeous horseshoe bar encircled by leather clad bar chairs, the walls surrounding adorned with bottles of wine. It's a cozy space with just over 40 seats, 20 of those are at the bar.
The Food
The food menu is a creative blend of Spanish tapas with Japanese influences, courtesy of brother-sister duo Juan and Ana Campos. Imagine hints of teriyaki (which is made in-house from scratch), and the use of kombu and miso weaved into Spanish favorites. And it's all reinforced with a strong drinks program (more on this below).
"Spanish-Japanese" is difficult to imagine on paper. So here's what to expect: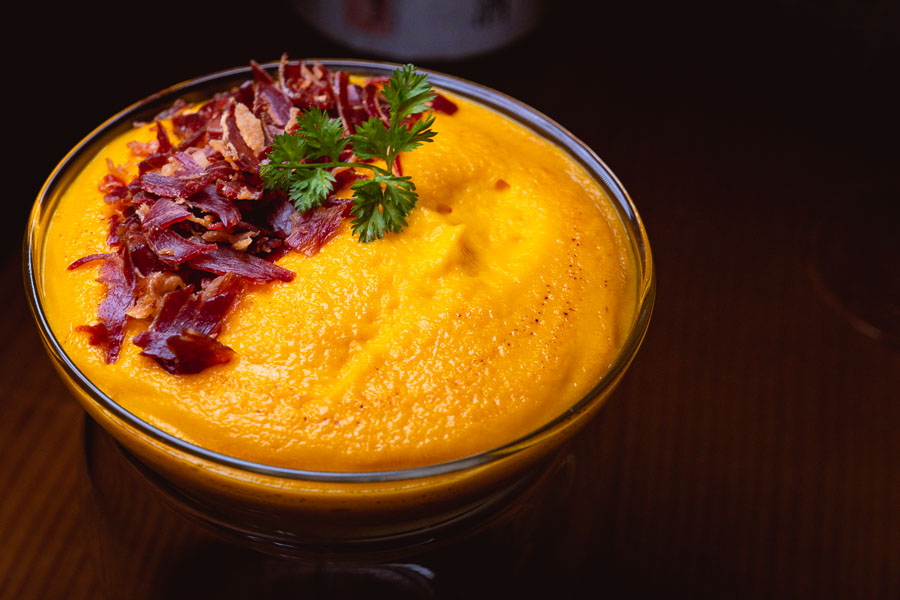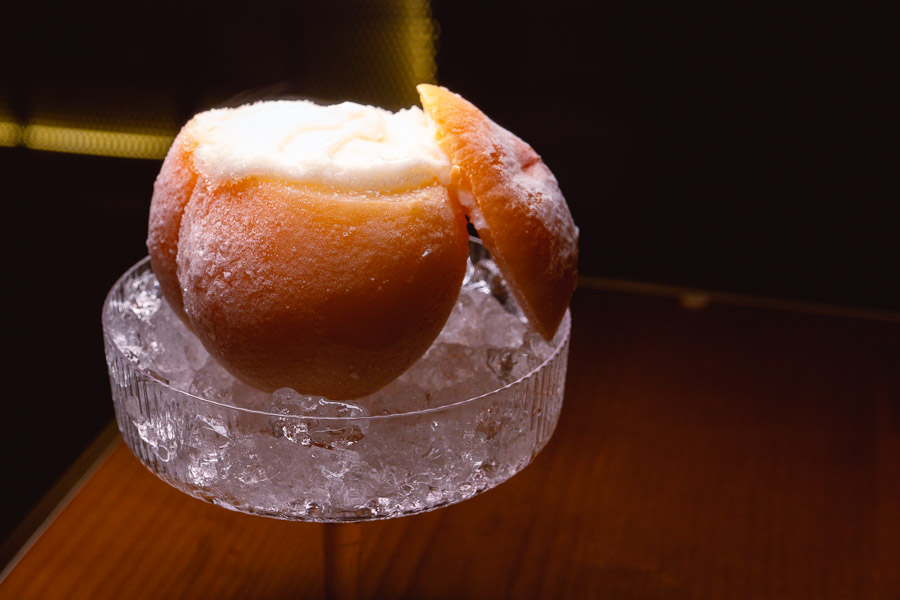 For Drinks: Cocktails, Sake & Wine
For drinks, Sakaba Malabar has cocktails, sakes, sojus, wines, and spirits. The cocktails (all ¥88 each), which feature eight house signatures, have been curated by award winning bartender Yao Lu of Union Trading Co.
Of the cocktails tried, all were delicious, especially the Horchata Milk Punch. There are also mocktails for ¥68 each.
Wines start at ¥58/glass, ¥298/bottle; sakes from ¥418 a bottle. Looking for a recommendation? Ask for General Manager Anup Rajbhandari (formerly of Bar Rouge). He'll gladly provide options.
In Summary
Sakaba Malabar just opened last weekend. Given its location, the backing of Juan and Anup, and Shanghai's incessant desire to try out new places, it's no surprise that it's busy.
It is a new, interesting, and bold concept. Marrying two cuisines together is no easy feat. But what Sakaba has managed to do is quite unique, and it works. Oh, and the atmosphere is excellent.
Favorite dishes: Tuna tartare, both croquettes, baked crab, tortillas de patatas, Iberico pork rice, paella, chocolate mousse.
Book Your Table
Sakaba Malabar has seating times for dinner at 5:30pm, 7:30pm, and 9:30pm. Last order is 10:30pm.
Book through the link below to receive one complimentary welcome drink per person! Valid from Sunday to Wednesday only.
---
Sakaba Malabar
Address: 1081 Wuding Lu, near Jiaozhou Lu 武定路1081号, 近胶州路
Tel: 52373085
Hours: Sun-Thu, 5:30pm-1am; Fri-Sat, 5:30pm-2am