Featuring two new restaurants and a cocktail bar in Shanghai—fine dining recipes in a jar at Popot, neighborhood bar Perch, and contemporary French at Oxalis.
---
Popot
Address: 406-1 Jianguo Xi Lu, near Yueyang Lu 建国西路406-1, 近岳阳路
Tel: 54488097
Hours: 8am-9pm
Popot is a quaint café in Shanghai that does fine-dining recipes in eco-friendly and sustainable glass jars.
While most of the food is traditional French fare, some dishes have a Southeast Asian twist. (The French consultant chef is based in Thailand.) All recipes are designed to be served in jars and are meant to be eaten with a spoon. It's a gimmick, but it's done well.
It's comfort food with a fine dining touch. The food is tasty and the price points are great, and I could see myself eating here on a daily basis. Plus, it promotes sustainability for delivery—glass jars can be recycled, or you can bring your used Popot jars and get ¥2 back per pot.
Popot – Definitely would return.
You can also order via their WeChat account: popot博朴
---
Perch
Address: No. 107, 445 Jiangning Lu, near Wuding Lu 江宁路445号107, 近武定路
Tel:13918628732
Hours: 11am-midnight, closed Mondays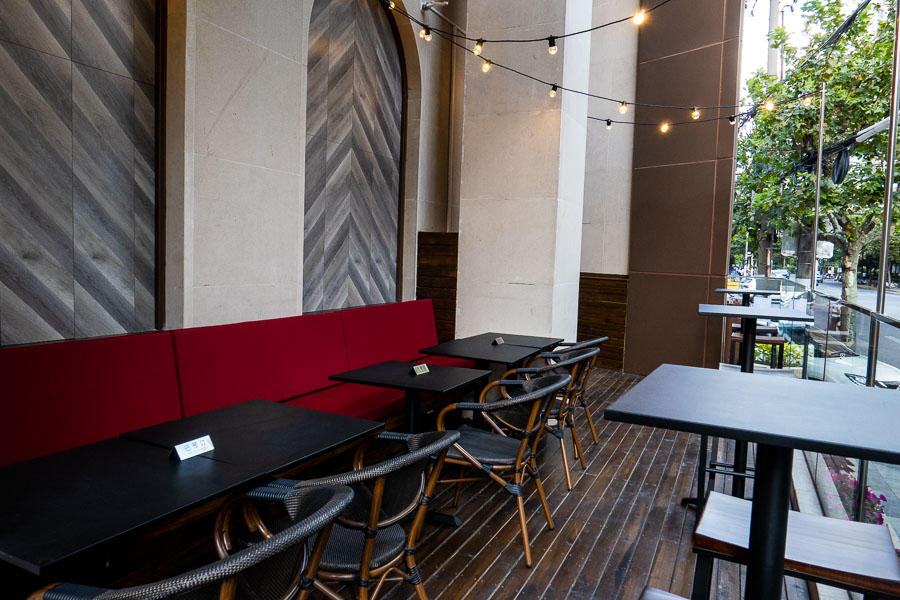 Perch is an easy-going cocktail bar slinging tasty bar snacks in Jing'an. It's brought to you from (some of) the team behind beloved neighborhood drinking hole The Rooster, who's looking to expand their boozing demographic to include seekers of G&Ts and finger foods beyond chicken wings. Perch is basically a grown-up Rooster.
Drinks are uncomplicated. Beer on tap, gin and tonics, and simple yet thoroughly enjoyable cocktails are on offer. Food is similarly simple. They just want you to have a good time without breaking the bank.
Perch has great prices—drinks start from ¥45 and bites from ¥25—and they have the same Rooster hospitality. Added bonus: wrap around terrace and venue is dog-friendly.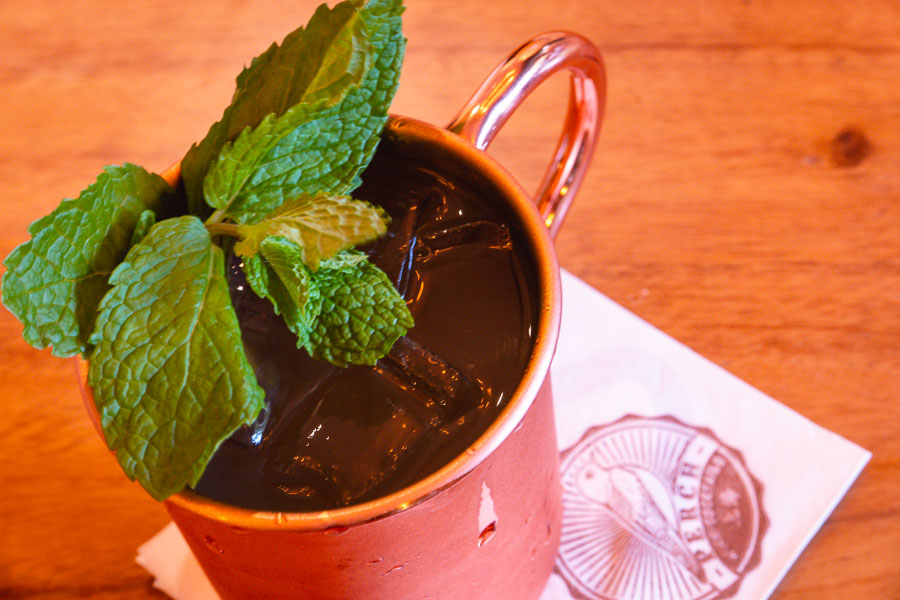 Promotions!
Perch has a happy hour every Tuesday to Friday from 5-7pm, offering buy-one-get-one free selected drinks.
Plus, they're also offering free pass around tapas every Tuesday from 5-7pm. #doubledowntuesdays
---
Oxalis
Address: 4/F, Bldg 2, 388 Shanhaiguan Lu, near Cixi Lu 山海关路388号2座4楼, 近慈溪路
Tel: 63811858
Hours: 11:30am-2pm, 6-9pm
Oxalis is a contemporary French restaurant that, after a brief hiatus from closing its original location at the Waterhouse hotel, has reopened in the new mall across from the Shanghai Natural History Museum.
Despite its mall locale, the space is gorgeous. It appeals to the conventions of what casual-upscale restaurants should look and feel like.
The food at Oxalis is delicate French cooking with a few localized subtleties integrated into some dishes. It's casual yet elegant, and has a mix of French, Nordic, and Chinese influences.
The execution of dishes is perfectly fine, but I'm not convinced. It's traditional French, but also boring French. And I understand having flammkuchen on the menu highlights the chef's heritage, but it feels misplaced. Plus, dishes seem expensive for what they are. In the end, I chalk it up to personal preference—it's not my thing, as I lean towards countryside French cooking.
I would recommend to try the express lunch first, then decide whether you want to go for dinner. Express Lunch is ¥158 for two courses, one appetizer and one main or ¥188 for three courses.