​Bubba's Food Co. opened October last year in Shankang Li, a new F&B hub in Jing'an. Bubba's is one of the oldest names in town—it's been here for 15 years! This is where you go for good ol' Texan barbecue.
About Bubba's Food Co.
If you've lived in Shanghai long enough, you've probably heard of Bubba's or its founder Ken Walker. The two are synonymous. Ken has been running Bubba's since 2006, serving up Texas barbecue, Tex-Mex and Southern comfort food.
Ken has been championing real barbecue in Shanghai, and his latest incarnation of Bubba's does just that. And it's all made possible with a couple of self-designed smokers. Two of these heavy-duty tankards stand guard at the entrance, while the third sits by the kitchen.
Order Up! What To Eat
The fine-tuning of Bubba's barbecue over the last six months has yielded some really tasty stuff. The ribs, which were good before, are now excellent. The house-cased sausages are the stuff of dreams, and the brisket, in all its glory, is succulent.
Here's what you should order: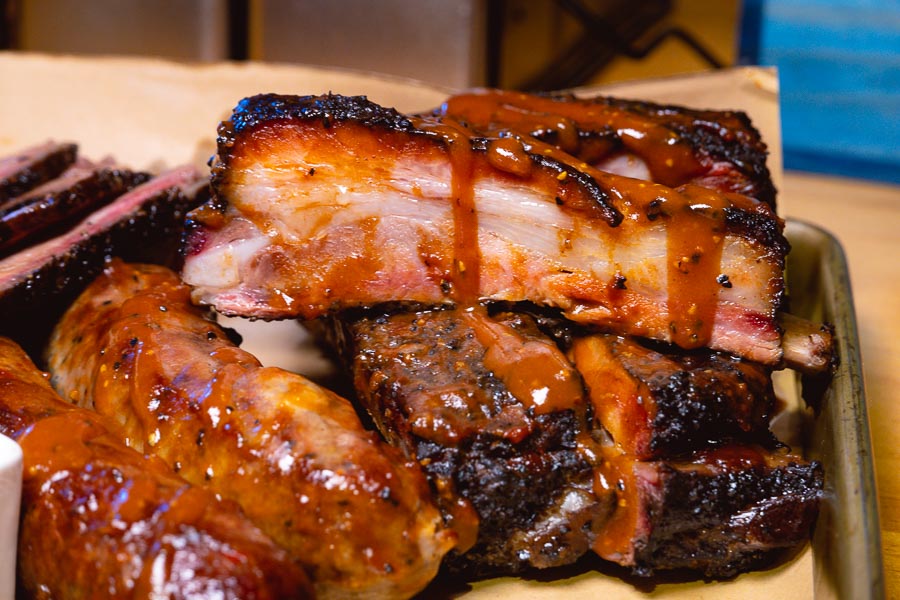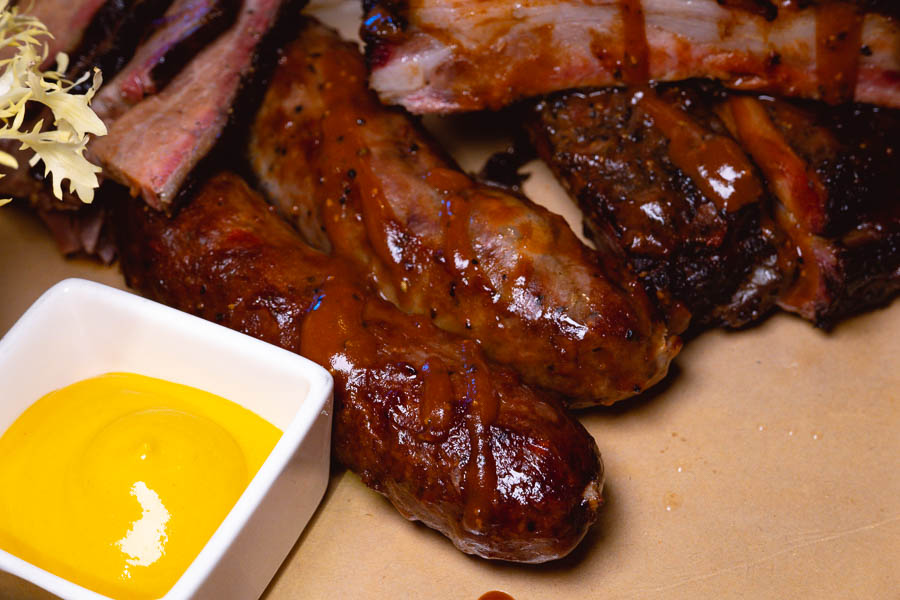 Drinks situation: beers from ¥35 (happy hour from ¥25), wines by the glass from ¥45, cocktails from ¥55. Happy hour is Monday to Friday from 5-8pm.
Texans swear by Bubba's. Having never been to Texas, I can't really compare. But I find it's pretty darn good. Haven't had good barbecue before? Pop your cherry at Bubba's.
There's also a weekend brunch menu and the venue is dog-friendly.
---
Bubba's Food Co.
Address: Rm 103, Bldg 18, Shankang Li, 808 Shaanxi Bei Lu, near Kangding Lu 陕西北路808号18号楼103室, 近康定路
Tel: 62730283
Hours: 11:30am-11pm, closed on Mondays