Chameleon is cocktail bar and restaurant by Carson Xie and Eddy Yang, two talented mixologists/operators who are among the best in the business.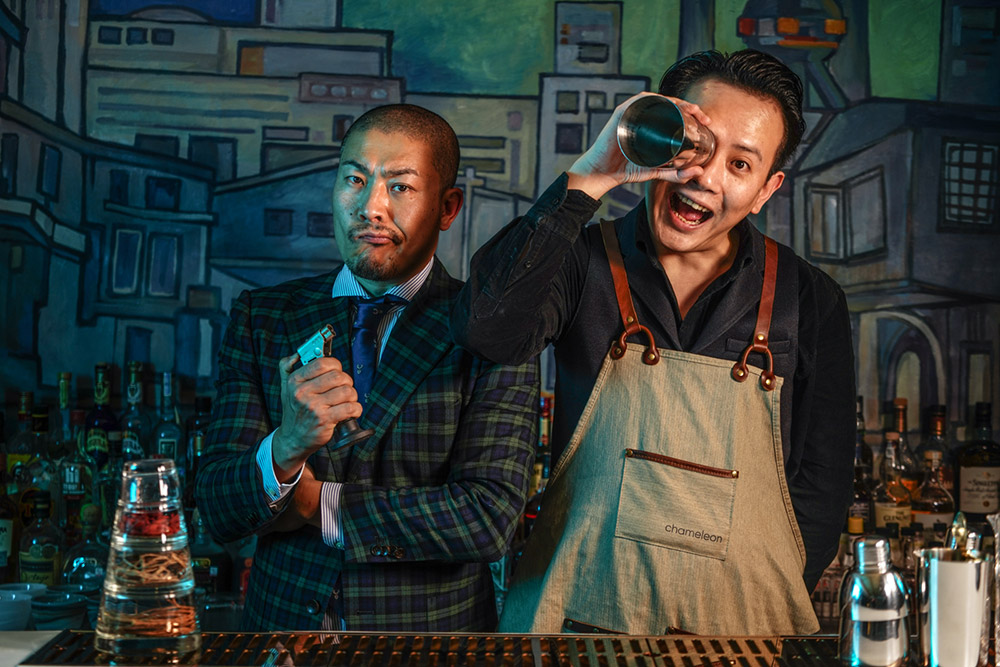 The Space & Concept
The founders wanted the space to feel like a home away from home and have modeled the bar, lounge, and dining room to look and feel like you're in someone's apartment.
Why "Chameleon" you ask? They'll be changing the food and drink concept every six months, inspired by their travels to different countries. They'll be drastically changing the food and drink (and decor) every six months, rotating themes inspired from their travels to Southeast Asia, the Americas, and beyond.
The first stop is China.
Food & Drink at Chameleon
The menus are largely Shanghai-inspired, but also include influences from Jiangnan (bamboo ham soup), Guangzhou (ginger chicken and char siu), and Sichuan (hotpot spices and pickled cabbage), and Yunnan (plateau rose).
Drinks are infallible, obviously, with the two mavens at behind the bar. The menu lists a cornucopia of China-sourced ingredients and infused spirits that peaks the interest of even the most discerning imbibers. Of these include a murraya and coriander seed infused vodka, another with black pepper and xiangsha (a Chinese medicinal pill), corn-smoked whisky, and rye whiskey infused with cumin and bay leaf.
Cocktails range from ¥80-100, wines by the glass start at ¥80, bottles from ¥380.
Food is a mix of East and West. They have a wide selection of cold starters that double as bar snacks, hot starters, main courses, meats and seafood from the charcoal grill, and a late night snack menu. It's all very polished.
In Summary
It's an ambitious and challenging idea, and a playful way to keep things fresh in a city with ever-growing demands for something "new" all the damn time. Food at Chameleon is very tasty, however, it's expensive. Granted, ingredients like foie and lobster do tend to jack up the price.
Favorites dishes: Five spice chicken, foie gras char siu, frog.
Favorite drink: Bloodless Mary.
You're here for the drinks, the amicable ambiance, and the warmth and wit of Eddy and Carson.
---
Chameleon
Address: 5/F, 90 Shaanxi Nan Lu, near Jinxian Lu 陕西南路90号5楼, 近进贤路
Tel: 18221859081
Hours: 6pm-1am