Pass Residence is a natural wine bar and café that serves an Italian-inclined menu of antipasti, pastas, and pizzas.
It's operated by the OHA Group, which runs a multitude of other popular restaurants in Shanghai, including Blackbird, Table Black, and OHA Eatery, as well as bars Dead Poet and Bar No. 3.
There are three sections of Pass Residence: café, wine shop, and dining room. Venue is pet-friendly.
Natural wines are on the uptick, and Pass Residence stocks more than 150 labels of natural wine. Bottles can also be ordered via delivery. They also have a few bocktails. Wines by the glass start at ¥50 for red, ¥48 for white, and espresso for ¥15.
The Food
Despite arriving in Shanghai for two years, OHA Group chef Blake Thornley has been busy. He's known for his Guizhou-Western fusion at OHA Eatery, inventive mash-ups at Blackbird, and recently, his exciting chef tasting menus at Table Black.
The food at Pass Residence instead is akin to that of a humble Italian trattoria. It's easy-going, affordable, and instantly likeable. It's an uncomplicated menu of antipasti, pizzas, and pastas to go with their curated wine selection. Pizzas are personal-sized and pastas aren't very sizable, my guess is that these are meant to be snack-sized sharing portions. Still, very tasty overall.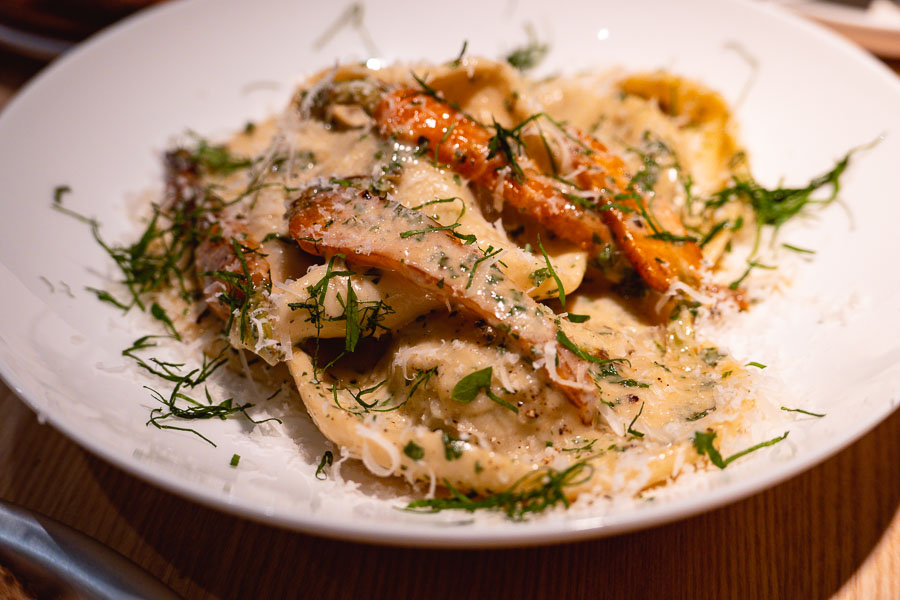 In Summary
Favorites: Marinated vegetables, confit mushrooms, rosemary flatbread, and confit duck pizza
It's a great spot for an alternative workspace during the day, lunch to follow. Evenings are well suited for casual dinners and wine buffs.
---
Pass Residence
Address: 318 Julu Lu, near Maoming Nan Lu 巨鹿路318号, 近茂名南路
Tel: 15300750579
Hours: 10am-midnight, Food: 12-3pm, 5-10pm