J.Boroski is a secluded cocktail bar that does high-caliber bespoke drinks in Jing'an. The entrance-way is hidden and there is no menu.
The Talent
J.Boroski is the creative masterpiece of New Yorker Joseph Boroski, a celebrity bartender, beverage consultant, bar owner, and hospitality trainer. The original J.Boroski opened in Bangkok in 2013 and Hong Kong opened in 2016. Shanghai is the third location.
Heading up Shanghai is Mark Lloyd, an award-winning bartender from Scotland. Mark has four years with J.Boroski in Bangkok, has a degree in chemistry (explains his prowess with mad-science infusions), and has experience as a distiller and bar consultant.
The Space & Mystifying Location
The company line alludes that the address is undisclosed and entry through the hidden doorway is invitation-only. That said, the entrance is on Fumin Lu, a black door that leads up to the second-floor bar.
A long mahogany bar makes its home in the chamber. Affixed on the walls and ceiling are shiny rows of horned beetles, and gleaming on the opposite wall are gigantic spiders encased in glass—all part of the J.Boroski signature look.
There are two private rooms, The Chamber, hidden behind the panel, and The Butterfly Room, towards the end of the bar.
The Drinks and The Process
The bar's calling card is that it does not have a menu, dubbing their bespoke drinks as a "cocktail concierge service," and tailors each drink to the guest's preference. Cocktails start at ¥120 and go to ¥140, higher if you're going for the extra pricy stuff.
You create your own drink. To do so, you can answer a basic Q&A about flavor profile and favorite spirit, or make a frivolous ask like "what a Disney princess would drink," or seek "something to mend a broken heart."
All the drinks are based on standard cocktails. They take those and give them their own J.Boroski twist. The twist lies in their ingredients and house-made infusions, bitters, cordials, liqueurs, shrubs, sodas, and a curated collection of premium—and often hard-to-source—spirits.
Most of the concoctions are made with a zero-waste mindset (from pith to peel) and are limited. So once they're used up they're gone. Similar mixes might crop up, but no two batches are the same. These include bottles of popcorn calvados, avocado stone extract, and banana cachaça, all enough to send cocktail snobs into nerdy fervor.
A request for a "Bloody Mary" begets a bright pink number made with beetroot juice, lemon juice coconut oil vodka (technique: coconut blast), spiced tomato juice, sea salt, and raspberry syrup. An order of gin & tonic presents one made with hard-to-get Bangkok Mango & Sticky Rice Gin, pineapple skin foam, and bitters.
In Summary
It's a fantastic experience for connoisseurs of craft cocktails. The processes are fascinating, the details of which bartender Mark Lloyd will gladly enthrall you with.
In the future, J.Boroski will play host to bartender residencies, inviting top-class talents for takeovers and masterclasses.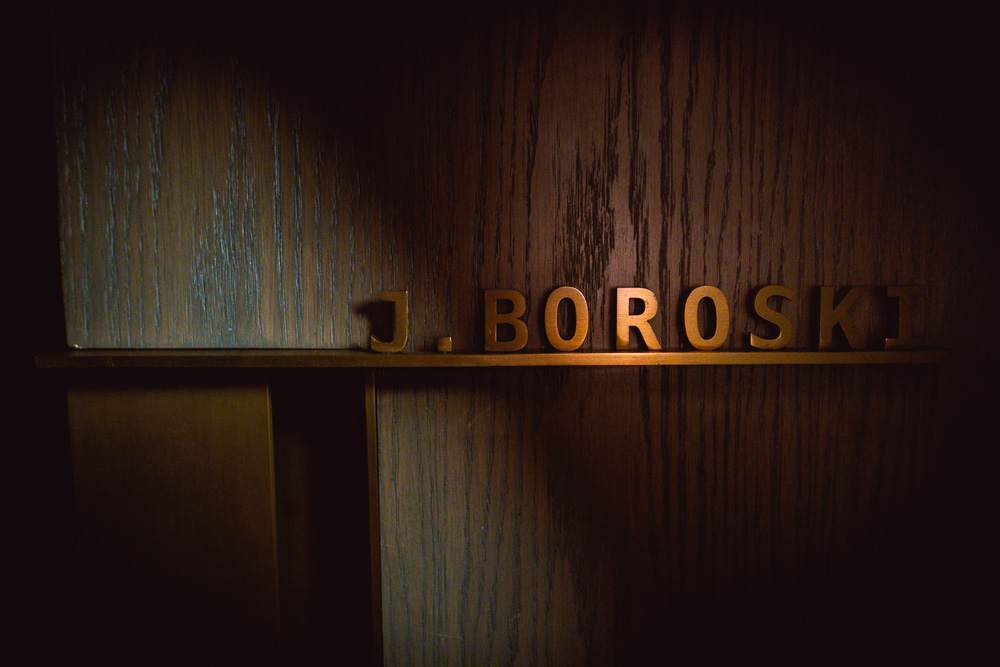 ---
J.Boroski
Address: 179 Fumin Lu, near Julu Lu 富民路179号, 近巨鹿路
Hours: 7pm-late
Inquiries: shanghai@jboroski.com