Xinjiang-native Atina Kuo has been operating Xibo Restaurant & Bar in Shanghai since 2009. Over the years, she's made countless trips to her home region, sourcing local ingredients to feature on the menu. Her work mission: to preserve her Xibonese heritage through food.
---
Shanghai's Food and Beverage Industry Superwomen
In celebration of Women's Day, this series is an ode to the resilient and passionate women in the food and beverage industry.
Featuring eight interviews with chefs, bartenders, owners, and entrepreneurs, these women share how they got their start, challenges they've faced in recent years, their achievements and dreams, and what they're working on now.
It is my greatest honor to have interviewed these exceptional women and to be able to share a small piece of their amazing journey. Cheers to all the women moving and shaking in their industries—you do you, girl!
---
Atina Kuo 郭尔佳·新瑞, Founder of Xibo
From Chabuchaer, Xinjiang, China. Business woman, founder of Xibo Restaurant & Bar, mother of two.
---
Atina Kuo hails from Chabuchaer, a town in northwest Xinjiang. She's Xibonese, an ethnic minority from the region whose ancestors were noted horseback riders from Dongbei. She's been operating Xibo, a smart casual Xinjiang restaurant chain since 2009. There are currently three locations in Shanghai with two more on the way.
Over the years, Atina has made countless journeys to her home region to discover and source ingredients. Dried fruits from Kashgar and Turpan, yellow carrots from Changji, wild bachu mushrooms from the Huyang Forest in Bachu county, desert scallions from the Gobi Desert, and even dried long beans and peppers from her father's family garden in Chabuchaer all have a place on the menu.
Her work mission is to preserve her people's culture, and to share with others the joys of the cuisine.
---
Can you tell me about your background and how you got your start?
Atina: I'm Xibonese from Xinjiang. The Xibo people are an ethnic group with a long history among China's many minorities. Outside of Ili, Xinjiang, you seldom find Xibonese cuisine.
At the time when I decided to start Xibo, Xinjiang restaurants in Shanghai were mostly more traditional in setting. So I though, why not eat authentic, exquisite Xinjiang food in a modern environment?
You've held the Xibo brand for more than 10 years! (Established in 2009.) How has the dining scene in Shanghai changed compared to when you first started?
Atina: Compared to 10 years ago, the Shanghai F&B market is stagnant (repetitive and similar concepts) yet competitive, consumers also know a lot more about food and are accustomed to a certain lifestyle. Therefore, it's important that we take step back once in a while for an introspective look, never stop learning new things, and improve with new ideas, so we can welcome customers with a better self.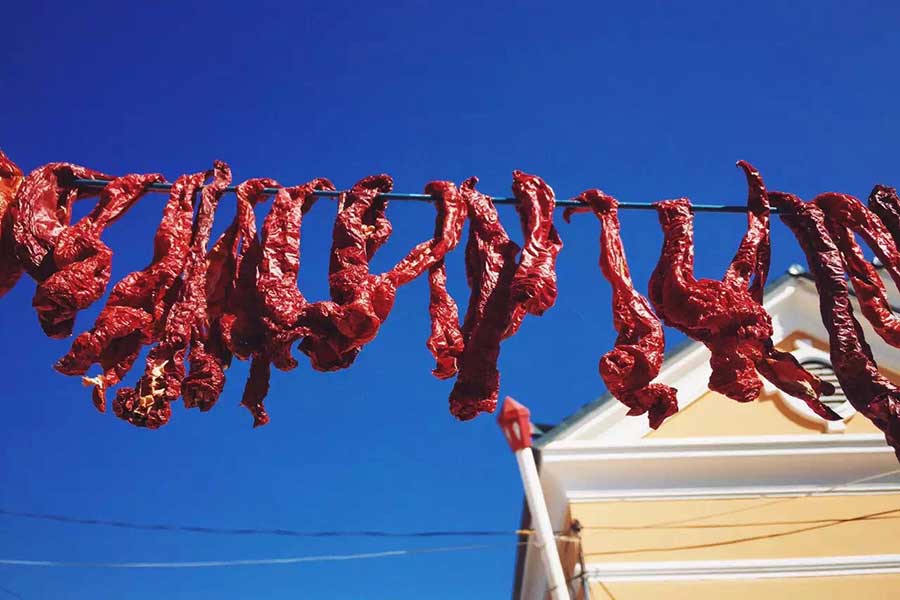 You often travel to Xinjiang to search for new ingredients. Can you tell me more, and what new ingredient you've fallen in love with?
Atina: Every year, I will take the chef team to all parts of Xinjiang to search for local and traditional food, from the streets to restaurants, hunting for ingredients, spices, fruit, drinks, etc. To also study their methods of cooking and preparing dishes, and seeing if we can combine them with our existing dishes and ingredients. It's the best way we can innovate, upgrade, and restore the traditional cuisines of ethnic minorities in Xinjiang.
Recent travel plans have been affected by the pandemic. But we are currently studying the method of Xinjiang tandoor roasted meats and hope to introduce a similar experience to guests at Xibo. Plus, we're working on our own house-made ice creams that use native Xinjiang nuts and fruit and Xibo spices.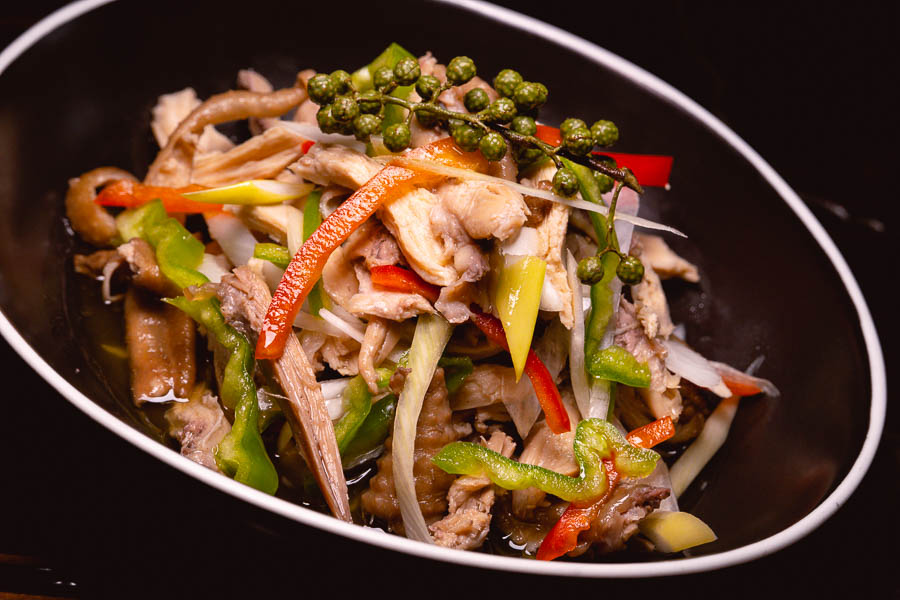 What challenges did you encounter in the last three years? How did you overcome those challenges, and what learnings can you share?
Atina: As a business owner, the things that terrified me the most in the last three years was whether or not I could to open for dine in customers, the forced closure of the restaurant, and that people were not willing to eat out.
Although the reality of the situation is very difficult, we still had an optimistic attitude. We adjusted operation hours, added more options for takeout and delivery, organized group buys, and strengthened our team spirit. Now we're through the most difficult stage, things can only get better.
How do you balance work, life, and family?
Atina: I don't think there is a perfect way to balance all of them, because my work, life, and family are three different parts of me. They are not separated from each other, nor will they interfere with each other. I can devote myself 100% to work, yet still live a refined and elegant lifestyle, and also love my family wholeheartedly.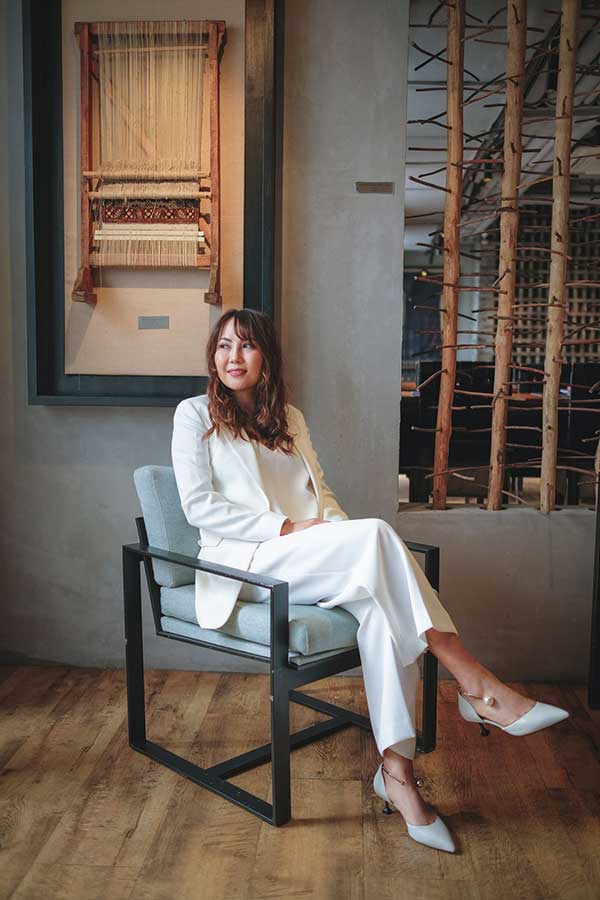 What's the most important message you want to send to women in the workforce?
Atina: Enjoy the work you do, accept that challenges will come, stay optimistic, love yourself, and stay curious.
What would your next dream project be like?
Atina: To create a new concept and brand!
Moving forward in 2023, what do you expect for the market and business? And do you have exciting plans?
Atina: I believe that opportunities and challenges coexist. The market will gradually recover in 2023, and there will be new opportunities for consumers to spend.
In 2023, we will also add two new locations of Xibo, namely at MixC Suzhou Creek and The Ring (a new mall in Xuhui). Each restaurant will have its own unique character. We will share Xinjiang ethnic minority traditions and culture from not only with food but from the overall experience.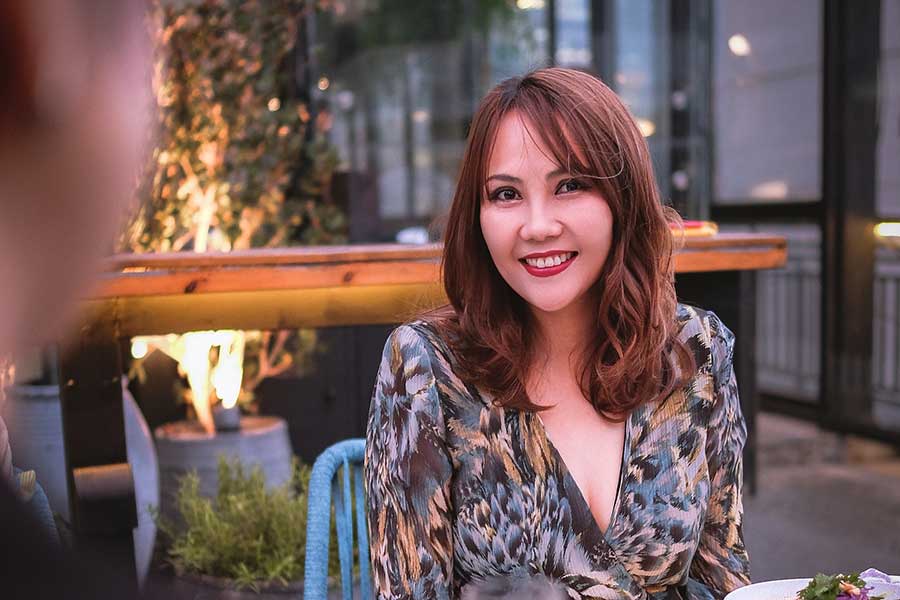 Anything else you'd like to add or say?
Atina: Zha p shan de xi ni emgi Xibo de Tunga lame acaha, Baniha!
[ Xibo dialect: I'm looking forward to meeting you at Xibo, thank you! ]