Kagen is a fiercely loved Japanese teppanyaki restaurant in Shanghai. After an eight-month hiatus, it's back with a swanky new space on Fumin Lu.  
This venue is now closed.
The new location is massive, and the food is still topnotch and at great value. They also have a bar, and are working on a few specialty cocktails.
When the original location of Kagen closed in April 2018 (rent/landlord/government/military, pick one), the people really grieved.
Fans of Kagen were out in full force, expressing their allegiance to the brand by answering every WeChat group query of "what's a good teppanyaki restaurant?" with "Kagen is the best, but it's currently closed, and I hope it opens soon." It was usually followed by a pledge that they'd rush back, chopsticks at the ready, the moment it reopened.
Kagen reopened in December 2018. If you haven't been, you need to.
Reasons why Kagen is fantastic
All-you-can-eat for ¥358 per person, including free-flow sake and beer. What more do you want?
Food is high quality stuff. The beef is from northern China, and it's good enough to order "blue rare".
The space is huge, making it the go-to spot for no-frills, all-inclusive group dinners. The new location seats 90-100 people, the largest table seats 20, or 24 at a squeeze, and sections of the restaurant can be closed off for larger groups or private events.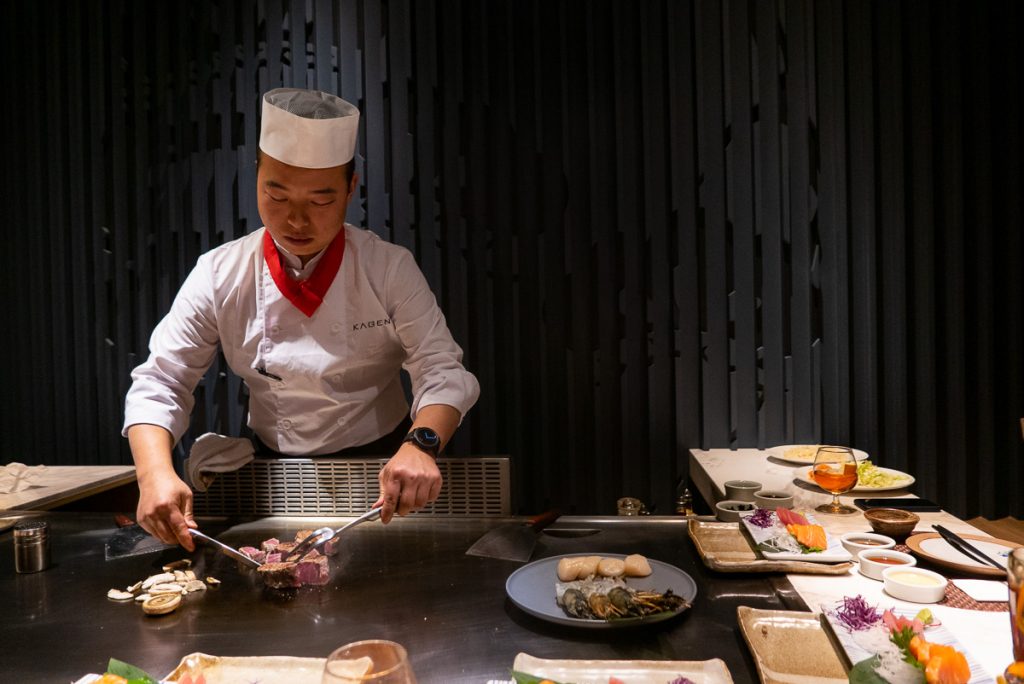 The people who run Kagen really care about offering quality, value, and good service.
Kagen is one of the restaurants under Hatsune, a restaurant group that started with a Californian-Japanese fusion concept of the same name in Beijing in 2001. Today, the group operates multiple locations of Hatsune, including other concepts Hana (fine Japanese), Karaiya (Hunanese), Shinkai (izakaya), and Kagen (teppanyaki) all over China.
Eating at Kagen, what to expect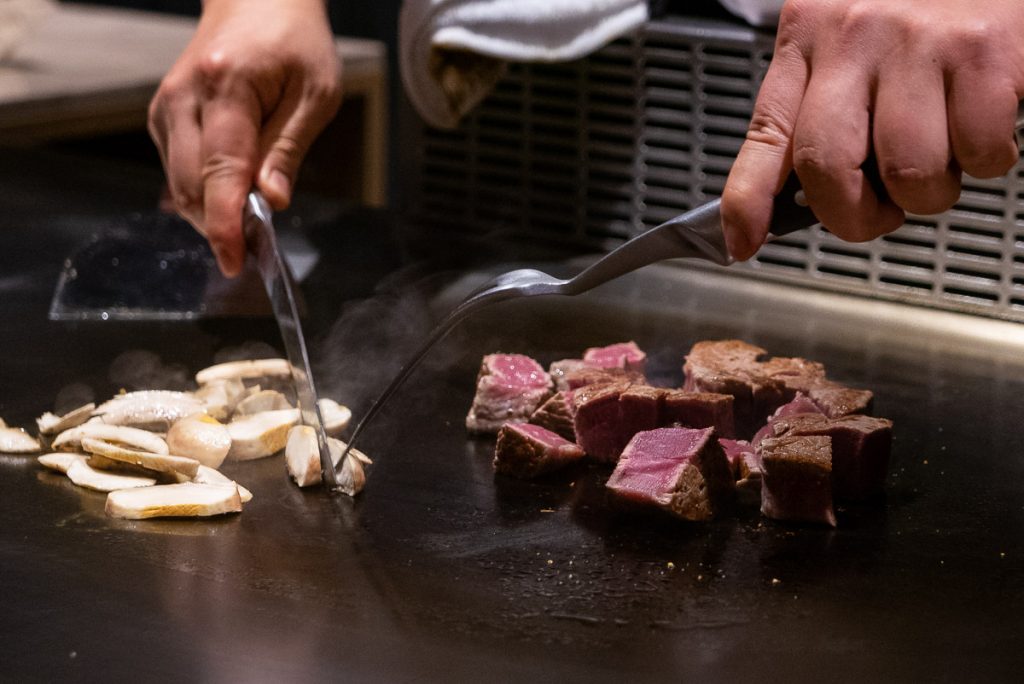 In Summary
I can't emphasize enough: ¥358 all-you-can-eat and drink is a great deal.
They also have other sets, and you can order a la carte, plus, they're also open for lunch.
So bookmark this one for all your group occasions—birthdays, bachelor/ettes, farewells, etc.—and have yourselves a good ol' time.
Kagen
Address: 291 Fumin Lu, by Changle Lu 富民路291号, 近长乐路
Tel: 64333232
Hours: Mon-Sun 11:30am-2pm, 6pm-11pm