Tentekomai is an unpretentious izakaya that has been around since 2009. They've been slinging the same run of the mill izakaya bites for a decade—a formula that seems to have worked, seeing as the restaurant was heaving on a weeknight.
The entrance is located on the third floor of a nondescript building right beside Cha's on Sinan Lu. Inconspicuous is an understatement—it's actually on the second-and-a-half floor of the lane house building. You could have lived in and left Shanghai without ever once stopping in here.
Vibes and ambience to set the scene
In the evening, the cozy restaurant is humming with Japanese regulars. It's warm, heat radiating from bodies tended by cheap beer and sake. The tables are tightly packed, the surfaces littered with bottles, tiny sake cups, and small plates of fried snacks.
It's 6:30pm and there is already a wait for tables. Fortunately, diners make quick work of a drink and a bite. Service is as speedy as the delivery of food. Jovial wait staff taps in your order faster than you can point them out on the sticky laminated menus, and dishes are a quick succession following the drinks.
Let's break down the food
Tiny tasty gyozas
Tentekomai's calling card is their gyozas. An order of Crispy Gyozas (¥15) presents a plate of 12 teeny tiny compact purses wrapped with meat. Actually, there are 10 different variations of the gyoza from cheese-topped to natto filled. Smaller than any I've ever seen, these are great dipped in chili sauce spiked soya sauce. It's a precursor to the medley of fried/deep-fried foods.
Lots of fried stuff
The kinds of fried stuff you get here are made for drinking. Crunchy chicken cartilage, lightly battered chicken, fried beef tongue with grilled leeks, and stir-fried cubed prime beef.
It's good for a proper meal, too, with other stir-fry like pork with kimchi, grilled mackerel, and impressively tender grilled squid paired with a hefty serving of fried udon noodles (¥40).
The omelette with mentaiko is a creamy mess of grated salty cod roe and mayonnaise. It's not even an omelette, more so a wafer-thin piece of fried eggs, but it's actually not bad.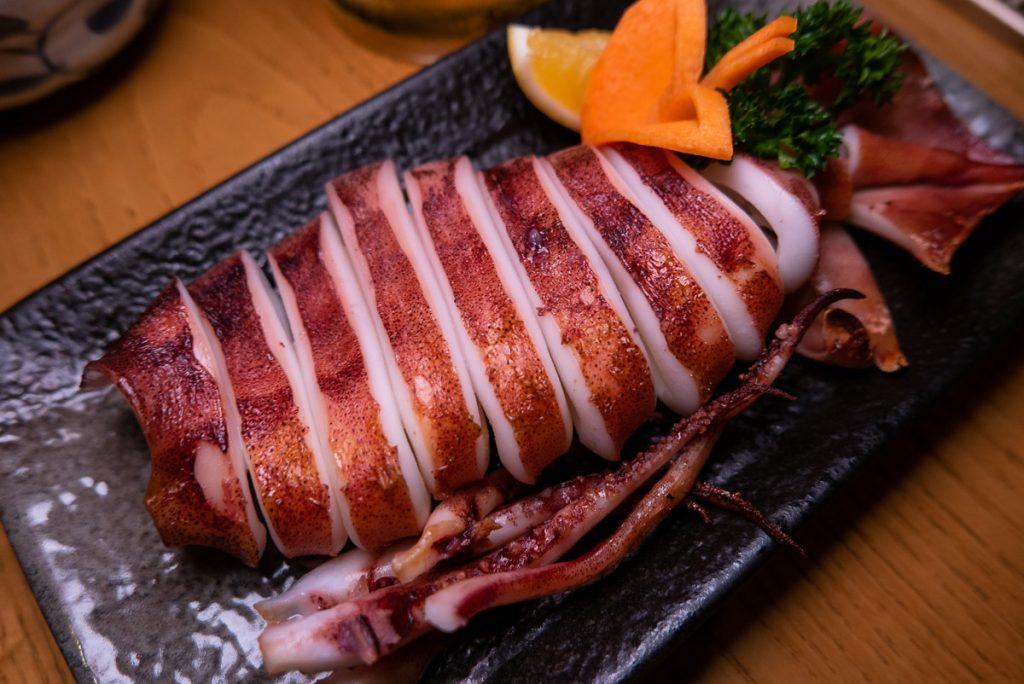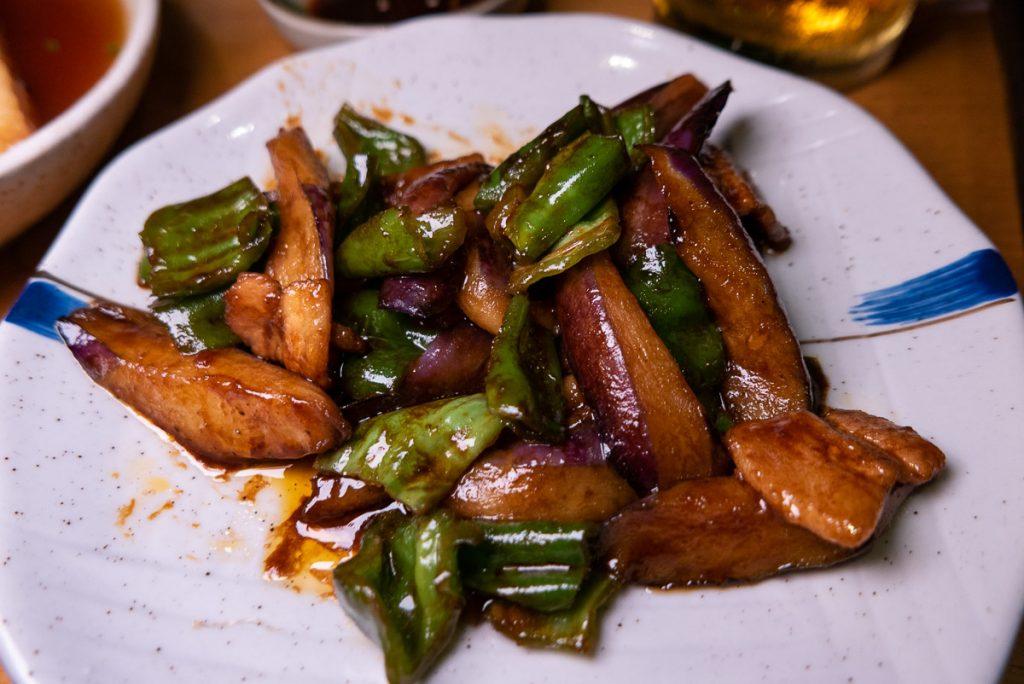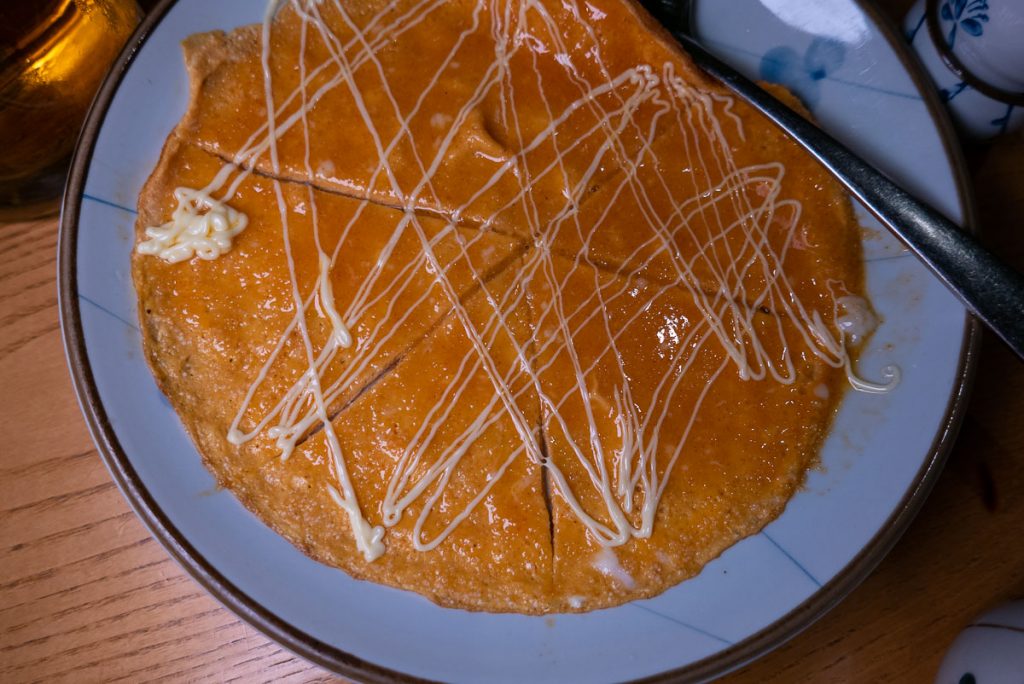 The croquettes are apparently legendary, too. A single ball for ¥15.
They even serve sashimi—the salmon (¥48) sashimi surprisingly thick for the serving.
For drinks, there are plenty to choose from, and for cheap. Draft beers, shoju, soju, and sake, all to go with the equally cheap bevy of food.
Quick check on drink prices: Kirin Draft (¥28) for a large glass, Asahi Super Dry is ¥20 for a bottle, and the cheapest sake is ¥220 for a 720ml bottle.
In Summary
Average check? About ¥200 with drinks.
There used to be more locations of this beloved izakaya, but now it's down to one.
It's not exactly open very late, but with the last order at 11pm, it's a bastion for those seeking refuge and quelling hunger pains at that hour.
Tentekomai is a gem of a restaurant. There are probably hundreds more like it in Shanghai, but this one is on my street, and that's why I like it more.
---
Tentekomai
Address: 3/F, 30 Sinan Lu, near Huaihai Zhong Lu 思南路30号3楼,近淮海中路
Tel: 52280650
Hours: Mon-Fri 5pm-11:30pm, Sat-Sun 11:30am-2:30pm, 5pm-11:30pm