Brunch—the perennial question. Here are three new Shanghai brunches to check out, all of which have extended brunch hours and are pet-friendly venues. Plus, the average check for these brunches are all under ¥150 for food.
---
UP Shanghai
Address: 2/F, 688 Shaanxi Bei Lu, near Kangding Lu 陕西北路688号2楼, 近康定路
Tel: 18317131910
Brunch hours: Sat 12-6pm, Sun 12pm to close
UP Shanghai is a hot new bar/club in Jing'an that does great, affordable drinks. Cocktails start from ¥70. And there's a dedicated DJ from open to close. The terrace opens for brunch, and there's plenty of seating inside. Family-friendly. Pets allowed inside and outside. Elevator access inside the building.
It's a great recovery brunch with plenty of post-party comfort food to help cure your hangover. The brunch menu of eggs, wraps, sandwiches, and carb-on-carb combos is also supplemented by the bar bites menu.
Free-flow: 2 hours for ¥198. Includes spritz, Bloody Mary, and their Espresso Not Martini cocktail. Available throughout brunch time, starts when you order.
---
el Bodegon (Panyu Lu)
Address: 2/F, 326 Panyu Lu, near Fahuazhen Lu番禺路326号2楼, 近法华镇路
Tel: 62260780
Brunch hours: Sat-Sun 11am-4pm
Book this restaurant now!
Update: el Bodegon is no longer running their brunch menu. Instead, all food is 10% off every Saturday and Sunday at Panyu Lu from 11am-4pm.
el Bodegon is a casual Argentinian steakhouse that also serves Peruvian food. They're known for their more than affordable cuts of beef—¥100 for 200g of Argentinian steak—and equally cheap drinks. Panyu Lu is their second location; the other is on Changshu Lu.
They only serve brunch at Panyu Lu, which boasts a spacious covered terrace, perfect for those good weather days, and is also pet-friendly.
The brunch menu is uncomplicated and with plenty of the same trappings el Bodegon is known for: steak, ceviche, and sandwiches. It's a great value brunch. A kids menu is also available.
Chivito Sandwich (¥120) is a favorite. It's thin-cut tenderloin steak (150g), bacon, lettuce, tomato, onions, mozzarella, pickles, and a fried egg in between ciabatta bread. And of course, there's the steak.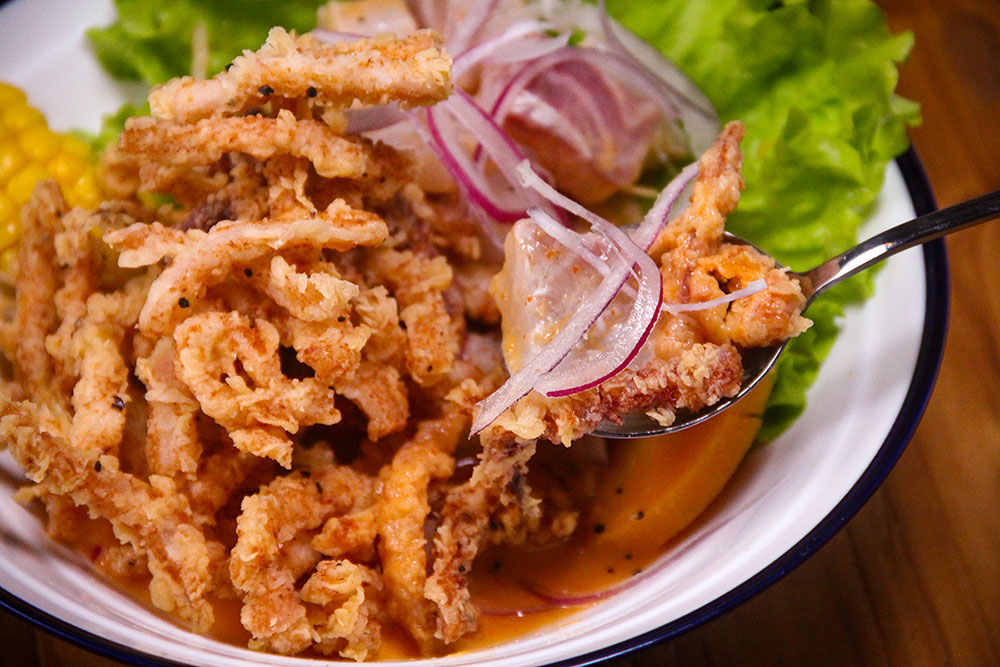 Steaks to choose from include rib eye, striploin, skirt, or rump cuts. It's ¥100 for 200g, ¥150 for 300g, and comes with a salad. Side of fries for ¥25.
Free-flow: ¥150 for 2 hours of unlimited prosecco, house wine, sangria, draft beer, aperol spritz, G&Ts, and filtered coffee. Bottomless filtered coffee is ¥50, also for 2 hours.
---
FED by July
Address: 918 Changle Lu, near Wulumuqi Zhong Lu长乐路918号, 近乌鲁木齐中路
Tel: 62770500
Brunch hours: Daily 10:30am-4:30pm
Book this restaurant now!
FED by July is a casual-ish French-ish restaurant—brunch is casual with a mix of western dishes, but dinner is finer with a French-inclined menu.
The main dining room is in a glasshouse. It's bright and sunny, and shielded from the unpredictable Shanghai weather.
Brunch prices are, in part, really affordable. The food is not mind-blowing, though, the pasta is fantastic. FED serves as an easy-going option for the area. Pet-friendly indoors.
Other items on the menu: steak (¥147), burger (¥77), and soufflé pancakes (¥57).
Oh, and the Bloody Mary (¥67) is fantastic! The bartender knows what he's doing. The tomato base is made from scratch, and it's laden with spices and is suitably peppery. You can taste the heft of the house made base.
FED is great for those who live nearby and want no-frills sustenance while pounding some Bloody Marys.
No free-flow, but happy hour (buy-one-get-one) is from 4-8pm.