This venue has closed. For more restaurants in Shanghai, click here.
Bird is a casual bar and restaurant in Shanghai serving small, sharing plates by newcomer Shanghainese chef Chris Zhu. It's brought to life by Camden Hauge (Egg, Social Supply, Shanghai Supperclub, FEAST food festival), who also runs cocktail bar Bitter next door. (Bird and Bitter just celebrated their one-year anniversary!)
The menu at Bird changes every month, and dishes incorporate local Chinese ingredients—a subtle touch that isn't forced, but visible in almost every dish.
Chef Chris Zhu is a surgeon turned chef who spent seven years in medical school before the traded in his scalpel for a chef's knife. A different kind of surgical precision, if you will.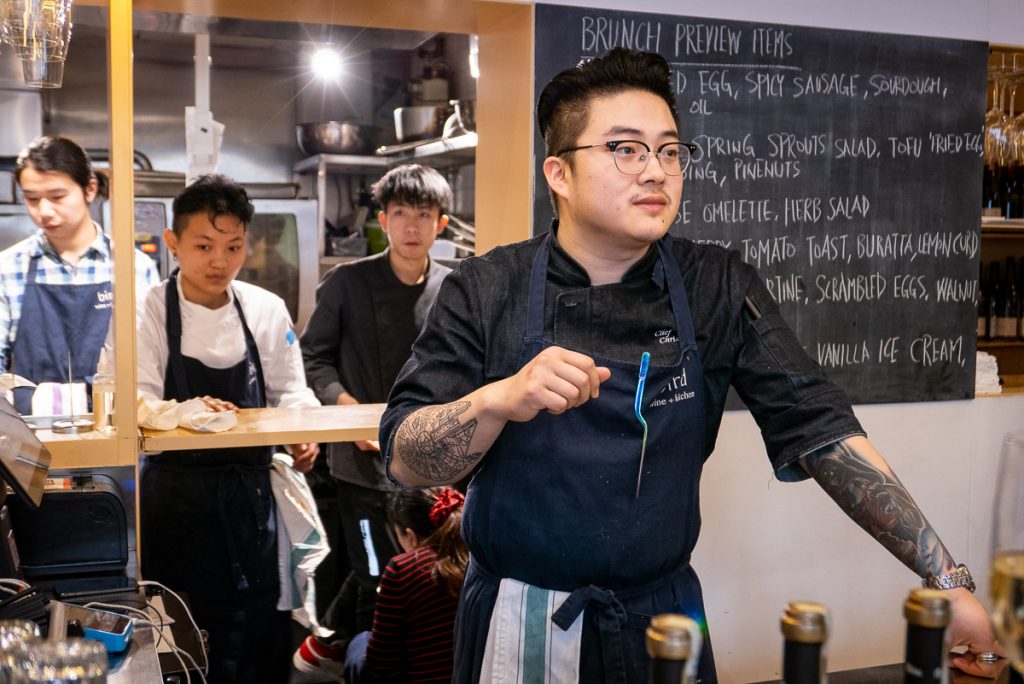 After a crash course at Cordon Bleu, plenty of study and research, Chris is pushing the boundaries with an ever-evolving menu. The turn of dishes every month is a difficult practice. It's a tiring undertaking that pushes creativity, and should be applauded. However, it does create a gap with diners looking to revisit for their favorite dish. Additionally, the school of thought is the more you make one dish, the more ways you'll find to make a better version of it.
Either way, it's ambitious and refreshing. It's part of a new wave of contemporary small plates, specifically ones that integrate Chinese ingredients.
Contrary to what I've had (and heard) before, it seems that the portions and pricing have been adjusted—no long are the dishes bird-sized bites, as seen during the a preview of the brunch menu.
What To Order For Brunch at Bird *NEW*
The brunch is actually available on weekdays, too! Every Wednesday to Sunday.
To start, the sweet potato chips in salted egg yolk (¥38) is an addictive appetizer. The coating of powdery, crumbly egg yolk gives the sweet chips a sharp, salty taste. I'd have these chips in front of the TV any day.
Most interesting is the spinach and bean sprouts salad (¥58). It comes with a fluffy serving of silken tofu, which gives an added dose of creaminess to the soy sauce cured egg yolk. Ponzu dressing makes the perfect match.
For dessert, there's the carrot cake (¥58). It's an artistic ensemble of moist, cubed carrot café, pumpkin granita, vanilla ice cream, honeycomb, and dehydrated carrot chips. It's light yet fulfilling.
There's also The Bird Benedict (¥78), served with botifarra, charred leek, and pumpkin hollandaise, which I didn't get to try, but sounds enticing.
Not on the menu, but will hopefully return
I went to the brunch preview/rehearsal, where taste testing is part of the process.
Unfortunately these dishes did NOT make the cut, but they might reappear on later menus. Sharing photos because, y'know, they're pretty.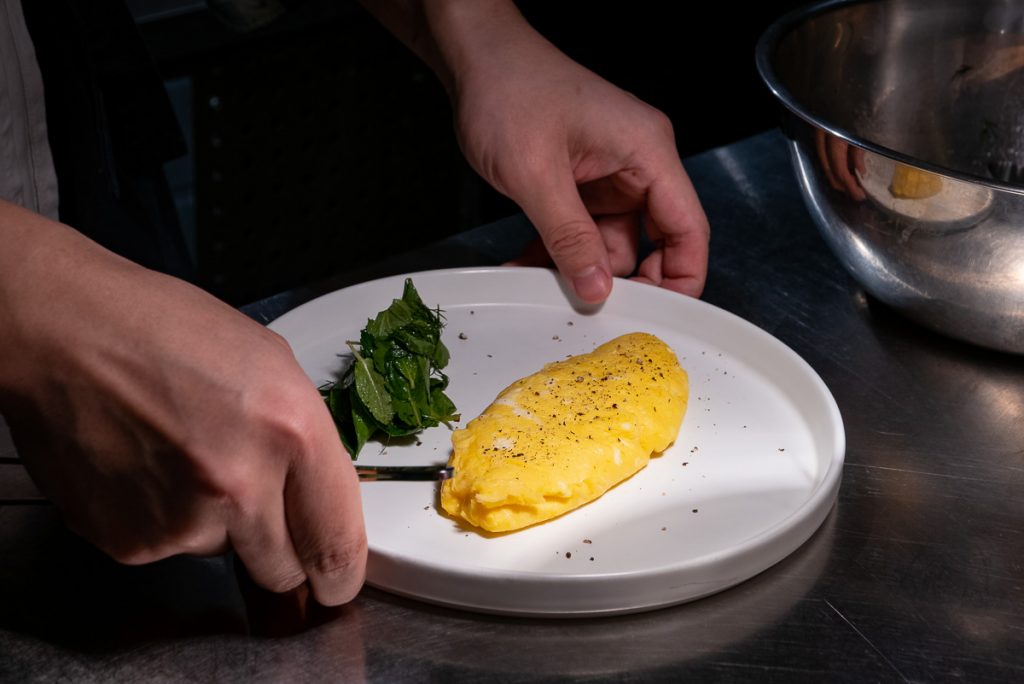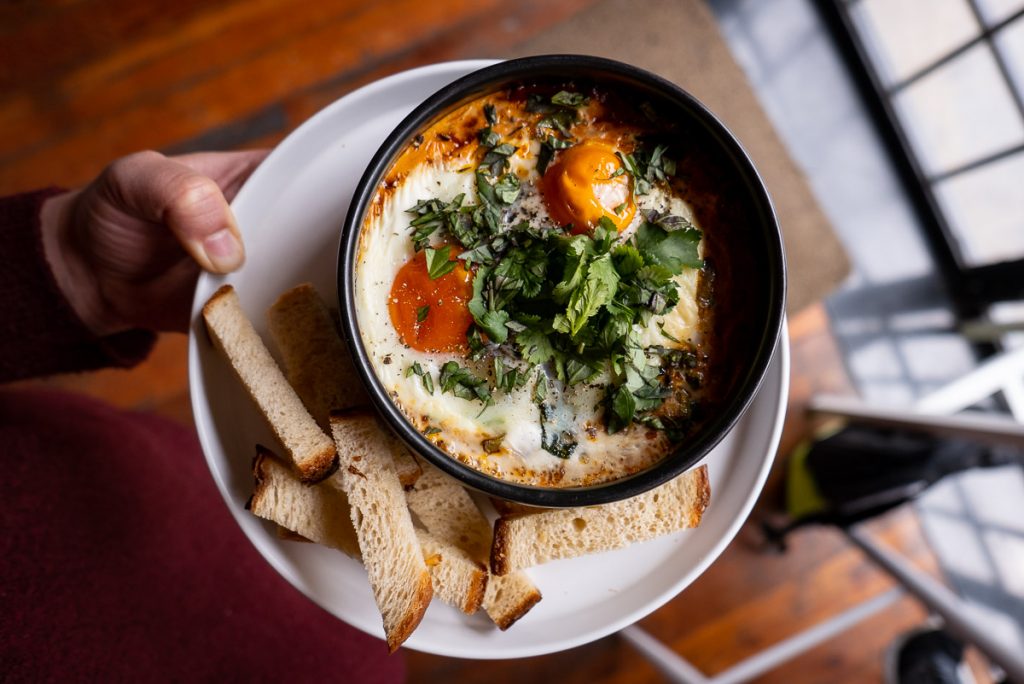 I quite like the Shakshouka, and hope it'll return in the near future.
Bird also has an excellently curated wine list!
---
Bird
Address: 50 Wuyuan Lu, near Changshu Lu五原路50号, 近常熟路
Tel: 13501726412
Hours: Daily 6pm-late, closed Tuesday. Brunch: Wed-Sun 12pm-3pm