High Yaki is a Japanese restaurant in Shanghai that specializes in yakitori, yakiniku, and dry-aged wagyu for the grill. It is fantastic.
This is the rebirth of Nakama, which closed in November 2019. What's different is the space—it's twice as large but still intimate, with a private room and an outdoor terrace. The menu is the same with the exception of an added emphasis on yakitori. It'll also open for brunch in March with a different menu.
Meat in all forms at High Yaki
High Yaki serves top-of-the-line beef, some of which is dry-aged to coax out those deep, nutty flavors buried within the folds of flesh and fat. The Australian M7-M9 cuts are the dry-aged cuts, ranging from 14-45 days.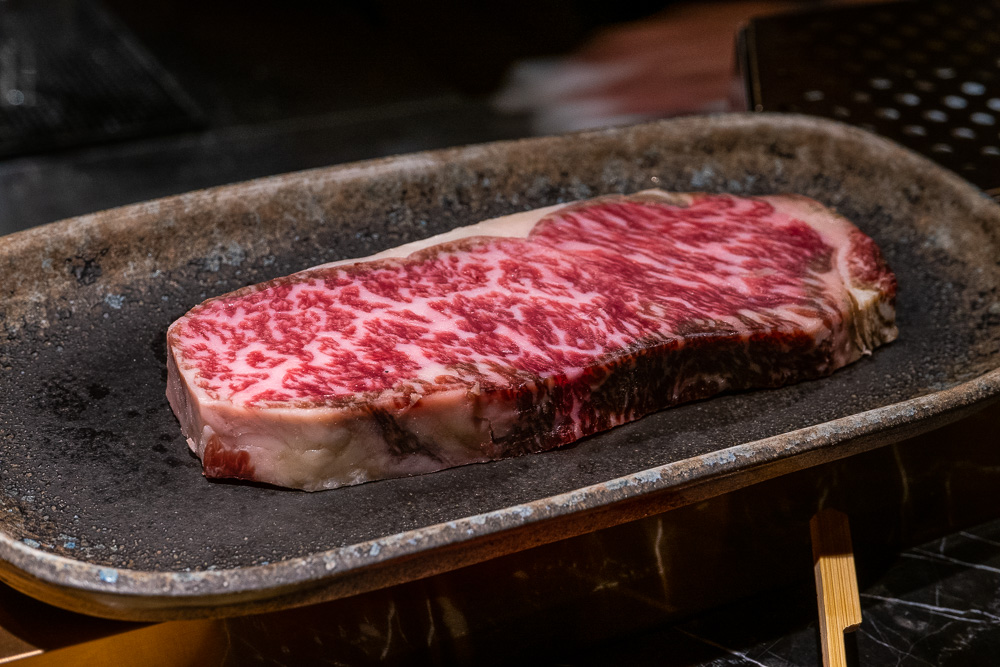 There are a dozen kinds of yakitori on offer, mostly for ¥15 a skewer. These are crowd pleasers of chicken thigh with leek and mentaiko stuffed wings, and to the delight of the acquired palate, there's chicken liver, gizzard, and heart. For the more obscure there's chicken ventricle, too.
In between those, you have cold and hot dishes, rice, shabu shabu, and drink-friendly bar bites. Snacks are ¥78 for three, vegetable dishes are ¥48 for three.
Your average check could be around ¥150-200 if you focus on yakitori and bar bites. If you're feeling indulgent and want a 200g dry-aged M9 Ribeye, that glorious cut will set you back ¥660. But you'll be so caught up in cascades of beef-fueled ecstasy you'll be back before you know it.
They also have torisashi aka chicken sashimi (¥88).
Torisashi is a staple of yakitoris all over Japan, and High Yaki wouldn't be paying tribute if they didn't have this dish. The chicken is sourced from a farm in Chongming Island, it is hormone and antibiotic-free, slaughtered in the morning and arriving at the restaurant before service every day. It tastes like how it looks—the liver has a pronounced iron flavor, and the chicken, well, tastes raw. Squeezing lime and dipping it into the requisite sesame oil doesn't enhance the experience much.
It's the first and the last for me, since it's an acquired taste that I probably won't develop. I'm sure there are fans of this dish out there, and they'd be glad to know it's available in Shanghai.
Drinks: highball (¥45/300ml, ¥60/450ml), shochu from ¥45, umeshu/yuzushu from ¥55, and plenty of sakes and wines to choose from.
In Summary
What makes High Yaki so good?
If there is some kind of surefire formula that makes a restaurant good, it seems that High Yaki has cracked it. The concept is simple: skewers, high quality grilled meat, and a personalized wine and sake menu. The venue is welcoming—you'll feel at home whether you show up in khakis or a suit and tie. Plus there's the entertainment value from the open kitchen and tableside grilling.
From the food to the service and ambience, High Yaki is now my default when looking for a good place to eat.
Must-order: pig nose tendons, whole baby squid, eel, at least one of the dry-aged steaks, chicken liver yakitori, cabbage with beef miso, clams with Sichuan pepper.
---
High Yaki
Address: 481 Jianguo Xi Lu, near Yueyang Lu 建国西路481号, 近岳阳路
Tel: 17701743405
Hours: 6pm-10:30pm