The Shanghai Scoop is a monthly column dedicated to the latest food and drink news happening in Shanghai. Haven't done one of these in a little while! Here's a mishmash of news.
New Developments: Lifestyle Hubs
First off, here are a couple of big developments, new lifestyle hubs and malls.
In Jing'an, Yuyao 55 is a new complex opposite Tacolicious opening Q3 this year. The street facing lots are slated for restaurants and bars.
Around the corner at Haifang Lu and Jiangning Lu will be MOHO, a mixed development home to a mall, office tower and service apartments. And on Xikang Lu and Xinfeng Lu is another complex, across from Zeitgeist. Both are for Q3/Q4 this year.
In Xuhui, we're still waiting on the reopening of Dongping Lu. The old Sasha's villa plus two other spots on the strip are awaiting new entries.
New Projects In The Near Future
Opening in May/June 2021 are three concepts under one roof on Yanping Lu inside the AUNN creative hub, the same complex where Mikkeller is located. The three concepts are Mediterranean grill restaurant Bonica, which will have a martini selection and classic cocktails with a twist; cocktail lounge La Barra, which will have botanical-skewed drinks; and La Mezcaleria, a specialty bar with the largest collection of mezcals in China, imported direct from Mexico. Executive chef Marco Chavez (formerly Polux) is developing the food at all three concepts, and Mark Lloyd (J.Boroski) is consulting on the drinks.
There's more! The group behind J.Boroski China is opening a new rooftop bar on the Bund, near The Nest. It will not be another J.Boroski—something new! The same group also operates Most Izakaya, and they'll be opening a bigger location of the Japanese izakaya soon.
Mikkeller is adding a second location in Xintiandi, taking over the old El Luchador space. The two-story spot will be serving food, which is a welcome addition to the formula. Rumor is they're bringing in a chef from Copenhagen. Opening early April.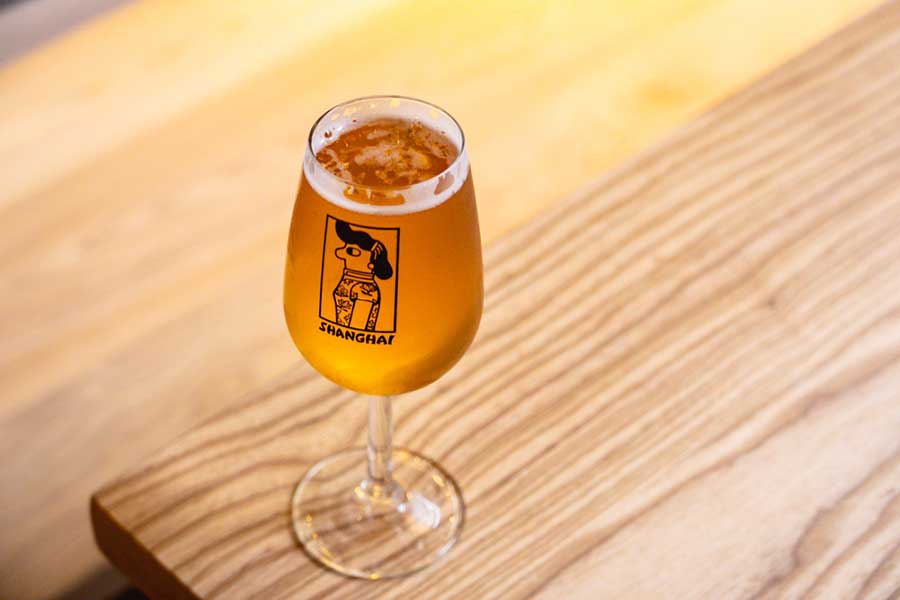 The Hunter Gatherer space on Yanping Lu has been taken over by Sunflour. The hoarding is up, but that's all we've got.
Opening mid-March is Ray's, a wine and cocktail bar on Changle Lu near Fumin Lu. Behind it are a number of seasoned industry folk—Ray Shen (Ray Fine Wines), Hannah Keirl (Spirits Box), Ilya Khokhlov (Botanical Basket) and Julija Hertelendi (Royal Pastry).
The Cheesecake Factory is opening a spot on the third floor of Taikoo Hui, to the delight of many and to the dismay of some. Finally, a restaurant that'll serve you two days worth of calories in a single serving. The hoarding is up but it's not clear when it'll actually open.
The SOiF team, already responsible for the hottest natural wine spot in the city, is working on a new concept. We hear sandwiches? Snack bar? Maybe. More details coming soon.
Now Open
Chef Hardeep Somal (formerly The Bull & Claw) and mixologist Geo Valdivieso (The Broken Dagger) have joined forces to open KLAY, a modern Indian eatery and bar on the corner of Beijing Xi Lu and Shaanxi Bei Lu. If you have never been to a food festival or pop-up featuring Hardeep's Indian food, you've been missing out. You'll want to eat the butter chicken tacos (it's actually served on naan bread), truffle cheese naan and lobster masala. They'll be in soft opening from February 13.
Speaking of Geo, he has just opened a bar called Zodiac in popular weekend destination Shankang Li. Whisky, wine, champagne and cocktails on the menu, along with a "DIY Station." The plan is to have guest bartenders (amateurs included) come in and create limited-time-only cocktails under guidance. An interesting concept that hasn't been done in Shanghai before.
The Oysterlicious Group (Plump Oyster, Osteria) has just opened a second branch of The Plump Oyster on Huaihai Zhong Lu right outside Ambassy Court. Oyster deals galore! The best oyster deal is on Sunday — ¥10 per oyster. The Group is also working on a new French eatery and wine bar, located at Taikang Terrace below the original Plump Oyster. It will have a patio and share the rooftop garden. Opening slated for spring.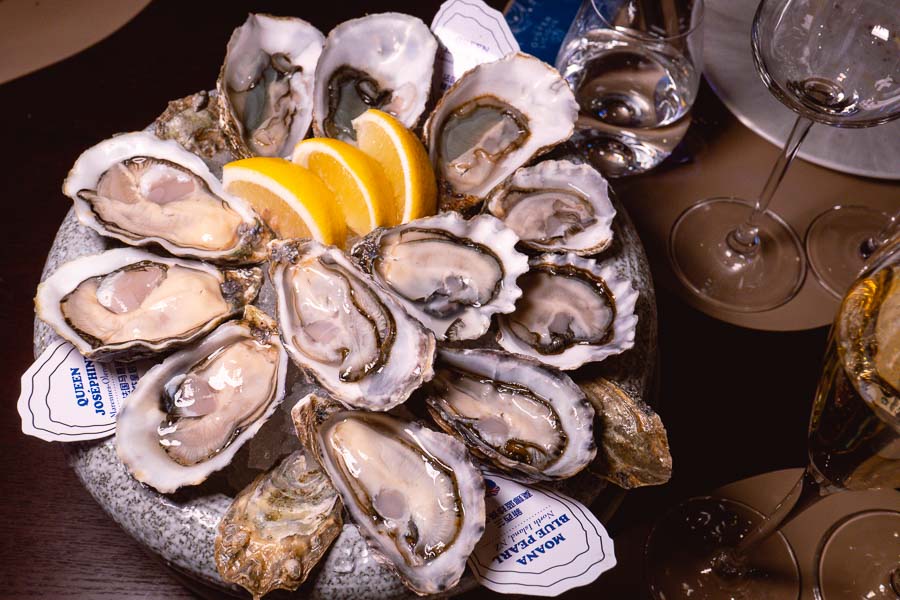 The BIBIMI Group continues its aggressive expansion scheme with two new Bites & Brews in Super Brand Mall and Sinar Mas Plaza (North Bund), plus a new Barbarian in Plaza 66. They also have a new Bandit coming soon in a four-story villa on Julu Lu.
Serial restaurateur Craig Willis has been running "Something" (that's the actual name) on Wukang Lu for a while now, but seems determined to dodge media coverage for a bit longer while things fall into place. The decor has been gushed over by everyone we know who's been, a sort of arching, wrought-iron greenhouse with tons of natural light and a view over one of Shanghai's quieter streets. They also have have a Cantonese restaurant, Mi Mian Hui Xin (米面荟心) in the same building.
Beijing-famous duck restaurant Sheng Yong Xin has opened a branch in Shanghai, bringing very famous and very, very expensive Beijing duck in a gourmet setting to the fifth floor at Five on the Bund.
Sinan Lu loft bar The Antique has changed ownership—originally the place where Daniel An's cocktail bar Tastebuds reopened—and is now a wine and whiskey bar. They're under soft refurb at the moment and will reopen shortly after CNY.
Just opened on the second floor of Wuding Lu near Yanping Lu is La Suite, a plush, royal blue cocktail bar and lounge.
Further west, Alimentari Piccolo has opened on Panyu Lu. It's already rammed.