The Shanghai Scoop is a monthly column dedicated to the latest food and drink news happening in Shanghai. Here is a round-up of the newest restaurants and bars, hotel news, and upcoming projects.
Coming Soon
Costco is opening in Minhang.
Following Arch by Taste Buds, Daniel An is opening a club—Don. It's located above Botanist on Xiangyang Bei Lu, across from All Club.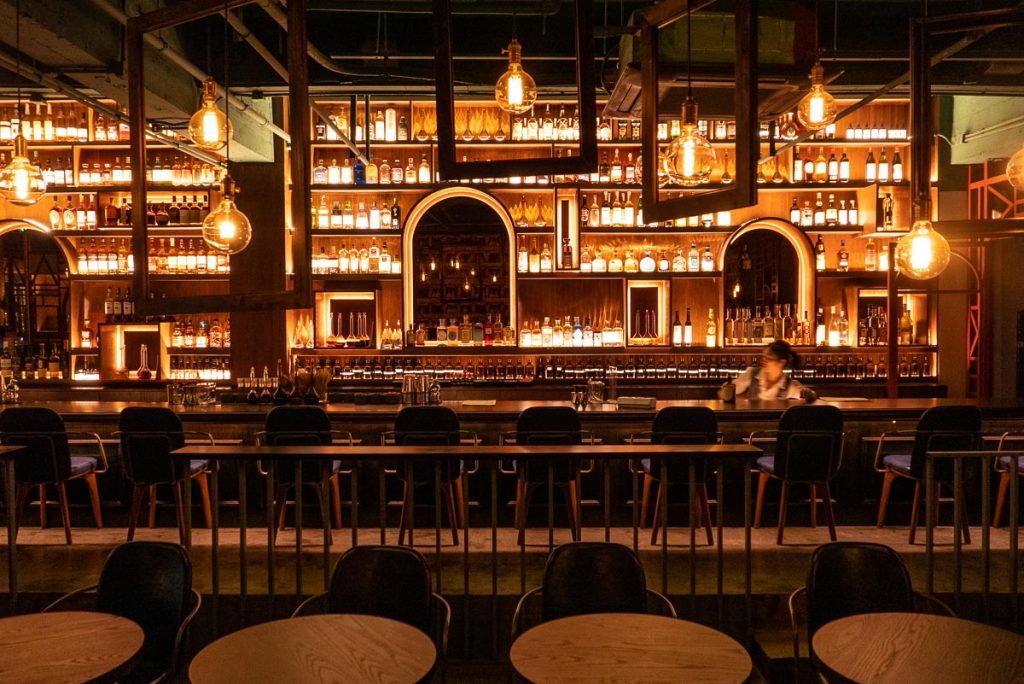 The Tandoor will be reopening this summer following a rebrand and renovation of the space. The Tandoor was Shanghai's first Indian fine dining restaurant when it opened in 1994 and it even won a Bib Gourmand in the 2018 Shanghai Michelin Guide.
Boxing Cat Brewery flagship (the one that's replacing Cobra Lily in Xintiandi) is due to open in July.
Royal Patat. Fries from…Holland? Frying soon in Feng Sheng Li.
Second & Third Locations
Third outpost of Homeslice is coming to Xujiahui, located in Nanyang 1931 mall. (It's also where Tim Horton's is located.)
RAC II is up and running and it's already packed out before lunch in its first week of operations. Offerings are more or less the same as the ever-popular Anfu Lu location, minus dinner dishes. That means crepes, galettes, sandwiches, and specials, along with usual coffees, teas, soft drinks, and a reduced wine list.
Second location of Colca will be in Hongkou, same mall as Wolfgang's Steakhouse.
Second location of Luneurs is also open on Huashan Lu near Wukang Lu. Plus, they're going to be opening an ice cream-only kiosk in IAPM, right beside the cinema. That's due for July.
Tim Horton's on Maoming Lu, right next to Dishuidong. That makes eight Timmy's so far.
Lanna Coffee opened an outpost in Lippo Plaza. Currify is going for rapid expansion, opening locations in BFC and K11.
Kun Thai is opening a second location in More Than Eat this July. They will also be offering delivery.
Now Open
Speaking of More Than Eat, La Mesa is one of the latest additions to the hub of eateries. It's Latin street food, serving up tostadas, arepas, empanadas, Cubanos, and the like.
Austin Hu (Heritage by Madison, Union Trading Co.) and Yao Lu (Union Trading Co.) have opened Birds of Paradise, a modern tiki bar on Yanping Lu, in the old EQ space. Drinks are quirky. Food served is "interpretations of cuisine from Polynesian and Pacific rim cultures," Drink Magazine writes. Chefs Anna Bautista (Highline) and Sean Jorgensen (The Cannery) have lent a helping hand to Austin's menu, which includes Spam katsu sliders, pokes, breakfast, and ice cream.
International retailer ALDI now has two locations in Shanghai, one at the Jing'an Sports Center (ground floor below Cages), and the other at Gumei Life Shopping Plaza near Minhang Sports Park. The openings saw lines out the door.
Hu Hu Tang, Shanghainese for "sizzling hot", is a modern Chinese hot pot restaurant from the people behind Dao Jiang Hu and Ginger. It's located below Dao Jiang Hu on Tai'an Lu. The concept centers around collagen-rich, MSG-free soups made from high-quality ingredients and slow-cooked for hours. Ingredients are sourced from all over China, including chicken from Hainan, pork from Zhejiang, and mushrooms from Yunnan.
Spread The Bagel has joined forces with CinnaSwirl on Yuyuan Lu! You can now get cinnamon buns and bagel sandwiches at the collab store in Jing'an, located right next to Co. Cheese. Both have also launched new sandwiches and ice cream flavors.
The Oysterlicious Group (Botanik *new menu out now*, Plump Oyster, C Pearl, Osteria, Da Yi Hot Pot) has opened a yakitori in the same mall where Homeslice 3.0 is going into. Meats, seafood, and veg cooked over bincho-tan, accompanied with your usual deep-fried late night snack fare. Here's the kicker: open until 3am. They also have a roast goose restaurant a floor below. Golden Goose (鹅九爷) is all about the "luwei", specializing in Chaoshan-style soy stewed goose.
Paris Rouge at Rockbund is now a Cantonese restaurant called Maison Rouge. All the haipai/east-meets-west feels.
What was once Mardi Gras is now Rose Shanghai, serving Shanghainese cuisine. Again, more haipai-ness.
Closures
Food delivery platform Nosh closed. The company, which was founded in 2011, specialized in a variety of sandwiches, salads, and typical Western lunch fare.
Pelikan closed its doors on June 8. The team is working on the latest project—BOR Eatery, located on Anfu Lu above the newly opened Funk & Kale.
Others: Un Caffe Bar.
A bunch of nightclubs are closing temporarily in June to in lieu of raids, SmartShanghai reports. These include Dada, Le Baron, Celia, Ninja, MODU, and Space Plus, with TAXX and M2 limiting admissions and operation hours.