The Shanghai Scoop is a monthly column dedicated to the latest food and drink news happening in Shanghai. Here is a round-up of the newest restaurants and bars, hotel news, and upcoming projects.
Coming Soon
Da Vittorio is confirmed, to be located at BFC.  
Peking Inn. It's a cocktail bar and restaurant that serves traditional Beijing cuisine, namely chunbing or Spring Pancake, and drinks with a Chinese twist. Massive terrace. Located above Café Sambal in Jiashan Market. Opening end May.   
Anfu Lu is getting two new spots—BOR Eatery and an outpost of Funk & Kale.
BOR Eatery will be a chef-driven restaurant led by Pelikan's chef Kasper Pedersen. Key points: open kitchen, serving a mix of Nordic, Scandinavian, Western, and Chinese influenced dishes. Oh, on that note—Pelikan is closing. Date TBD, but essentially whenever BOR has received the green light. For more info about BOR, click here.
Hugo Rodriguez (formerly FUNKA del Sur) will be opening Havana, serving Chino Latino cuisine. That's Asian-Latin fusion cuisine, if it wasn't obvious. Location, opening date TBD.
New club Owner Circle is due to open this summer at uni ELITE (Zhonghai Huanyuhui). That's where Diner and Our Bakery are located. Descriptors: urban, posh, and chic. It'll have more than 600sqm of space and include an outdoor terrace.
People from The Rooster are working on a project called Perch that'll be not too far from Cages on Wuding Lu and Jiangning Lu. It will be different to The Rooster and will have wine, draft cocktails, and small shareable plates, tapas style. Large outdoor area.
Le Salon de Joel Robuchon at iapm.
Daniel An (Taste Buds, Atelier) is opening Arch by Taste Buds, a cocktail bar/Italian restaurant in the old Urban Diner space below UP Shanghai. He's partnered up with Vincenzo Pagliara (formerly ZUK Bar, Sukhothai Shanghai). It'll be an aperitivo bar—cocktails plus experimentation lab with all sorts of fancy drinks equipment. Food will be Italian, namely pastas.
Now Open
Botanik by chef Elijah Holland at Taikang Terrace. It's an impressive undertaking. It's located on a rooftop garden with a fairy tale-like setting of more than 100 species of edible plants, all of which are used in the creation of a 12-course mostly plant-based menu (¥688). It's only open 3 days a week and it's a very unique food experience. Full write up on this shortly.
Italian cafe Circo has opened at Columbia Circle. It's run by the Popolo Group (Alimentari, Gemma, Bar Centrale, Enoterra).
De Refter has moved into Found 158.
More Than Eat has a new entry: La Mesa. It's Mexican food from Shanghai OG Ken Walker (Bubba's). Quesadillas, empanadas, arepas, tacos, burritos, and even chicken wings and Cuban sandwiches.
Relocations
A few places that got the axe from Zhangyuan have found new homes to roost. That includes Logan's Punch, which is taking the old Kaiba space on Wuding Lu, and Tomatito, which is moving into the former T8 space in Hubindao mall, Xintiandi, and will have the rooftop terrace in addition to their balcony. Both to open end June/early July. The circle of life, eh.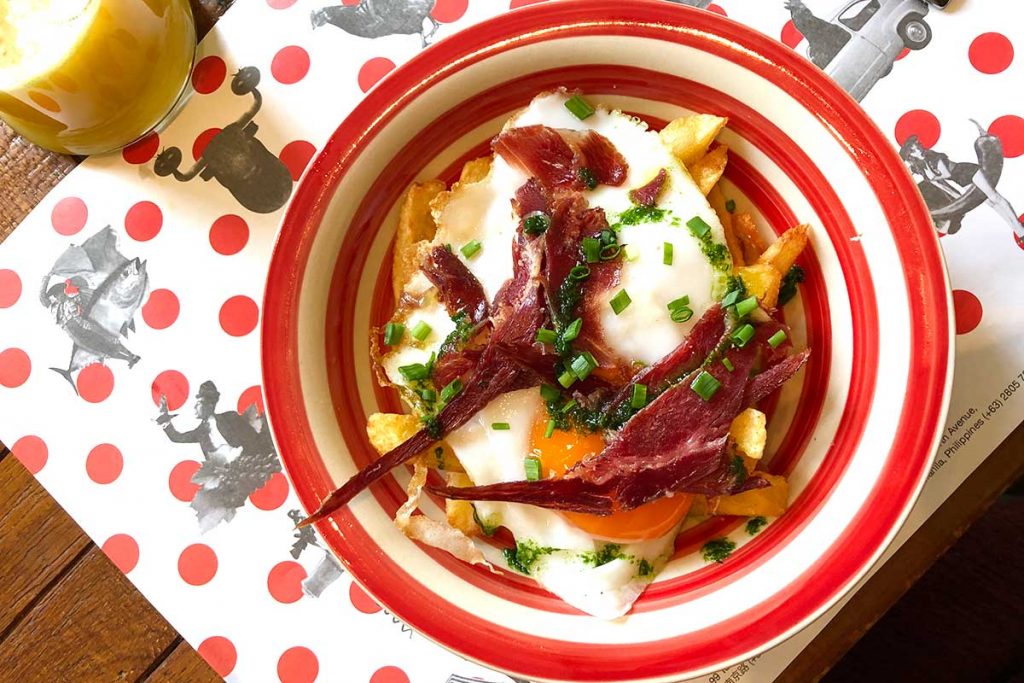 Ole Kitchen right across the way from Zhangyuan at the Wujiang Lu pedestrian triangle has closed, and is moving next to Gelato Dal Cuore on Shaanxi Bei Lu.
Closures
The big one was FIELDS. The online grocer closed after 10 years of operations citing a change in development strategy of Sun Art Retail Group, the investment holding company of FIELDS.
Shook!, the Shanghai outpost of Kuala Lumpur-based restaurant under the YTL Corporation, has closed due to end of lease with Swatch Art Peace Hotel.
10 Corso Como to close in June. SmartShanghai reports that Baker and Spice have snapped up the lease. Additionally, they've confirmed rumors of the shuttering of Zhangyuan phase two—Little Catch and Currify will lose their spots, but are survived by two other locations, surprisingly, both on the same street in Jing'an. Exact closing date of Zhangyuan phase two, TBD.
Big Movie Anfu Lu. Dianping lists Pho Sizzling as closed. Can't get thru the line.
Temporarily closed: Boxing Cat Sinan Mansions. Signs say they're sprucing up and will be back and running in no time. Presumably to evoke the same look and feel as the newly renovated Yongfu Lu branch.
---
Announcement: Congrats to Eva! You've won the ticket giveaway to Street Chefs! A big thank you to all who participated in the giveaway.