PS.Café has just opened in Shanghai. It's an all-day café chain from Singapore serving global cuisine, desserts, coffee, and cocktails in Xintiandi Plaza.
Xintiandi Plaza is a newly refurbished mall on Huaihai Zhong Lu across from K11. You'll find Rye & Co, (from the crew behind The Nest and The Cannery), Karaiya (same people behind Kagen and Haiku/Hatsune), FOMO (soufflé pancakes), and other noteworthy venues there. Expect write-ups of this place until everyone's exhausted their coverage.
What's PS.Café and Why The Hype?
PS.Cafe is very popular in Singapore—they have 8 locations, usually packed, and are known for large portions. It's like the Wagas or BANG of Singapore, except more upscale and way fewer of locations. (That's at least where they want to be positioned, anyhow.)
It got its start in 1999, back when PS was only known as Projectshop, a fashion concept store that housed the first café. A bajillion servngs of their famous truffle shoestring fries and indulgent cakes later, they've become a staple in the city-state.
Shanghai is its first foray outside of its home country.
Here, they offer something for everyone—vegetarian options, Asian vs Western, sharing portions, lunch-appropriate entrees, desserts, cocktails, and coffee.
They are kid-friendly, although without a kid's menu, and have use of the terrace for al fresco.
PS.Café Shanghai Specials – Localized Dishes
When opening away from home, localizing dishes is a necessity.
PS. Café has added the following to their repertoire of dishes for Shanghai, marked on the menu by an "SH" symbol:
Lobster & Shrimp Mac & Cheese (¥158)
Chicken Cacio E Pepe (¥88)
Singaporean Chicken Rice (¥78)
Singapore Chilli Crab and Prawn (¥98)
Samsui Chicken Salad (¥78)
PS. Ginger Sticky Date Pudding (¥48)
The signature PS. Truffle Shoestring Fries (¥68) smells heavenly but tastes a little lackluster. It looks impressive—there are plenty of fries—but doesn't have as much grated parmesan as I'd like and it does not come with dipping sauce. I would have rather no cheese at all and a good remoulade. Pricing is OK for the portion.
The Samsui Chicken Salad, with poached chicken, green bean noodle, and ginger shallot sauce is a little bland, but the noodles are a nice touch. The excessive amount of fried crisp garnish is unnecessary.
The Sticky BBQ Ribs (¥138) comes with vegetable and potato slaw, plus extra chipotle hot sauce for a dab of funkiness. Again, it's OK, but nothing mind blowing.
Most disappointing is the Lobster & Shrimp Mac and Cheese. Scooping into the pot reveals a watery cheese rather than a gooey base. The inclusion of broccoli is a bit off-putting—it muddles the dish, and there's already a side salad to supplement your veggie intake.
Here Are Two Dishes You Must Order
Redeeming the entire meal is the Malaysian Crab and Prawn Laksa (¥98). The soup is thick with spices and packs a punch. It would be a waste if you ordered this noodle soup and did not slurp the bowl clean. The prawns are beautifully cooked, and you get bits of feathery soft crab in the soup, too.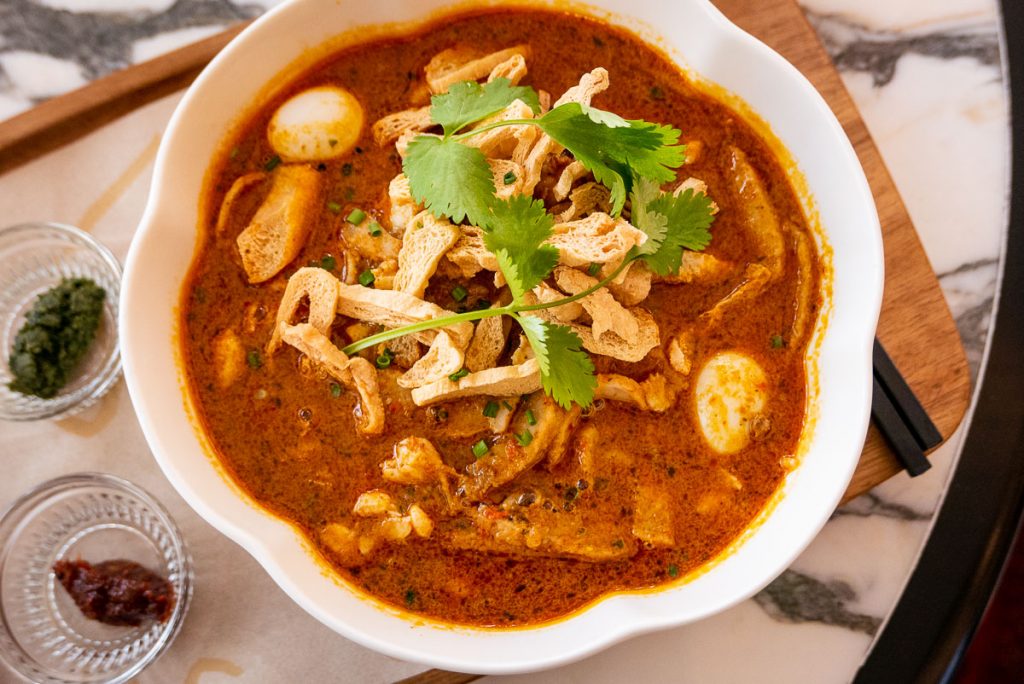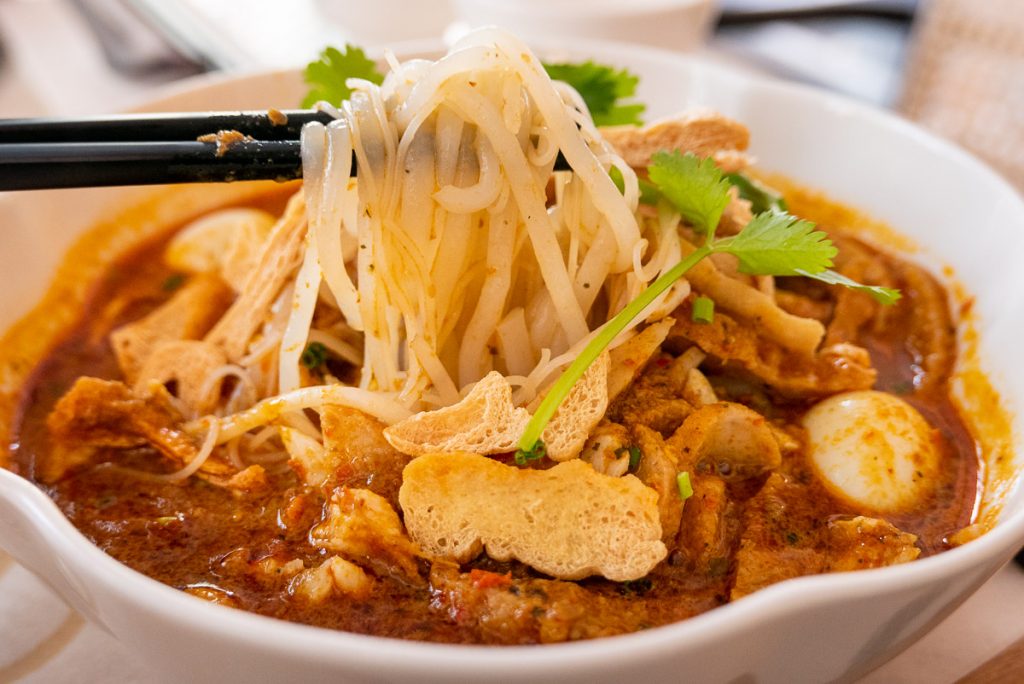 Another must-order is the Double Chocolate Blackout Cake (¥55). It's named thus for a reason. It's a pornographic serving of cake with chocolate syrup and a scoop of vanilla ice cream. It should come with a warning label. I'm not one for dessert, but this moist cake is insanely good.
Oh, and the coffee is good (they serve a chocolaty blend), as are the cocktails (Singapore Sling, ¥88) and the fresh made cold pressed juices (Goody Green, ¥35).
Shanghai Still Loves Cafes, But Cafes in Malls?
They'll love a café anywhere. Day 1 was packed and it's already been labeled as a must-go café by Chinese media, shouting headlines of "Singapore's wanghong café is here."
Would I Return?
I literally went on the first day of opening, and as expected, they'd be fine-tuning their menu over the next three months.
There are much more impressive truffle fries in Shanghai, so I'll stick to those.
But laksa and chocolate cake, not so much. Those two dishes at PS.Cafe are really fantastic. Dessert and coffee are definitely their strong suits.
Would I return? Yes. I'm curious to try the other Singaporean/Malaysian dishes and a slice of that enticing Florida Key Lime Pie.
In case of FOMO, you know what to do.
---
PS.Cafe
Address: No. 3-11, 3/F, Xintiandi Plaza, 333 Huaihai Zhong Lu, near Huangpi Nan Lu 淮海中路333号新天地广场3层3-11室, 近黄陂南路
Tel: 61511321
Hours: 10am-10pm