If you've been in Shanghai all summer and haven't a break, a staycation may just be what you need.
Staycations are easy if you want to a break from routine and don't have time to head out of the city. It can be quite relaxing—lounging by the pool, soaking in a tub, or having the time to finally finish reading that book. But what if you want a fun kinda staycation?
Answer: Stay at W Shanghai and do the Social Retox brunch.
The Room
The cheapest room will be the Cozy Room, which starts at around ¥1,800++ per night before tax, breakfast not included. I stayed in the Spectacular Room—it's pretty darn spacious, plus it comes with a bathtub.
Social Retox Sunday Brunch at W Shanghai
The Social Retox brunch is only available on Sundays from 12:30pm to 3:30pm at The Kitchen Table.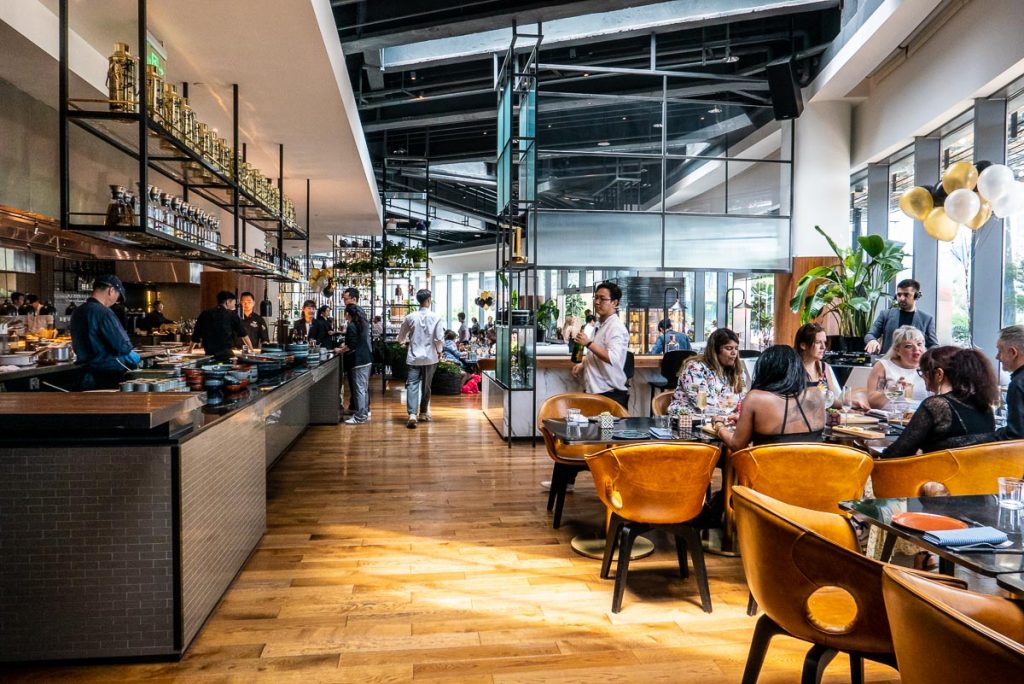 Social Retox is all about cocktail culture. It's the epitome of a boozy brunch with a dedicated gin & tonic station, craft beers, and champagne in the package. You're offered a welcome drink even before you sit down.
But if you're not into drinks, you can opt for just the food, which is generous, selected, and of high quality.
The food is made for sharing, and starts off with a selection of cured meats and dips, followed by a platter of raw seafood. You get to choose one main course from five options (beef, lamb, pork, seafood, vegetarian) and finish off with a buffet of sweets and cheese.
Social Retox Packages:
Keep It Fun (¥398) – Food only
Soak It In (¥498) – Food plus unlimited cocktails, bubbles, wine, and beer
Live It Up (¥688) – All of the above plus free-flow Veuve Clicquot champagne
Dinner at YEN
If you haven't out partied yourself by the time dinner hits, check out YEN, the hotel's Chinese restaurant. YEN serves Cantonese cuisine with a couple of Shanghainese dishes in the mix for the local market.
It's a premium restaurant—expect to pay upwards of ¥600 per person. Here's what you can expect:
Or you can adjourn to the WET Bar for more drinks and the nighttime view.
Things To Bring With You
A book. Now reading Charles Bukowski's "Women".
Bathing suit. W Shanghai is known for their pools (both indoor and outdoor) and expansive decks—work on that tan, you won't have much longer until we hit winter.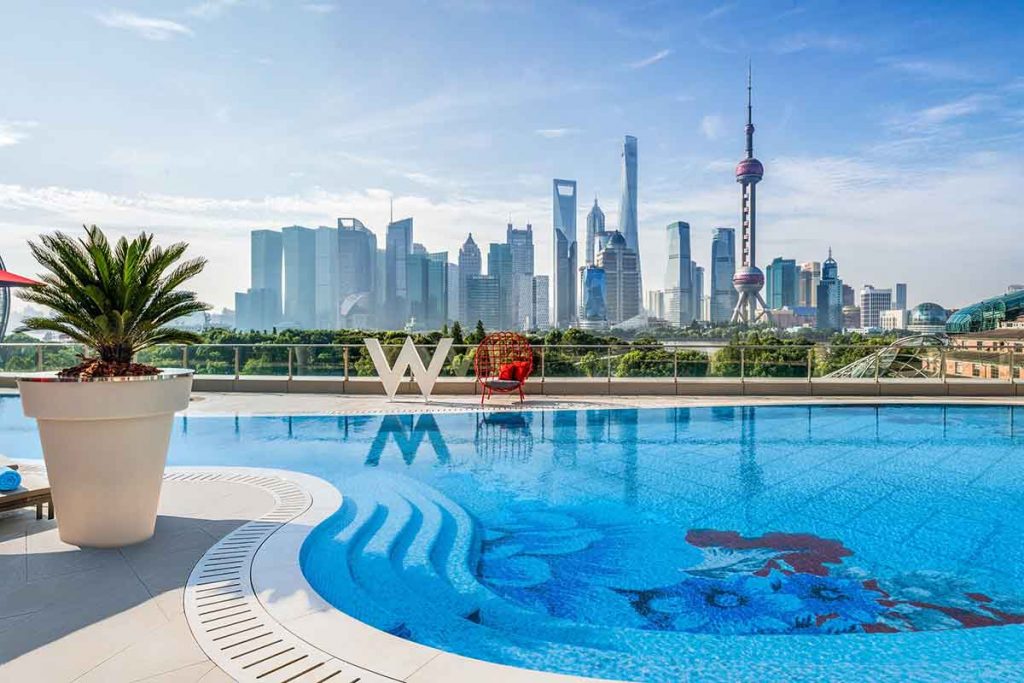 Hotels in Shanghai no longer actively provide disposable, single-use toiletries. That means no throwaway toothbrushes, combs, and razors. They'll supply them if you need it, but go green and bring your own.
Before You Go & How To Book Your Room
Sign up to become a Marriott Bonvoy, if you aren't one already. Why? Discounts, baby.
Members get perks like better rates, breakfast included, points to exchange for more perks, and free rooms in the near future, etc. It's free to sign up, so it won't hurt to do this first.
Promos from now until August 31:
Mega Fun (for families) from ¥2,330++/night, 2 adults and 2 kids, including buffet breakfast, plus vouchers for the spa.
MORE FUN 2GETHER from ¥2,080++/night, 2 adults, including buffet breakfast, 2 signature drinks at WET Bar, plus spa vouchers.
For more details, click here.
---
W Shanghai
Address: 66 Lvshun Lu, near Dongchangzhi Lu 旅顺路66号, 近东长治路
Tel: 22869999