Sponsored by Camus

The Broken Dagger, henceforth TBD, is a speakeasy cocktail bar in Shanghai that throws iconography in with showy drinks and daring personality.
TBD is the brainchild of Geo Valdivieso, an illustrious mixologist and bartender-about-town. He's also the global brand ambassador for Camus cognac and a partner at UP Shanghai.
Speakeasy Cocktail Bar in Shanghai: The Broken Dagger
Located on Xiangyang Lu, passersby might see the graffitied wall and think nothing of it. But behind the façade—a mural of flowers framing the face of a Greek god—is TBD, a cocktail bar chock full of symbolism and duality, inspired by Greek mythology. It's a lot to take in. The customized artwork is impressive.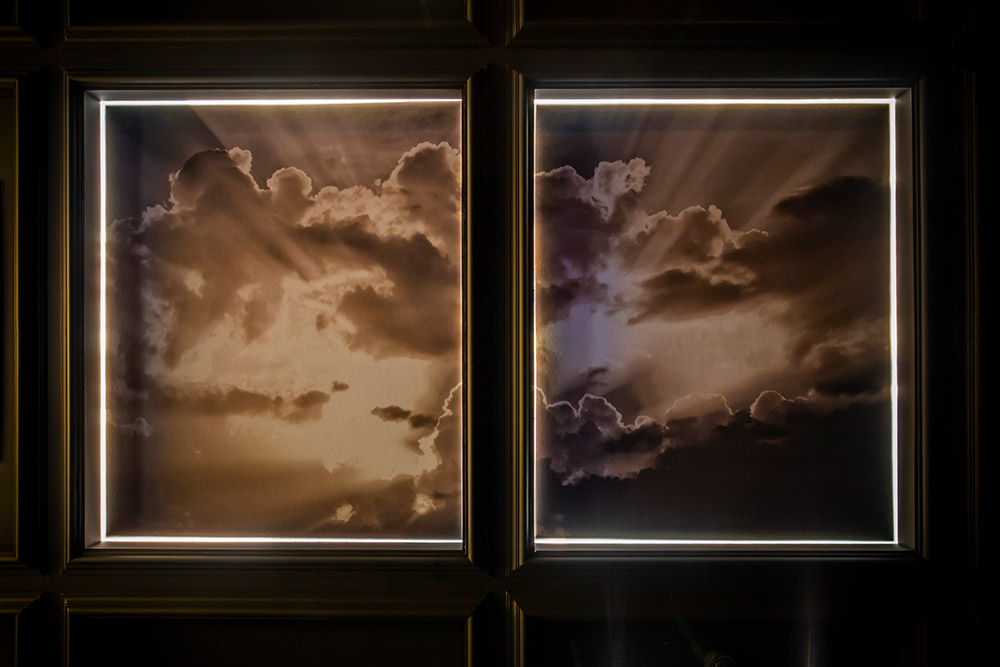 The Drinks: Made To Impress
The cocktails are are very showy concoctions. They're made to impress, both in looks and taste. They don't stock entry-level spirits—the shelves are lined with upmarket to premium stuff; cocktails range from ¥88 to ¥120.
Bachata in Fukuoka is a favorite among the ones I sampled. It's garnished with an envelope of seaweed and cream cheese, which you consume first before following with a sip. The combination tastes like liquid sushi. It's a thick drink that's sour not sweet, and leaves a spicy kick in your chest. I'm all for it.
520 "Sometimes" (¥108) is made with kaffir Absolut, ByeJoe baijiu, raspberry, lime, and simple syrup. It's not as baijiu-y as other baijiu cocktails, as the fragrant kaffir-infused vodka and fruit extracts mask the alcohol's potency. This is dangerously likeable.
God of Gamblers (¥108) is a smoky and sharp drink made with Altos Tequila Olmeca, Derrumbes Mezcal, Grand Marnier, celery bitters, and soda water. It's another savory mix on this list, an attribute from the celery bitters. Jalapeño garnish to cut the intense flavors.
And then, there's this:
How does one gain entry?
In the speakeasy sense, it's the getting in that's the trick. The entrance is camouflaged. There's a doorbell, indicated by a beam of infrared light, which customers press to request entry. A peephole opens, and staff on the inside will grant you passage, or let you know if the bar is at capacity. It's self-described as being "openly exclusive."
Simply put: Call the number below to make your booking.
---
The Broken Dagger
Address: 93-1 Xiangyang Bei Lu, near Xinle Lu 襄阳北路93-1号, 近新乐路
Tel: 13917042097
Hours: Wed-Sun, 7pm-3:30am