UP Shanghai is the city's latest hotspot.
And if you haven't been by, you're suffering from FOMO big time.
What is UP
Shanghai?

UP Shanghai is an anything-goes hybrid bar/club/lounge catering to hip parvenu socialite types, F&B industry heads, and people who want to drink, dance, chill, dance, drink some more, and end the night eating takeaway whilst Mobiking home.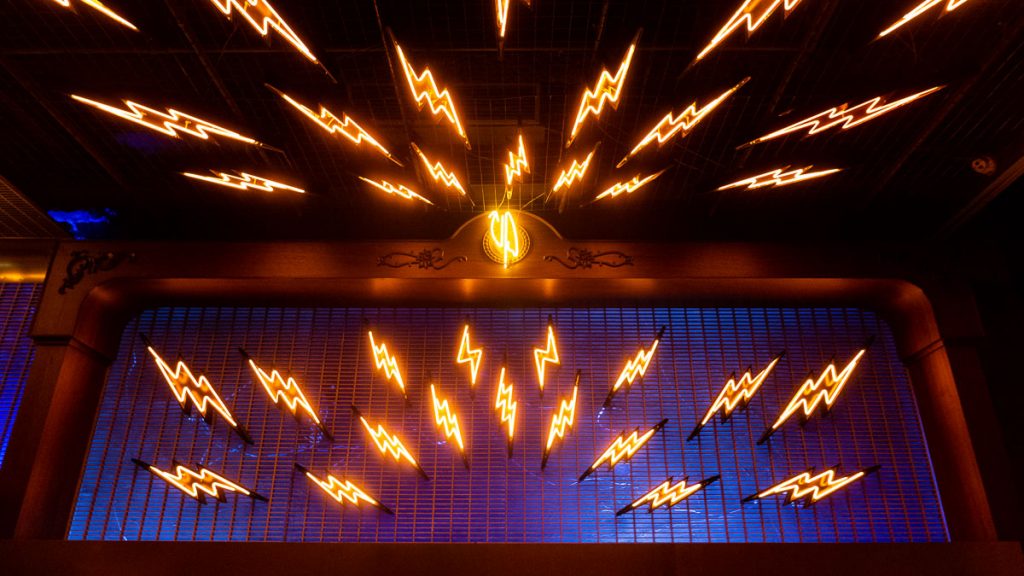 It's a gorgeous space with fantastic drinks that don't break the bank and a short and solid bar food menu. It's run by industry veterans who've been around long enough to have seen some shit, and they're not messing around.

This amalgam bar offers everything except full dinner meals.
It's calling is nightlife—the lounge-like space with booths aplenty, a long traversing bar, a central DJ booth equipped with microphones for emceeing, a legit sound system, and plenty of space to dance about.
There's a small takeout window "The Kitchen" supplying food, and they have an enviable terrace, too. PLus, it's located in Jing'an.
Who is Behind UP?

Credit to Geo Valdivieso and Jackie Dmitriev for crafting the drinks, Victor Doukov on operations, and Carlos Sotomayor for bar bites and brunch. Art direction and conceptual ideas are thanks to Siu-Hung Tang at The Orange Blowfish, and interior design by Max Trullas Moreno,.
Easy-Drinking Cocktails That Don't Break The Bank

There are eight specialty cocktails on the menu, crafted by Jackie and Geo. Three checks: Instagram-friendly, house-made infusions, and tasty.
I can't crush drinks like I do food, so here are the three I tried:
Real Talk (¥70)—pineapple infused Tanqueray gin, Midori, lemon juice, homemade raspberry syrup,br egg white, and activated charcoal for the color. It has bright melon and fruity notes, mainly from the Midori. It's smooth, and like most drinks here, are very easy to drink.
The Candy Crusher (¥90) is funkier. Made with SKYY vodka, house-made Skittles syrup, fresh strawberries, light cream, cranberry juice, and lemon juice, this creamy drink is on the sweet end of the spectrum. Topped off with popping candy.
Espresso Not Martini (¥90) is a twist on the espresso martini. Made with white rum instead of vodka (Chairman's Reserve), the drink is a smooth sipper of espresso, Illy liquor, luscious caramel syrup, and sea salt. Comes with an almond cookie.
Jackie is the main barman, and he'll be the one you'd want to make eyes with for your drinks. He's professional, discreet, and does a very good job.
Tasty, Grown-Up Bar Bites

There are seven bar bites on the menu, available until 2am daily, and nine dishes for Sunday brunch.
Carlos Sotomayor, formerly Executive Chef at now closed Ekeko and elEfante, fashioned the menu. The food is globally influenced, largely inspired by New York's street food and Chinese takeaway. Some of the food even comes served those iconic dabao boxes.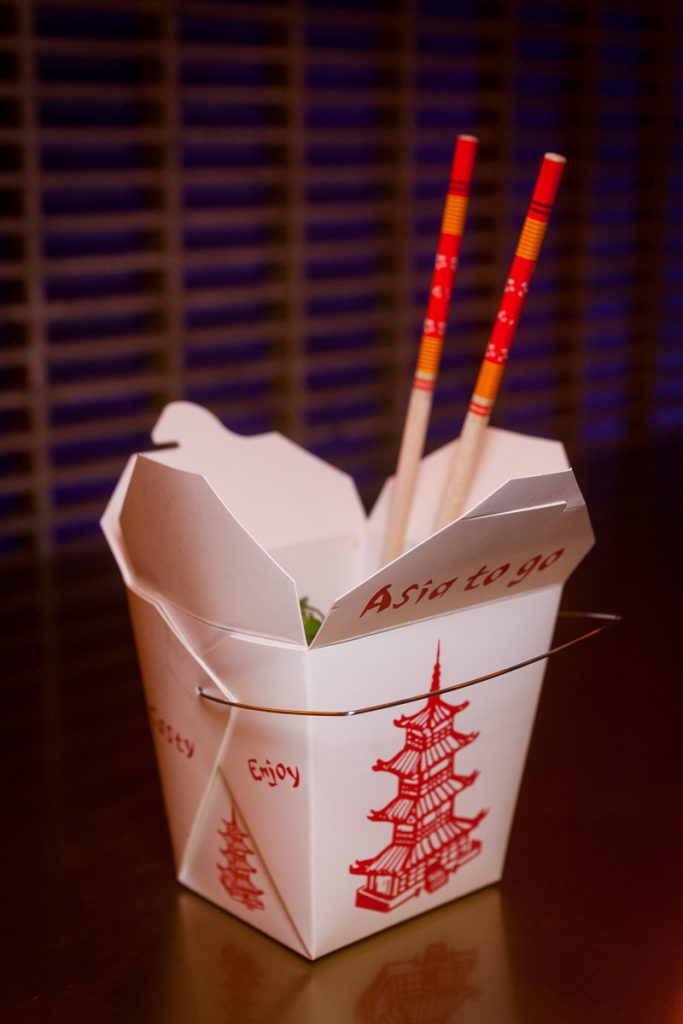 Doesn't it just remind you of Panda Express? University times, living cheap, the munchies… ah, how nostalgic.
Upper East Side Take Away Box (¥68) is my favorite. Chicken karaage, lightly coated in a crispy batter and deep-fried and doused with sticky sweet General Tso's sauce. Fried, saucy, savory chicken to quell a hangover? Yes, please.

Waffle fries! These babies are great for soaking up sauce, and so it makes the perfect fodder for Poutine It Up (¥88)—waffle fries, brisket gravy, and truffle moliterno cheese, evenly layered.
Beef & Bacon Sliders (¥75), four sliders stacked with caramelized onions and held together with Sriracha Mayo. It's standard, and is outperformed by the other bites, in my opinion.
The Italian Job (¥78) flatbread is great for soaking up alcohol. It has a base of arugula pesto and balsamic, topped with salty coppa, pancetta, and provolone.
The Brookyln Calamari (¥62) is one of the fancier items on the menu. I love the spice in these crusty, sweet-sauce coated morsels. The calamari are breaded in spiced flour, and are sprinkled over with dukkah, green onions, coriander, and served with Lao Gan Ma aioli.
The best thing about UP's Tostada (¥98) is the way it's served. Crunchy tortillas are neatly arranged around the platter, while toppings of marinated beef and chicken, black beans, jalapenos, and avocado cream dominate the center. Every chip gets a hefty bit of topping.
What's a late-night menu without fried dumplings? Who Said Gyoza? (¥55) present eight pan-fried prawn and Berkshire pork filled dumplings, served with soy-orange sauce.
This is drunk food made baller. It's not meant to be dinner. Everything is bite-sized, easy to share, and good for takeaway.
Music on Play
It's open format, but influenced by house, retro, hip-hop, and very small hints of Latin. Events will roll through but as they're just starting out, nothing too crazy locked in just yet.
UP is Attitude.
UP is fashion-forward, very New York, urban-chic, and grown-up.

It's very much an industry bar, but depending on the night of the week, it will definitely attract a younger, shameless party-goer sort of crowd.
Despite how hip it looks, it's really unpretentious. It has so much going for it, from the sweet digs to the great food and drink, and the support it is getting from the industry.
I'm not much of a scenester for bars and clubs, but from what I've seen, I already love what UP is doing. I hope they'll continue the good work and become one of the city's mainstays in the years to come.
---
UP Shanghai
Address: 2/F, 688 Shaanxi Bei Lu, near Kangding Lu 陕西北路688号2楼, 近康定路
Tel: 18317131910
Hours: Tue-Thu 6pm-2am, Fri-Sat 6pm-late, Sun 1pm-midnight, closed Monday. Brunch on Sunday, 1pm-6pm.