Tucked away on the sleepy part of Yanping Lu in Jing'an is Ronglek, a humble Yunnan restaurant specializes in dishes from Shangri-La and Xishuangbanna.
It just opened! And the food is excellent and affordable. Plus there's also a 20% off for Nomfluence readers! (Keep scrolling.)
About Ronglek
The Ronglek name has actually been around for a while—I first visited their now-closed original location on Pingwu Lu in 2017. In addition to the new Jing'an location, they also have another branch in Hongkou.
Founder/operator Tashi Chotso hails from Shangri-La, and takes great pride in sourcing fresh mushrooms, air-dried yak, goat cheese, and spices, flown in regularly from her home province.
The chef, also from Yunnan, churns out a multitude of dishes heaving with a kaleidoscope of dried and fresh chilies, slow-simmered soups, Dai Feast platters, butterflied whole fish, and grilled mushrooms of all kinds.
As for the restaurant itself, the space isn't very big. The main dining room seats about 40 people, and there are two private rooms, one seats up to 10 and the other seats 14 people around round tables.
There's always room for more Yunnanese in Shanghai, especially if it's as affordable as Ronglek. And so, without further ado, here are some a ton of dishes you can get at this cozy restaurant.
Yunnan Food at Ronglek: A Taste of Shangri-La & Xishuangbanna
I went through a lot at Ronglek. So I'm going to break this down into a couple sections. I can attest that (despite having about 1-2 bites each) it was all great and I'm looking forward to returning.
Dai Feast Platter
Classic Yunnan Dishes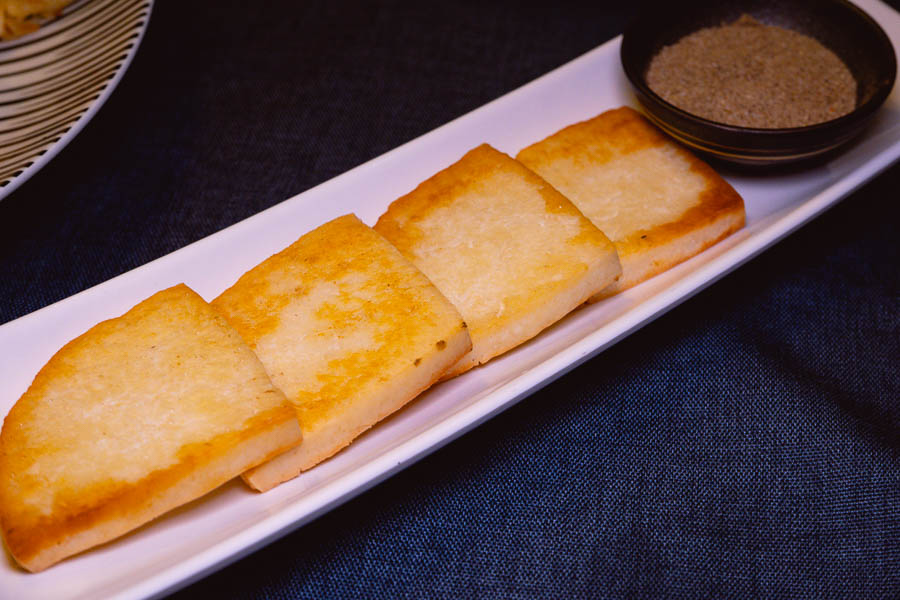 Noodles & Soups
To Drink
Ronglek has beers from Shangri-La Brewery, who use all-natural Tibetan mountain spring water, heirloom Qingker (highland) barley and imported German hops to brew their beer.
There's three from the brewery, Fat Dolma (a strong lager), Tibetan Pale Ale, and Black Yak (like a chocolate stout), all ¥48. They also have Tsingtao, but why drink that when you can have beer from Yunnan.
Other drinks include wines, Yunnan coffee, cocktails, juices and teas.
Favorite dishes: Stir-fried bullfrog, grilled mushrooms, matsutake mushrooms, baojiang tofu, grilled feta (goat) cheese, lemongrass grilled fish, Yunnan rice noodles, highland barley cakes.
---
Nomfluence Readers Deal
Get 20% off (food only) from now until July 31, 2021 when you book via the link below!
---
Ronglek
Jing'an: 443 Yanping Lu, near Changping Lu 延平路443号, 近昌平路
Tel: 19921394992, 15716702251
Hours: 10:30am-10pm
Hongkou: Shanghai Landmark Center, LG1-11, 88 Sichuan Bei Lu, near Tiantong Lu 四川北路路88号星荟中心LG1-11, 近天潼路
Tel: 56511530
Hours: 10:30am-9pm