AnThai is a tiny Thai restaurant with a speakeasy bar located near Xintiandi. It opened late last year, and is operated by Korean bartender Bee.
The food is simple and tasty enough, and portions ample. I think the vibe and space is the bigger draw, which attracts a buzzing young and hip crowd. It's definitely an interesting destination for a low-key date night, followed by drinks at the bar.
As for the bar, it's through the door at the end of the dining room.
Cocktails start at ¥118, made with house infusions. They're served bespoke, tailored to preference within reason. Infusions rotate regularly based on availability, seasonality, and the creative whimsy of Bee.
The two drinks I tried leaned sweet-sour and came across a bit one-dimensional, which was a pity. But a sampler of the "pea" cocktail, which was earthy and grassy, was rather nice.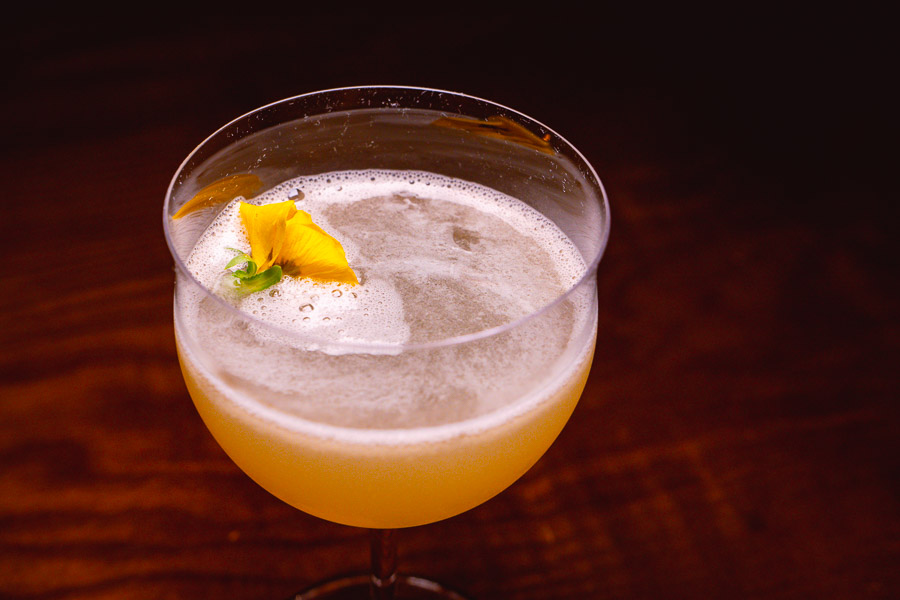 Other cocktails on the night included ones made with passion fruit, yuzu, rose, and cucumber.
In summary, the cocktails aren't great and they won't blow your mind. I just did not get a quality drink for the price, and despite the effort, the drinks were only "OK". For the vibe of the restaurant and the gimmicky experience of a speakeasy, it's still a good date night option as something outside of the box.
---
AnThai
Address: 89 Xing'an Lu 兴安路89号
Tel: 18049883318
Hours: Bistro, Tue-Sun, 5pm-midnight; Bar, 7pm-2am; closed Monday