Located in K11 is Black Salt, a casual Indian restaurant by the group behind Lotus Land and Currify, two long-standing Indian restaurants in Shanghai.
The Location
The space is simple enough; open plan that's accommodating for groups. It's casual mall dining.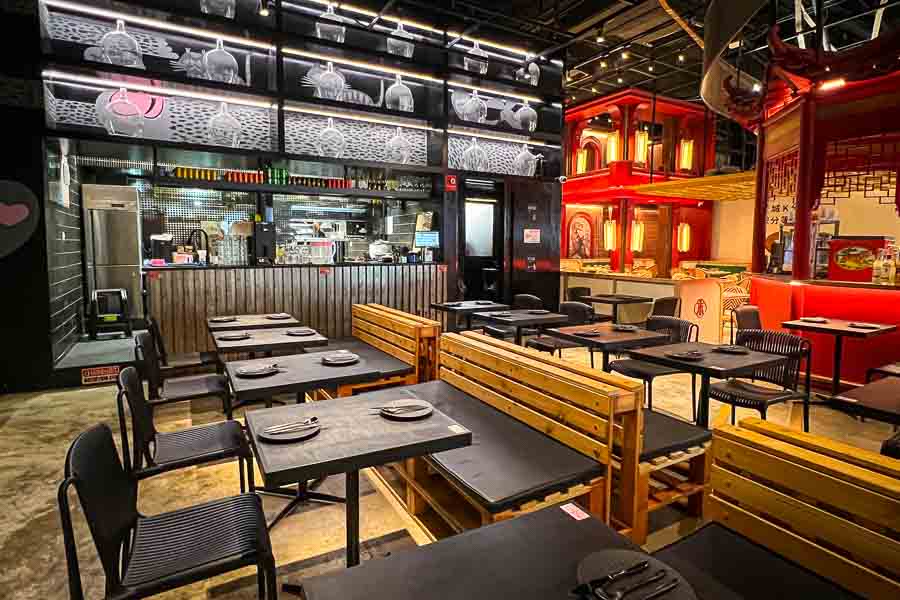 However, the dining experience isn't great due to the lack of air circulation and air-conditioning. Late summertime proved quite stuffy, and hopefully mall management can fix that stat.
Note: there is a lunchtime rush.
The Food
Food-wise, it's slightly different and more upmarket than the dishes available at the other affiliate restaurants. A couple dishes like the curries do seem familiar, and there are a few fusion dishes.
In Summary
Think of it as an upmarket Currify. It's affordably priced and food is overall tasty. Extra points for the variety of sauces that comes served with different dishes.
---
Black Salt
Address: 4/F, K11, 300 Huaihai Zhong Lu 淮海中路300号K11购物艺术中心4楼403B
Tel: 13571690629
Hours: Daily, 11am-9:30pm