Sponsored by THE CUT Concepts

THE CUT Concepts is a group of four restaurants in Shanghai that does high-quality steaks, grilled meats, decadent desserts, and cocktails. They recently got a new chef, Matthew Ona, who has upgraded the food across the board.
Haven't heard of THE CUT? Well, you're about to get a sweet deal to visit. Get 10% off food, and 30% off drinks, including bottles! And get 3 selected cocktails for ¥100! Keep reading.
---
THE CUT Concepts: The Four Venues
There are four brands/locations: THE CUT Steak & Fries and THE CUT Rooftop, located on the 6th and 7th floors of iapm; THE CUT Meatery at One ITC mall, and THE CUT Restaurant & Bar at Times Square, Pudong.
The Rooftop is my favorite venue of the four—it overlooks the treetops of Xiangyang Park, and it's a great spot for sundowners. And the sixth floor restaurant, Steak & Fries, has a great Wednesday deal from 5pm to close—¥198 for 200g of steak from around the world and unlimited fries.
So, ready for some steak? (And some rosé and sandwiches on the terrace?) Here's what you can order at THE CUT, plus some great deals:
THE CUT Steak & Fries
Steakation Wednesdays | Prime Rib-Eye
Unlimited Wedges
Located in iapm, THE CUT Steak & Fries is a steakhouse and grill restaurant that does high-quality affordable steaks. And they have a new Wednesday deal, "Steakation"—four cuts of beef for ¥198 plus unlimited potato wedges.
THE CUT Rooftop
Happy Hour | Bar Bites | ESCAPE 3.0
30% Off Drinks
The Rooftop is more of a lounge, and has more options to facilitate the apero atmosphere like their "little big plates" of food. For drinks, there's specialty cocktails coupled with wine, beer, and spirits. In the early evening, it's a chill rooftop for sundowners and turns into a party vibe with DJs and live performances.
For drinks, The Rooftop has a slew of signature cocktails that are twists on classic apero drinks. These lean on the sweet side, and range from ¥68-88.
But wines are also reasonably priced and start at ¥50 a glass, ¥250 a bottle; spirits start from ¥680 a bottle. So if you want to grab some friends and split a bottle, it's really affordable. And you can go wild with the Nomfluence Readers Deal of 30% off all drinks.
Plus, every Saturday and Sunday from 2pm to late, The Rooftop hosts ESCAPE 3.0—late brunch, seasonal cocktails and live music to take you through the summer. Oh, and Nomfluence readers can enjoy 3 selected cocktails for ¥100 during ESCAPE 3.0!
THE CUT Meatery
Affordable | Applewood Smoked Skewers
Killer Milkshakes
Located in One ITC mall in Xujiahui, THE CUT Meatery is more casual, and certainly more affordable. It's all about the smoked and grilled meats here, with heaving skewers of beef, pork, chicken, and lamb.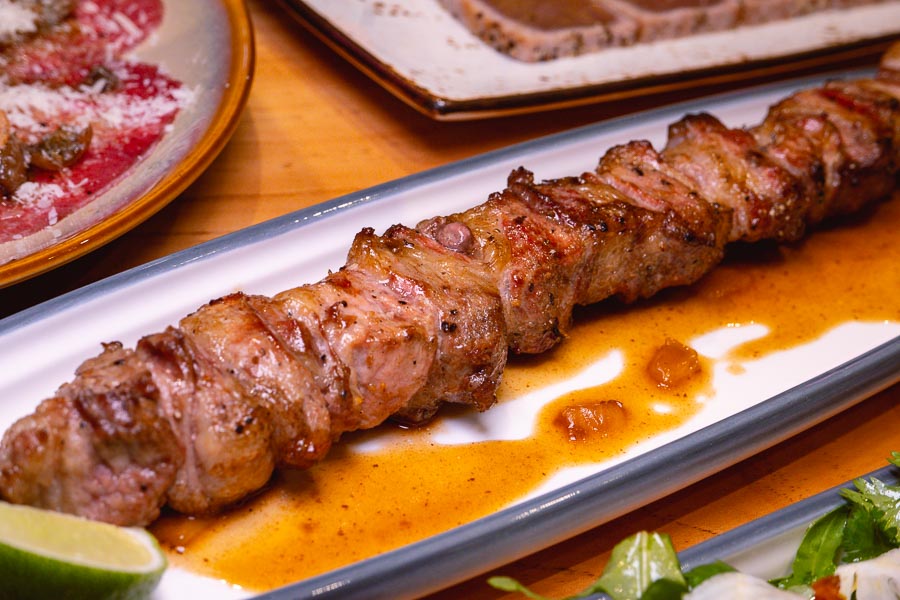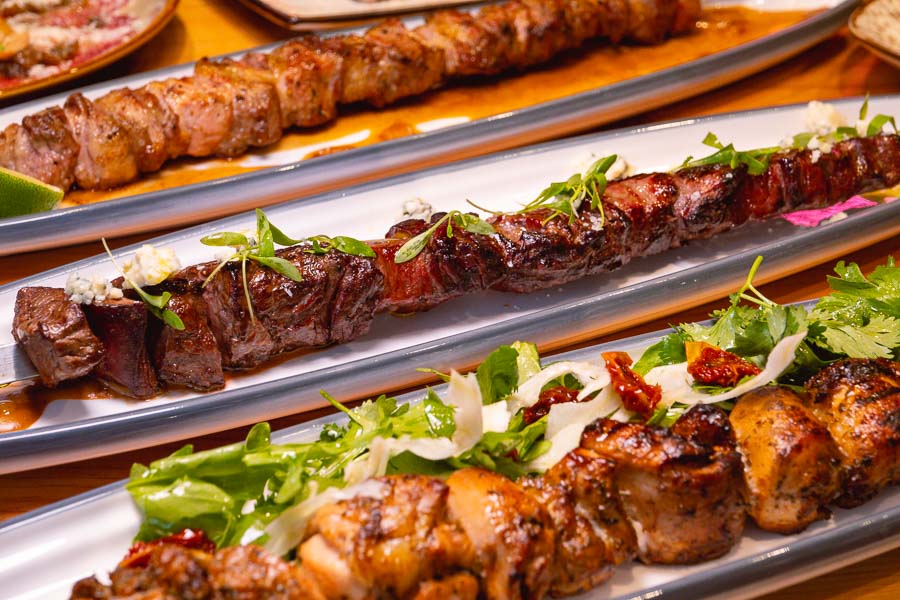 Nomfluence Readers Deals
Get 10% off food, and 30% off alcoholic drinks & bottles (with purchase of any food item) at all THE CUT locations.
3 Selected Cocktails for ¥100 during ESCAPE 3.0 (Sat-Sun, 2pm-late)
Valid until June 30, 2021. Deal is not applicable in conjunction with other promotions (Steakation, ESCAPE 3.0, happy hours, lunch sets, etc.)
---
THE CUT Steak & Fries
Address: Rm 606, IAPM Mall, 6/F, 999 Huaihai Zhong Lu, near Shanxi Nan Lu 淮海中路999号6楼606号, 近陕西南路Tel: 64435136
Hours: Sun-Tue 11am-9pm; Wed-Sat 11am-10pm
THE CUT Rooftop
Address: Rm 705, IAPM Mall, 7/F, 999 Huaihai Zhong Lu, near Shanxi Nan Lu 淮海中路999号7楼705号, 近陕西南路Tel: 54015519
Hours: Mon-Wed 2:30pm-11pm; Thu-Fri 2:30pm-late; Sat 11am-late; Sun 11am-11pm
THE CUT Meatery
Address: Rm 118, LG1/F, One ITC Mall, 1901 Huashan Lu, near Zhaoping Lu 华山路1901号ITC国贸汇LG1楼118号, 近昭平路
Tel: 33561079
Hours: Sun-Wed 11:30am-9pm; Thu-Sat 11:30am-10pm
THE CUT Restaurant & Bar (Pudong)
Address: Rm 709, 7/F, Huarun Times Square, 500 Zhangyang Lu, near Pudong Nan Lu 张杨路500号7楼709号, 近浦东南路Tel: 58341079
Hours: Sun-Wed 11:30am-9pm; Thu-Sat 11:30am-10pm