Sponsored by BANDIT

New in Jing'an is BANDIT. It's wild, loud, and wacky, and looks like a scene right out of Blade Runner 2049.
About BANDIT — Space & Concept
Housed in a three-floor villa on Xinzha Lu, BANDIT is a restaurant, cocktail bar and lounge.
There's a patio on the first floor and a terrace on the third, two bars, and a dance floor with DJ booth, each room with a different theme and hue of neon.
Every corner and surface of the place is photo-friendly—there's a multitude of animals strewn about (even a dinosaur you can ride), knights in armor, and a kiddie pool-sized ball pit. It's a wanghong's wet dream.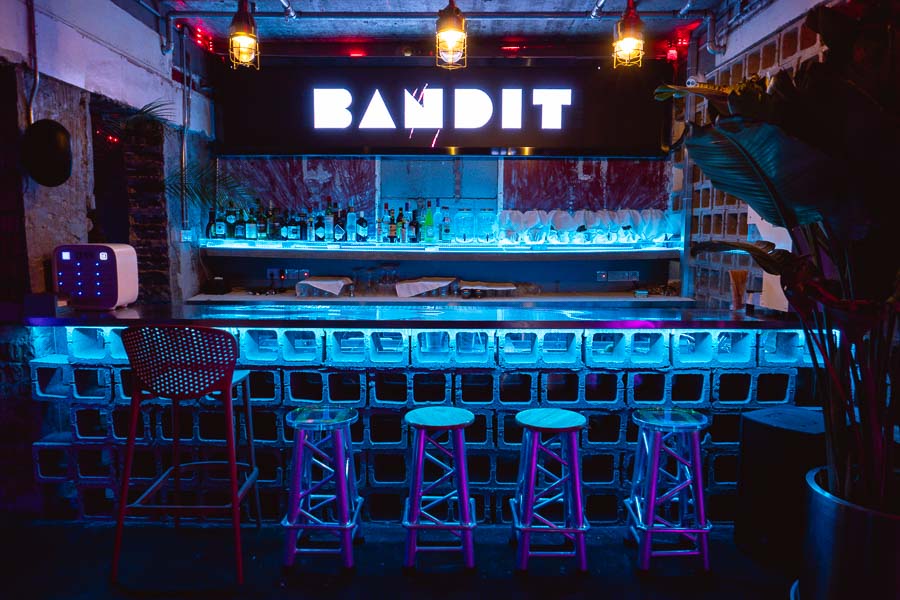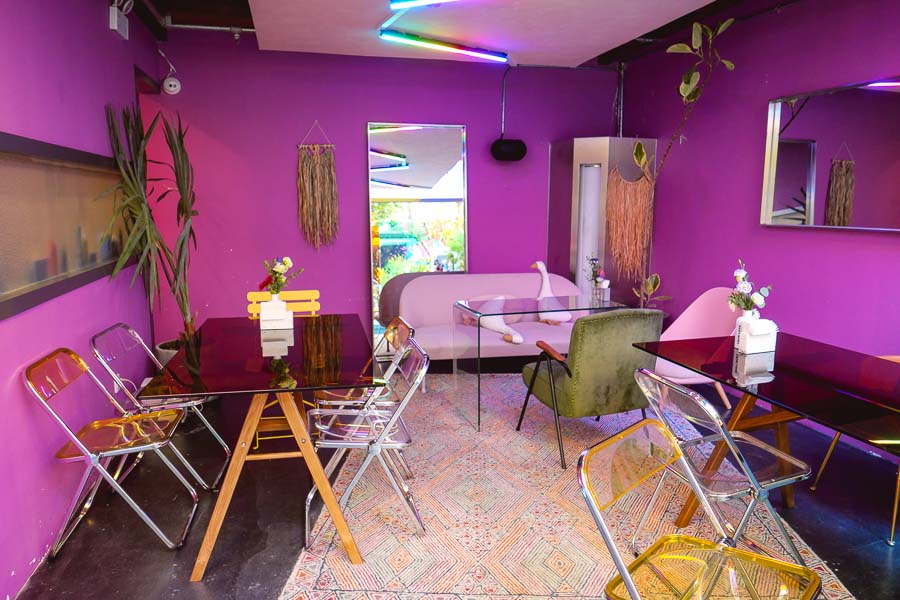 It's brought to you from the BIBIMI Group, the same team behind Bites & Brews, Barbarian, Hot Chick, Solana, Nomad and MANIA.
I guess when they designed the place they just went, "Fuck it. Why half measures? Let's go all the way wacky."
According to the founders, the inspiration behind BANDIT is for it to be an all-day creative space without boundaries, with food and drink, of course. It's not your typical co-working cafe that's for sure.
(The first and third floors are pet-friendly.)
The Food: Dinner, Brunch & Bar Bites
Food is casual, inspired from street food around the world and given a twist. Pricing is friendly for both food and drink.
On the menu are cocktail-friendly bites like fried pot-stickers atop triangles of grilled cheese (simple and good) and bountiful charcuterie platters, but also sit-down dinner fare like a slow-cooked short rib and a lovely Thai grilled seafood salad.
Brunch is also a big part of the offering, some of which is served all day.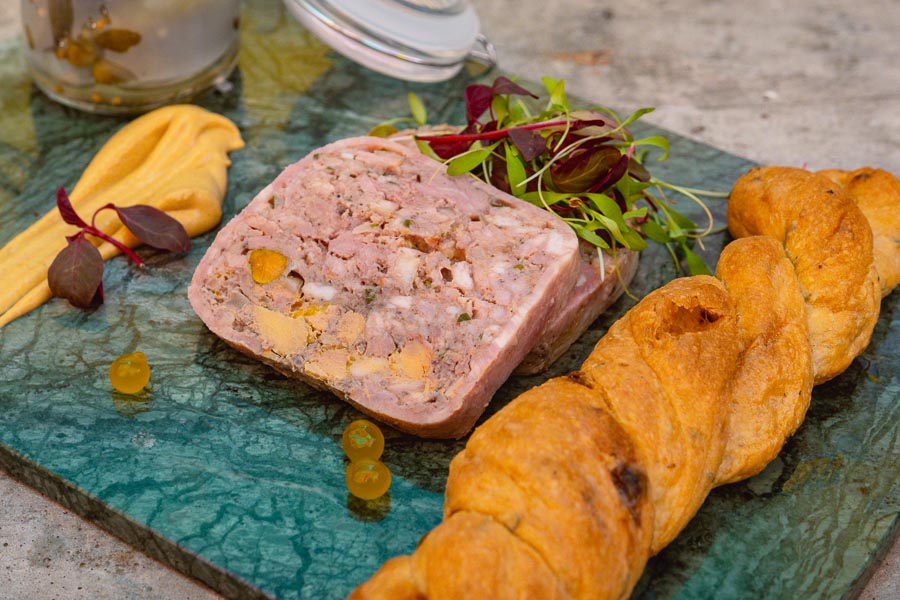 There are also weekday lunch deals. Monday to Friday from 11am to 3pm, get 50% off classic coffee or tea or 20% off Dolce Bandito sweets and Estrella draft beer with a purchase of a lunch dish.
Drinks: Cocktails, Milkshakes & Coffee
Drinks are classic and funky cocktails, infusions, high quality coffees (single origin beans, cold brews, etc.), and milkshakes, regular or spiked. Espresso (¥18), Americano (¥25).
There are six signature cocktails, all ¥66 each, and classic cocktails from ¥60, mixed drinks ¥55, and Estrella draft ¥45. They also have a modest selection of wines.
In Summary
Favorites: East Met West, Short Rib, Hawker Chili Crab, Thai Grilled Seafood Salad, and the Cheesecake cocktail.
Nomfluence Readers Deals
Deal below are valid from now until October 31 when you book via the link below.
1 free bottle of House Wine/Sparkling with purchase of Short Rib (¥777).
1 free classic coffee per person for brunch reservations over 4 people.
---
Bandit
Address: 1750 Xinzha Lu, near Jiaozhou Lu 新闸路1750号, 近胶州路
Hours: Sun-Thu 11am-11pm, Fri-Sat 11am-2am
Tel: 19512233134