Stay on top of the churn of openings and closing in Shanghai. Here are four new restaurants you may have missed. For more F&B news, click here.
La Mesa
Address: 758 Julu Lu, near Fumin Lu巨鹿路758号, 近富民路
Tel: 18753833030
Hours: 11am-11pm
La Mesa is the newest tenant at More Than Eat, the canteen/food court by Lost Heaven on Julu Lu. La Mesa is the latest from Ken Walker (update: Ken Walker is no longer involved with La Mesa), a F&B veteran known for his previous ventures Bubba's BBQ and Bordertown, both now closed.
Here, Ken Walker is serving up a familiar menu with a few flexible additions. In short, it's a no holds barred food truck menu of mostly Latin street eats, featuring arepas, tacos, empanadas, sandwiches, burritos, and skewers. La Mesa's street-facing window helps facilitate that eating and drinking al fresco vibe.
What's there to eat? Arepas. Sweet Jesus, get the arepas (¥48/two). Thick corn tortillas nicely toasted outside with a soft and nubbly texture like grits on the inside. Sandwiched between is a mix of cheese, avocado cream sauce, and choice of beef, chorizo, or chicken. Get the chorizo.
The Loaded Tostadas (¥48/four) are equally fantastic. What makes them particularly delicious is that the refried beans are macerated with lard, hence the extra creamy consistency. In addition to refried beans, these corn tortillas come loaded with cheese, roasted tomato salsa, sour cream, and your choice of meat.
Deals: Happy hour is reduced prices on beer and wine from Monday to Friday. There's also a daily food special, ¥20 for a specific item.
---
Luneurs II
Address: 888 Huashan Lu, near Wukang Lu华山路888号, 近武康路
Tel: 19921444238
Hours: Tue-Sun 9am-7pm
Purveyors of French baked goods and ice cream Luneurs has second outpost on Huashan Lu near Wukang Lu. First location is on Panyu Lu.
What's new? A couple new items (brioche), a larger space, and an enviable terrace with outdoor seating that's dog and pram-friendly.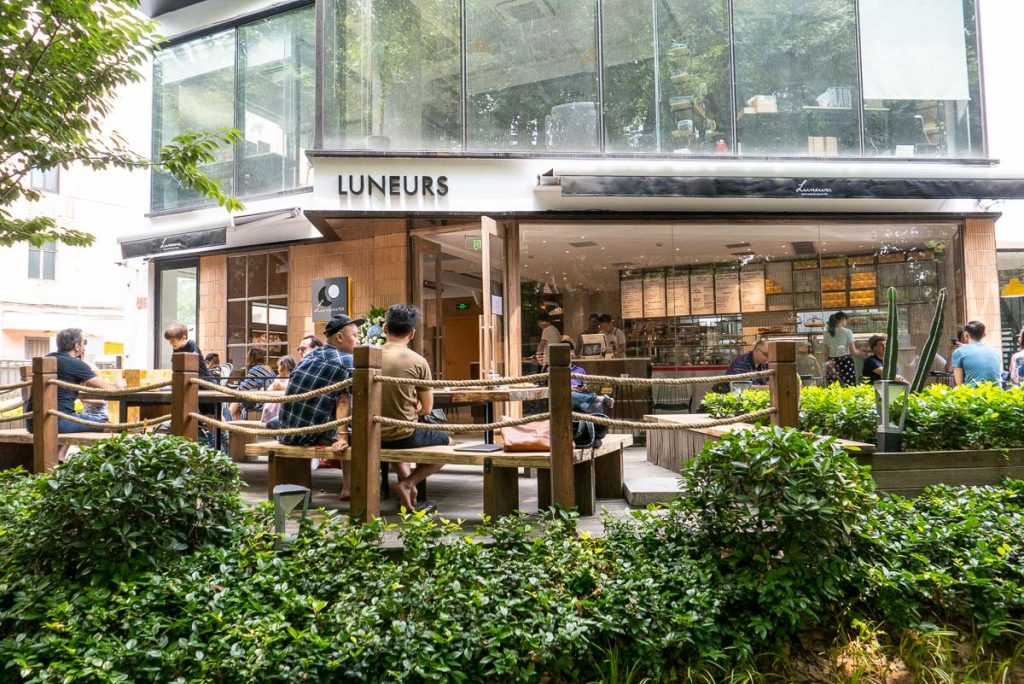 Expect high quality ingredients and fresh baked breads, pastries, and desserts, and the traffic that befits a place of this caliber. It's busy, but tables turn quick. Prices are more than fair. Great breakfast spot.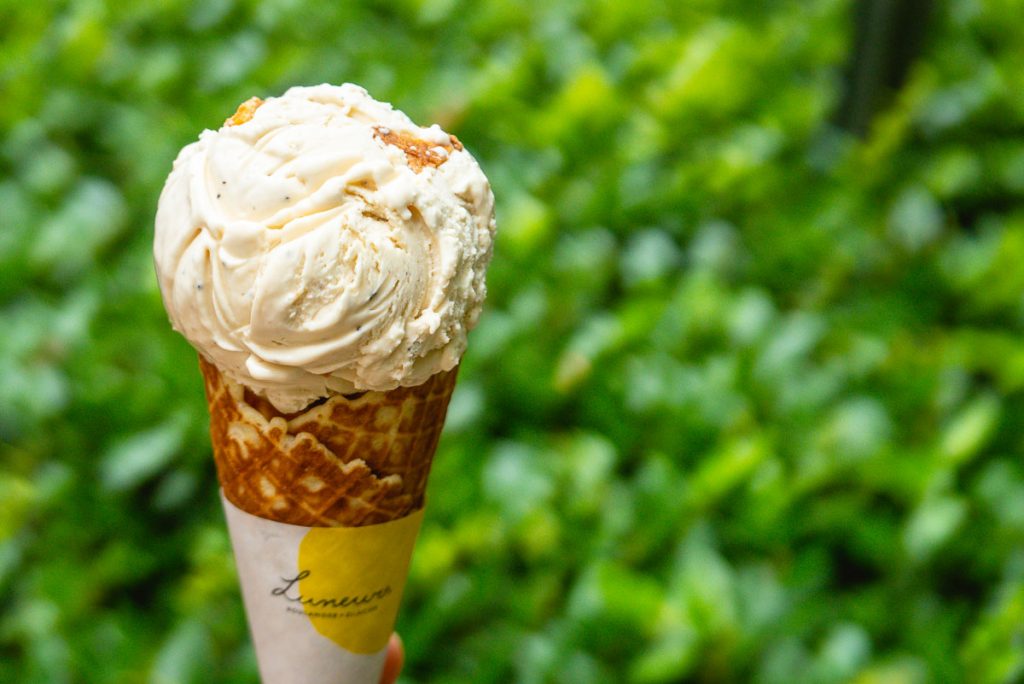 Whatever you do, make sure you get the Cheese Friand (¥30).
---
Peking Inn
Address: 2/F, Bldg 37A, 259 Jiashan Lu, near Jianguo Xi Lu嘉善路259弄37A栋2楼, 近建国西路
Tel: 54189093
Hours: 5pm-2am
Book this restaurant now!
Jiashan Market gets a boost with newcomer Peking Inn, a cocktail bar and restaurant that serves traditional Beijing cuisine and drinks with a Chinese twist.
The menu is centered on the chunbing aka spring pancake. Specific dishes are made to wrap with these thin pancakes along with shredded veg like scallions, cucumber, leek, and radish.
It's not a duck restaurant. The Beijing-native proprietors want to showcase more foods from their hometown and not to have Peking duck be the only defining dish of Beijing.
Cocktails come by way of mixologist Chris Xi (Blackstone Magic Bar), who has fashioned a signature cocktail menu using Chinese spirits and ingredients. Highlights of the signature menu include drinks crafted with baijiu, shaoxing rice wine, and qingke jiu, among others.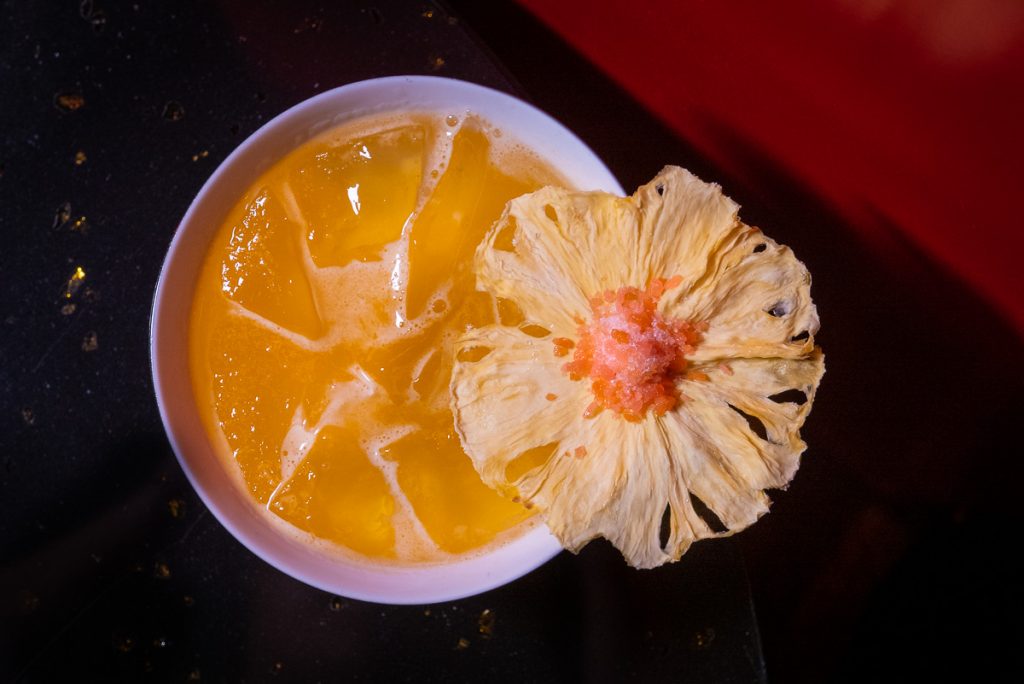 Another highlight is the space—there's a massive wrap-around terrace that's great for al fresco eating and drinking, and events.
---
RAC II
Address: 55 Shaanxi Nan Lu, near Huaihai Zhong Lu 陕西南路55号, 近淮海中路
Hours: 10am-6pm
Another second location for another popular spot. Spread across two floors, the Jing'an location of RAC retains the same look and feel of the design forward Anfu Lu original. They've installed plenty of windows and a skylight in the high ceiling, making it as bright and airy as possible.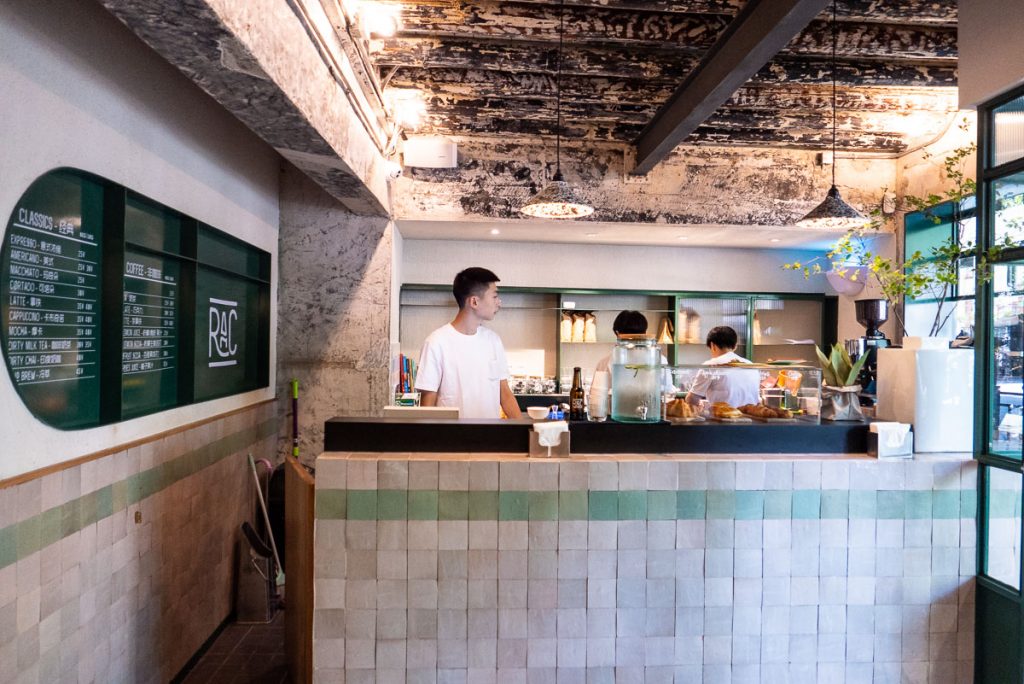 The menu is more of the same—crepes, galettes, sandwiches, salads, and the like. What's different here is that they will focus more on daytime fare and less on dinner offerings. Excellent coffees, teas, and a reduced wine list for drinks.