For most fine dining venues, brunch is a double-edged sword, and a restaurant can easily lose its identity in the rush to have Benedicts fly off the line.
Avoiding this snare, Coquille Proprietor John Liu and chef Patrick Leano are taking a French approach to brunch classics, launching a sophisticated menu that is anything but basic weekend fare.
Coquille is an upmarket French restaurant that positions itself as a destination for seafood, but is best known for their Beef Wellington. This is the restaurant's first run at brunch since opening in 2014.
Brunch at Coquille
The menu is a compact selection of indulgent dishes with ingredients like truffle, lobster, caviar, foie gras, and wagyu. Lux versions of eggs, dressed up tartines, and polished entrees all vie for attention.
The Signature Eggs Benedict (¥138) arrive as two poached eggs and French ham cradled in cheese gougeres, a type of savory choux pastry, slathered in hollandaise. It's absolutely divine—the sauce really makes the dish, and the flaky gougeres are a welcome replacement for often-stodgy English muffins.
A novelty dish if there ever was one, is the Truffled Scrambled Eggs (¥88). These eggs have a cloud-like fluffiness that is rarely seen in this city. Still, you're mostly paying for the shower of black truffle and Parmesan chips.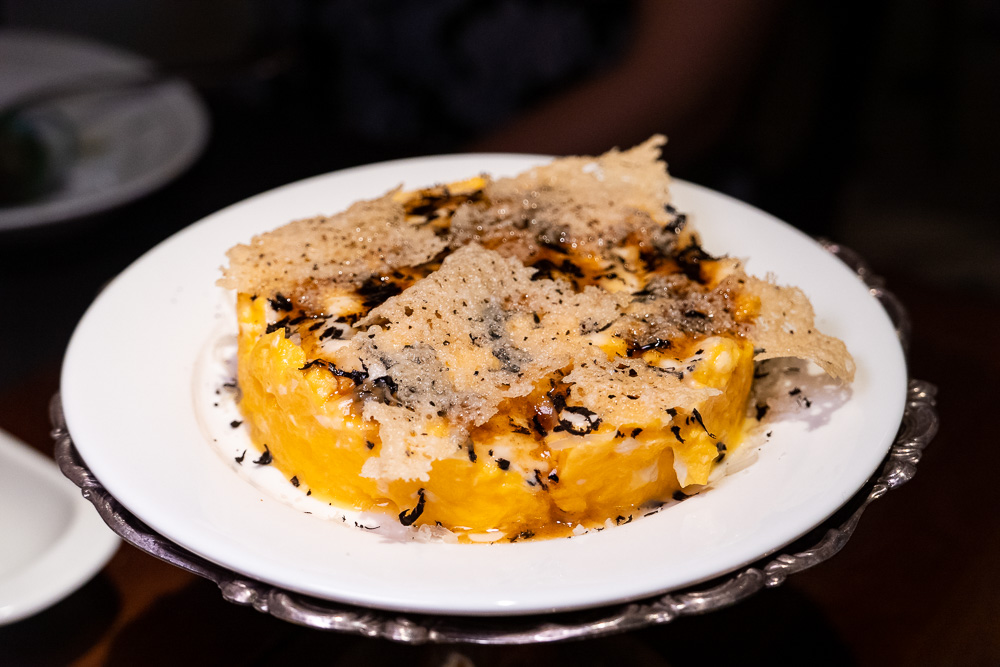 Of the tartines, the Braised Oxtail (¥88) is superior. Oxtail stews for hours in a stock thickened with onion, tarragon, and preserved lemon, resulting in a fat rendered pot of tender, wispy meat. It's ambrosial, almost like a jam. One gripe: the thin, toasted rye crisps were too few.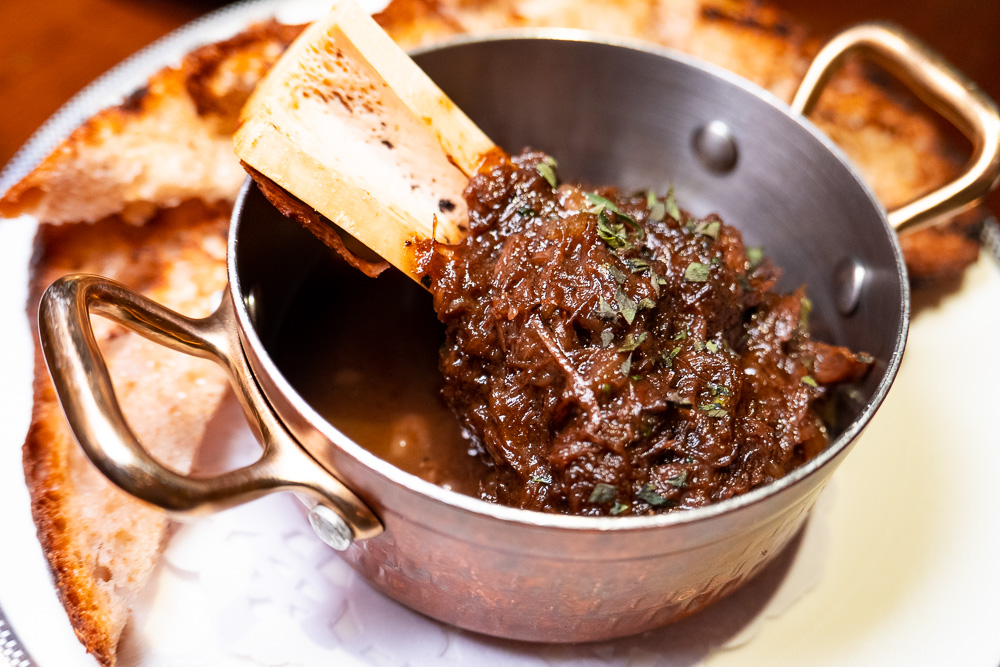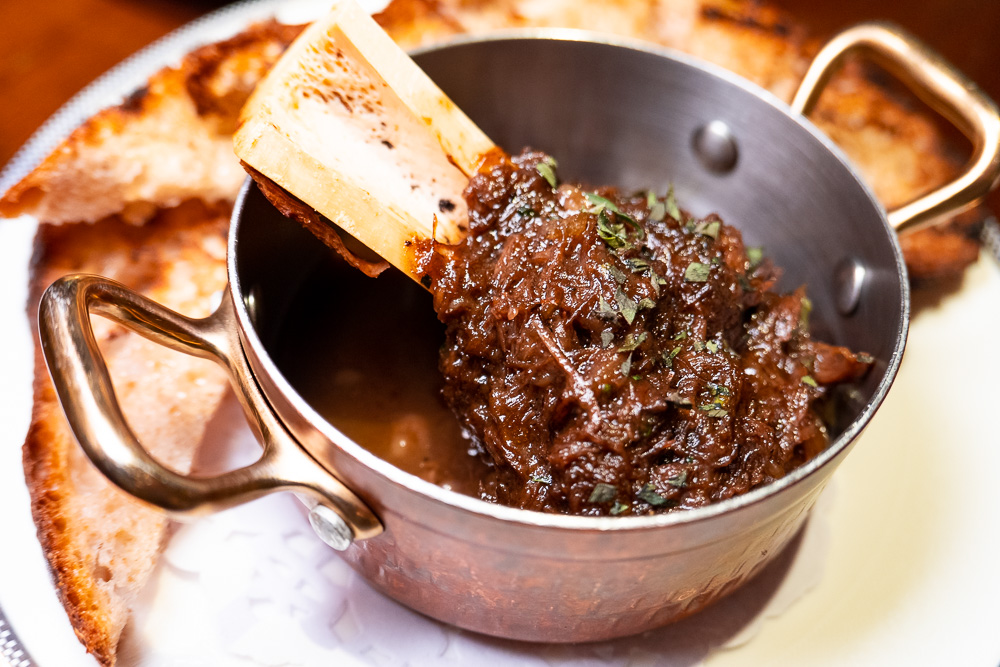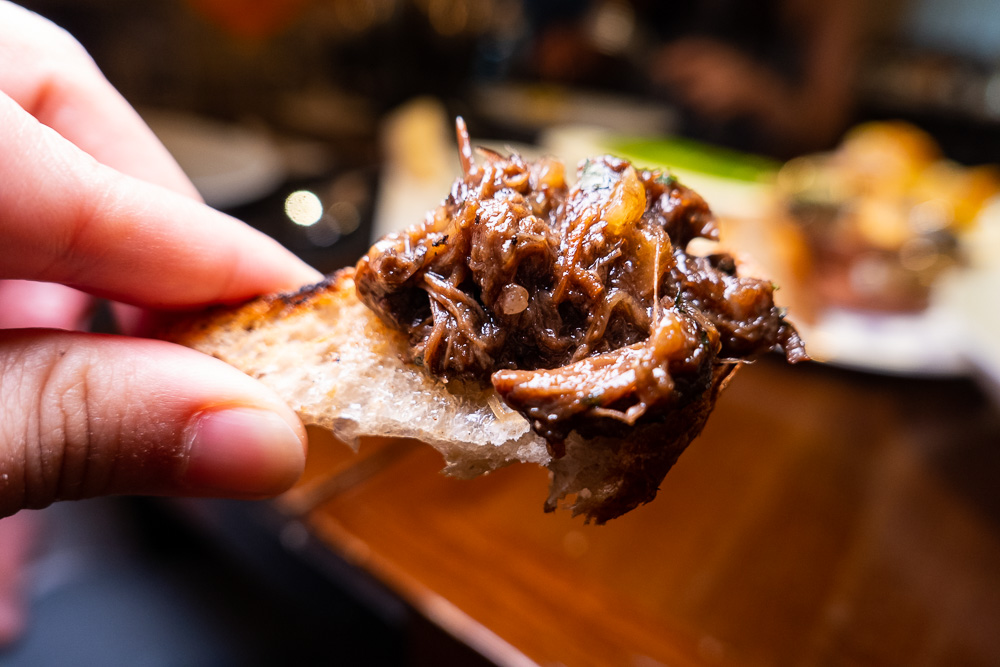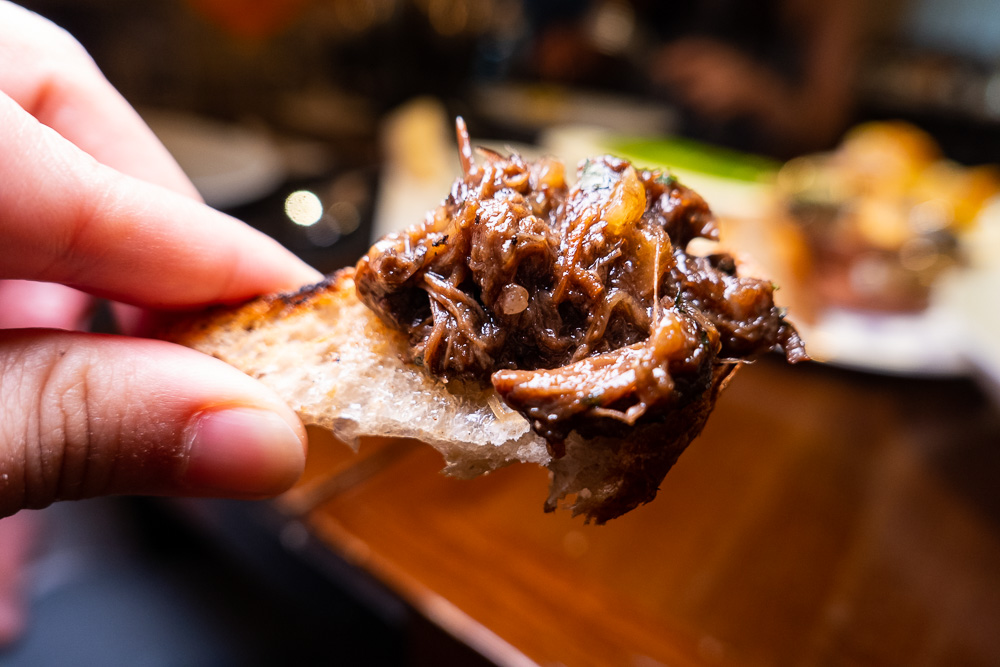 Another in the tartine category is the Croque Madame (¥88), made with Japanese egg, French ham, Gruyere, mustard, and béchamel. I love me a good sandwich, but the highlights at Coquille's brunch surpass this.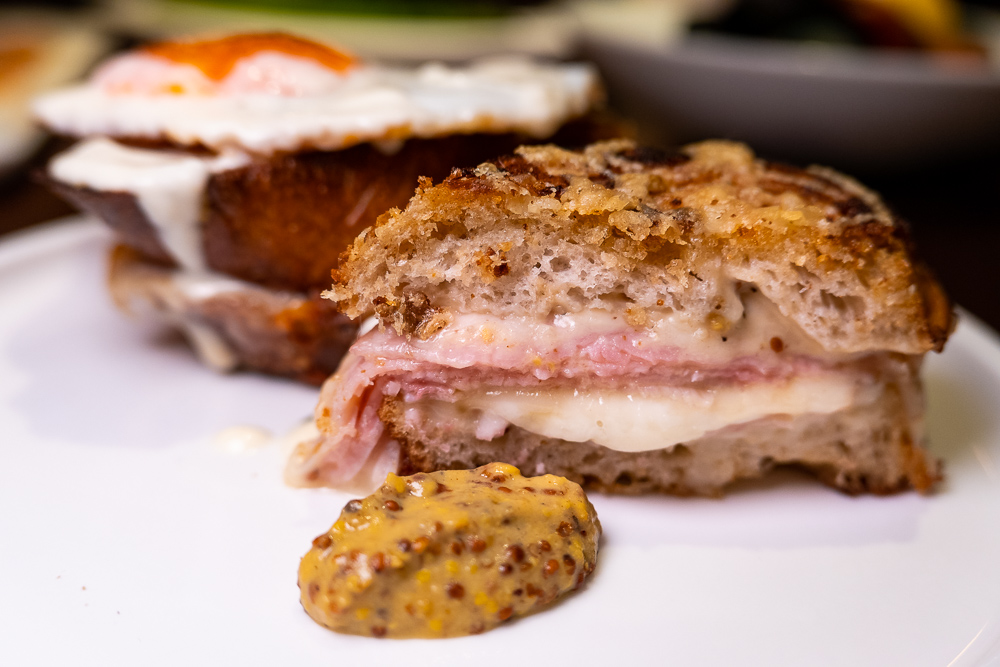 Next, a House Smoked Salmon (¥158) with egg mimosa makes a nice transition as a sharing dish before the entrees.
Here's where things get serious.
The Potato Roesti (¥198) arrives with a pornographic amount of trout roe. The avalanche of crisp, briny, tangy roe is supplemented with light crème fraîche, fresh dill, and lemon-infused olive oil.
Toppling the roesti is the Les Grand Crab Cake (¥188)—chunky, juicy, and flavor-boosted with mentaiko aioli, herbs, and fresh lemon. It's impeccable, and tips the meal over to its climax.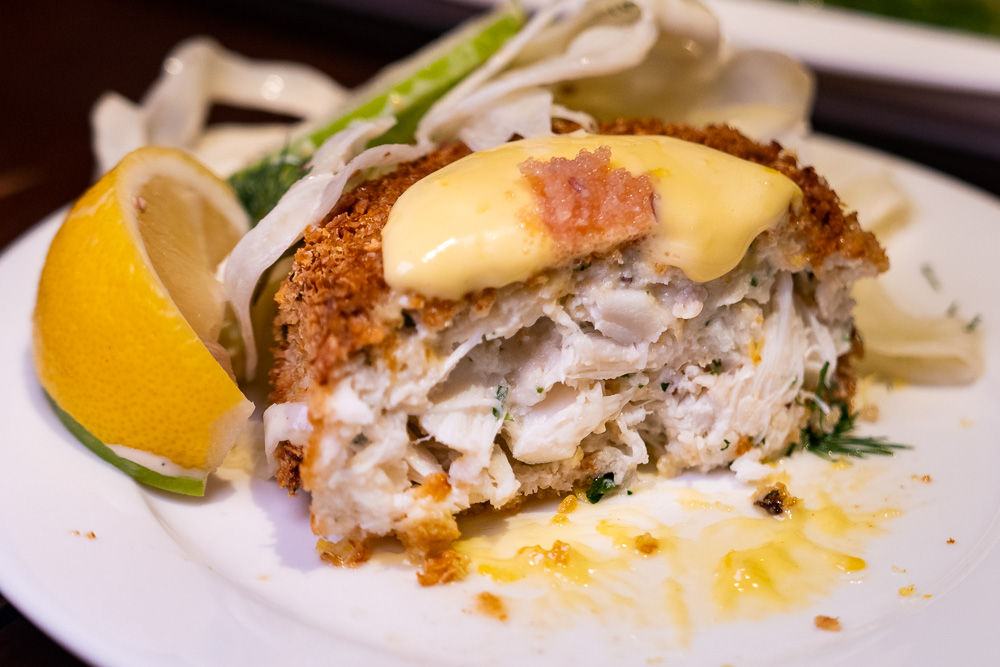 A Wagyu Bavette Steak Frites (¥188) with fresh cut potato fries follows. It's the perfect example of a refined classic; served medium rare with béarnaise and extra crispy fries.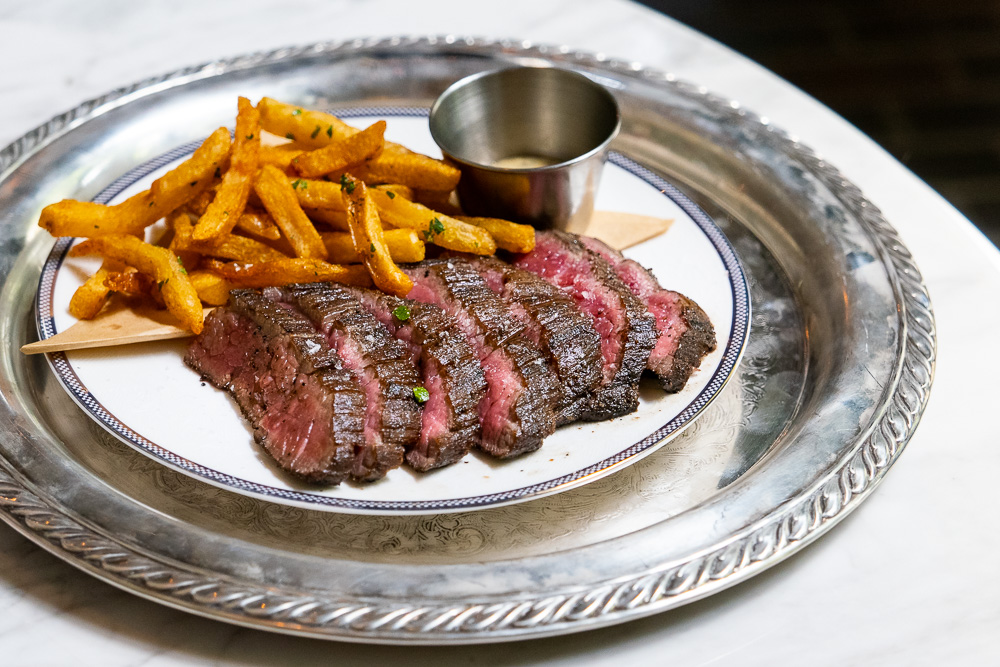 The Duck Confit (¥128) is a close second for a main, served orange segments, orange marmalade, and arugula. The flavors run deep, and each bite leaves me wanting more.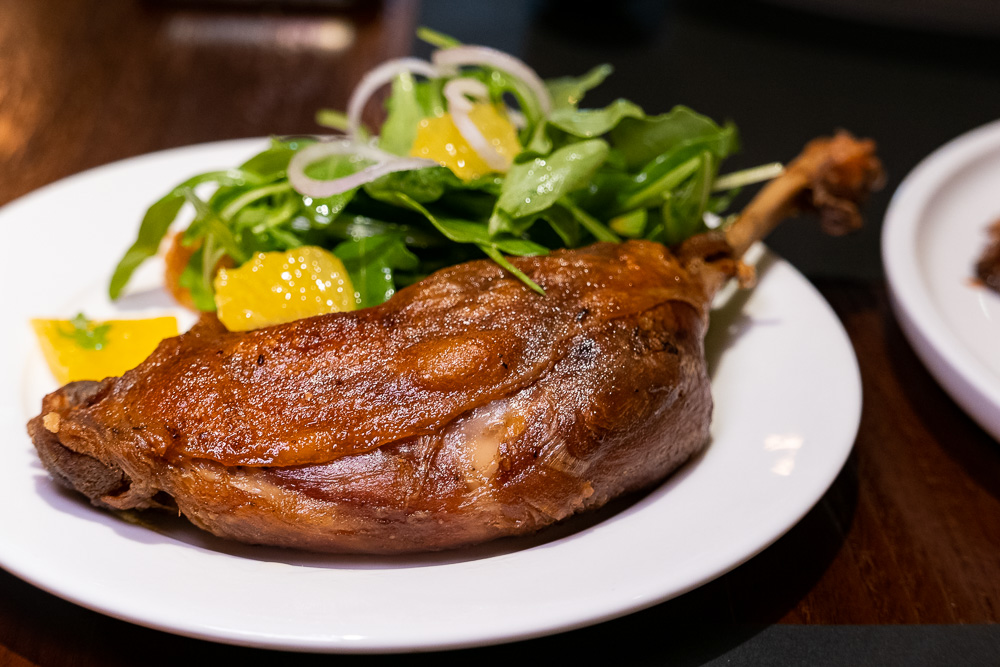 As for sides, the vegetables of the day (¥68) come in the form of giant stalks of asparagus. Crunchy, almost meaty, and a light option to balance out the rest of the meal.
For Dessert
While I don't usually fall for sweet things and eat almost exclusively lemon desserts, I have no problem in saying that the bread pudding at Coquille is possibly my all time favorite.
The Croissant Bread Pudding (¥88) comes drenched in salted caramel anglaise, macerated raisins embedded in the custardy folds. It would be worth it to just stop in for this—I don't need a table, just this and a spoon at the bar. Other desserts don't even come close.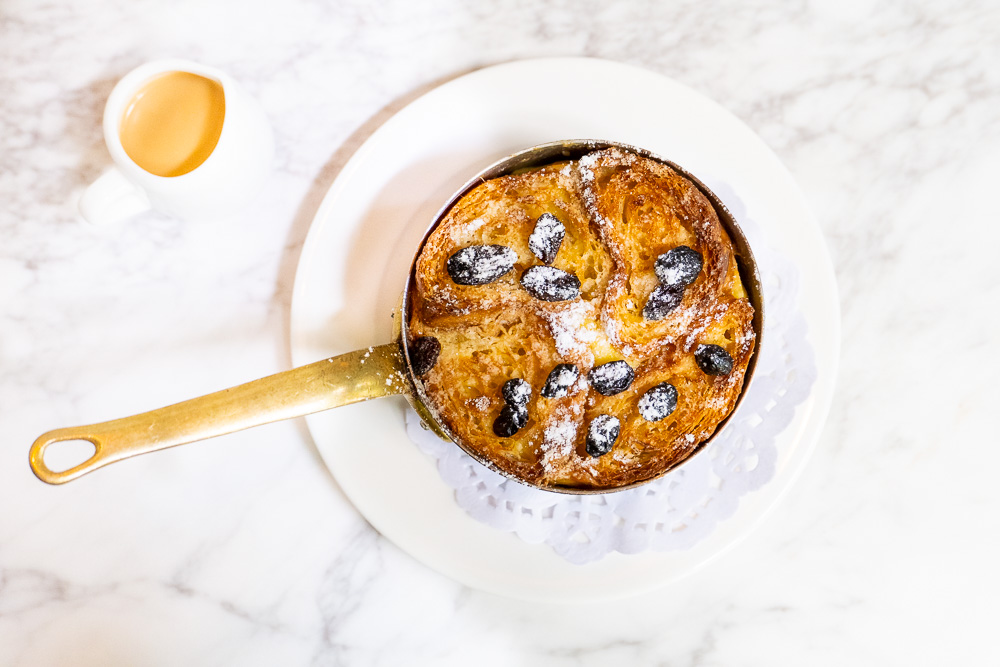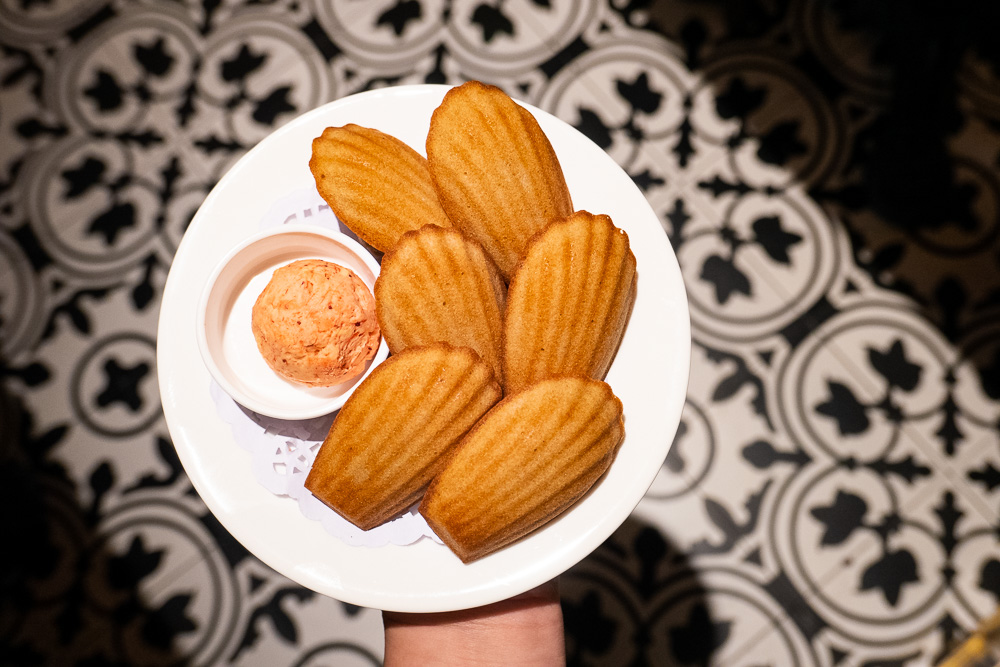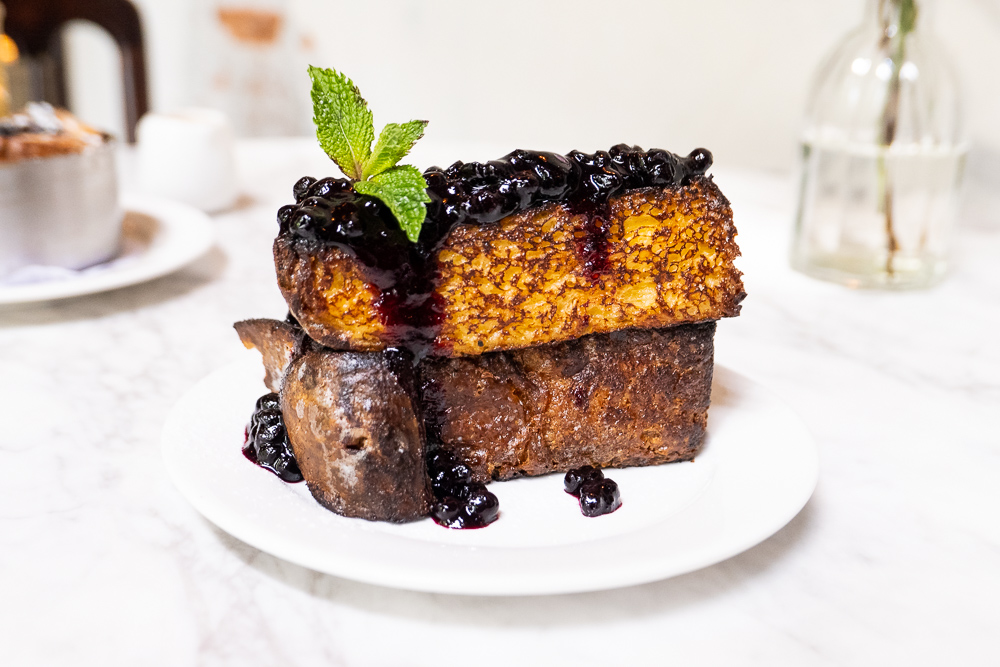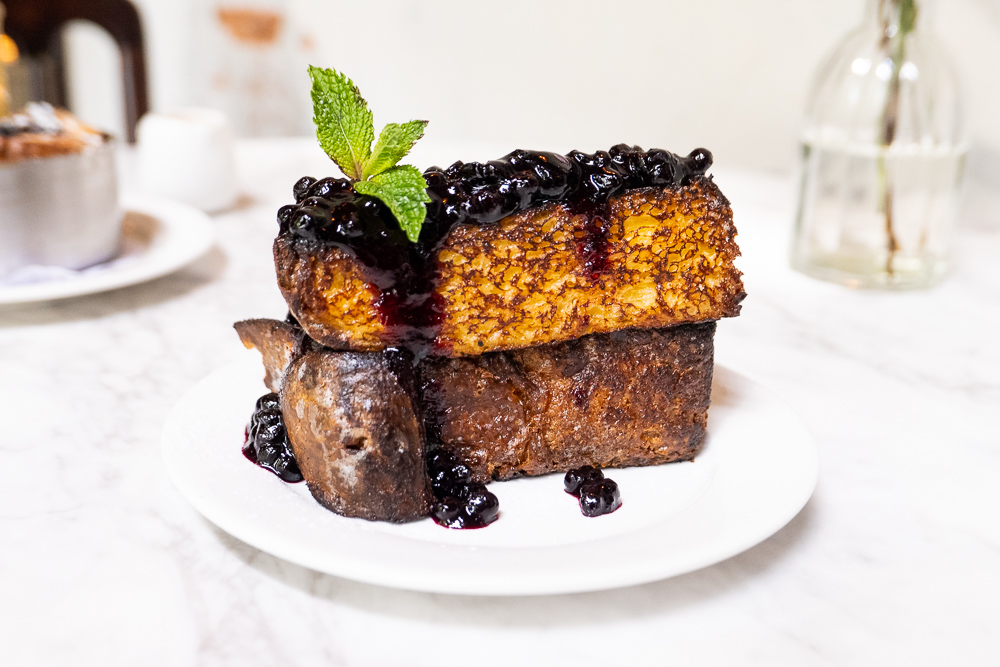 For drinks, the Bloody Mary (¥98) could use improvement. It needs more body and/or twist to warrant the price tag. Coffees and teas are ¥48, fresh juice ¥58, gin & tonic ¥88.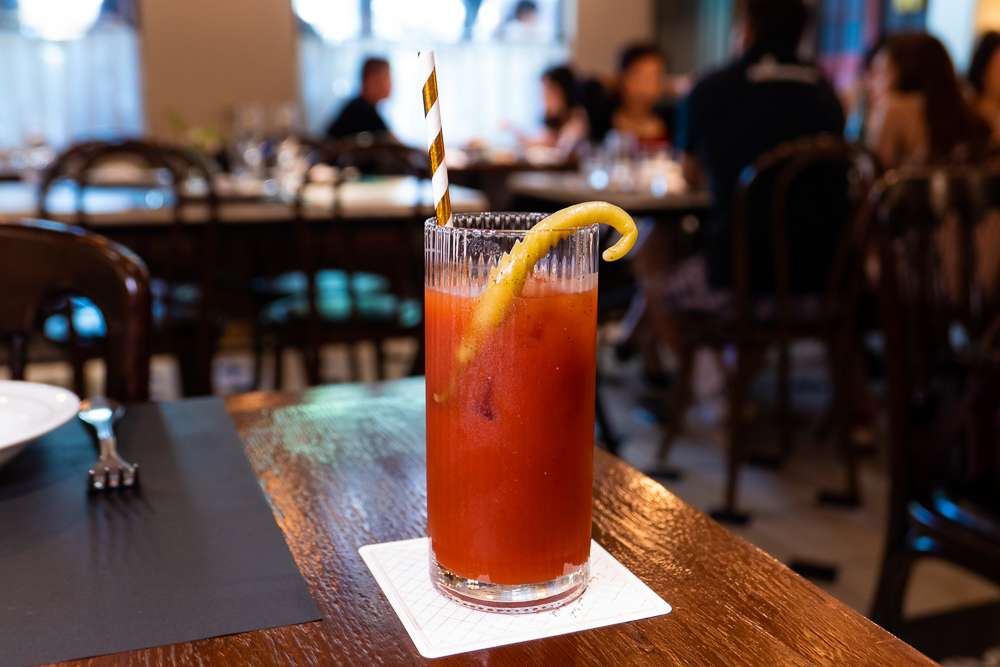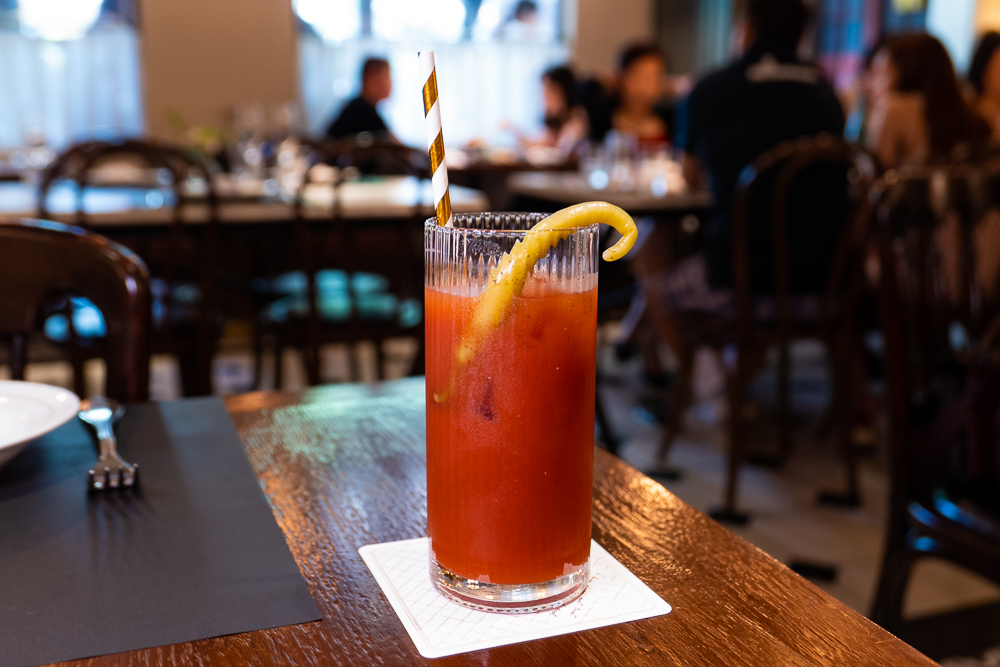 In Summary
Taste-wise, there's little fault—most of it is exceptional.
But if I am being critical, it's quite expensive. Food is ¥300-400 per person, sharing. If you just flinched at that price point, you're not their main target customer. This kind of meal is for those who order champagne by the bottle. It is a lavish spread, a special occasion meal, which is much like the dinners at Coquille.
I would return, and if you were curious, I'd go for the oxtail, crab cake, bavette, and bread pudding.
---
Coquille
Address: 29–31 Mengzi Lu, near Xujiahui Lu蒙自路29–31号, 近徐家汇路
Tel: 33768127
Brunch Hours: Saturday-Sunday 11am-3pm