Rounding up the latest restaurant and bar openings in Shanghai. Here are eight new restaurants, bars, and cafes for your books.
La Bodeguita Del Sur
Azul
Bubba's Food Co.
Lunar
Brewlosophy
La Baracca
The Pawon
Basdban
---
La Bodeguita Del Sur – Tapas & Wine
Address: 897 Julu Lu, near Changshu Lu 巨鹿路897号, 近常熟路
Tel: 54666629
Hours: Daily, 5pm-midnight
La Bodeguita Del Sur is a South American restaurant and bar from the Ferro brothers behind Argentinian steakhouse el Bodegon.
It's a cozy spot around the corner from el Bodegon Changshu Lu with about 40 seats serving wine, tapas, and cocktails, and a particularly curated selection of vermouths. Like el Bodegon, La Bodeguita Del Sur is also cheap and cheerful.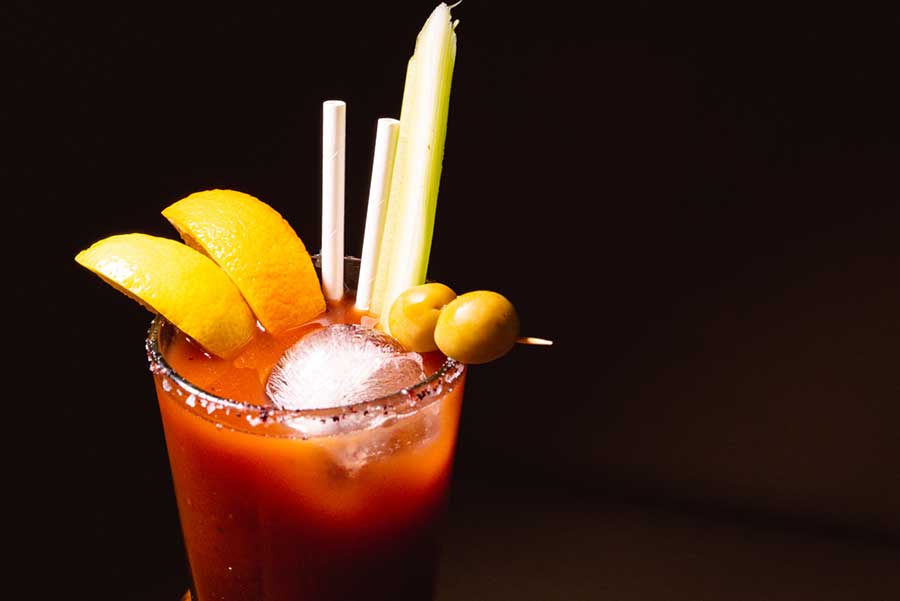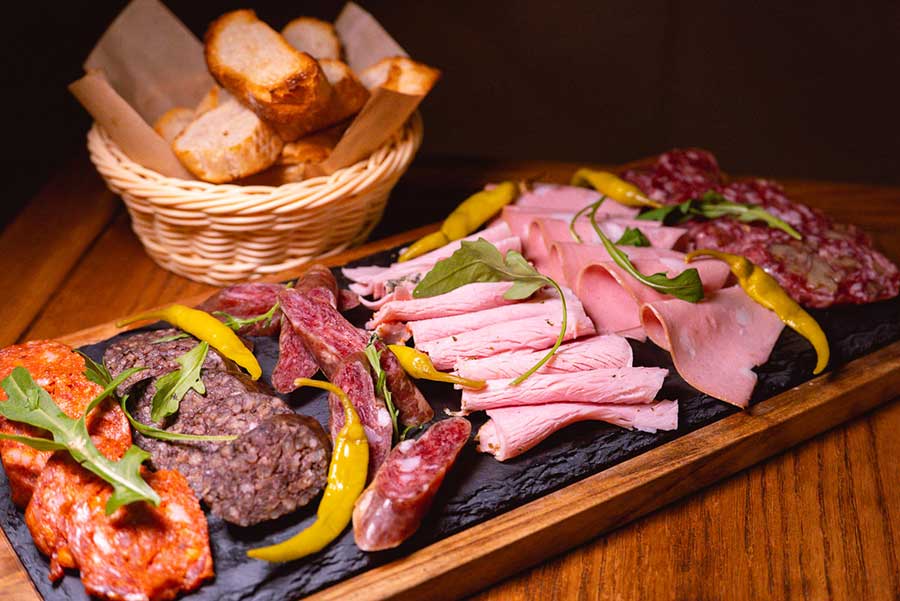 Sometimes you just want something casual, y'know? Easy-going, friendly service, and no pomp. The drinks are well executed (thanks to bartender Rodrigo Lizardi), the steak is the same quality as el Bodegon, and bites like the empanadas and pickled eggplants are enjoyable.
---
Azul – Latin Vibes
Address: Bldg. 6, 358 Kangding Lu, near Shaanxi Bei Lu 康定路358号6栋101, 近陕西北路
Tel: 56702666
Hours: Tue-Sun, 5pm-10:30pm
Azul is a Latin restaurant and bar in the new Shankang Li complex in Jing'an. As the anchor tenant for the development, it also sports the largest terrace / al fresco seating area.
For fans of the previous Azul, note that this is a completely new iteration of the restaurant and they have a completely new menu.
I wrote about it in detail here.
Azul has a fantastic space—all that terrace space! It'll do well, especially in that part of Jing'an where larger restaurants are few and far between.
---
Bubba's Food Co. – Along The Border
Address: Rm 103, Bldg 18, 808 Shaanxi Bei Lu, near Kangding Lu 陕西北路808号18号楼103室, 近康定路
Tel: 62730283
Hours: Tue-Sun 11am-11pm
Ken Walker is back at it with Bubba's Food Co. If you've lived in Shanghai long enough, you've probably heard of Ken. He's the guy who's been championing real barbecue in Shanghai since 2006, when he first opened the first Bubba's.
He's armed with two smokers and a shiny new space in Shankang Li, showcasing a menu of BBQ and TexMex. Apart from the annual Chili Cook Off and BBQ Cook Off, there are plenty more events in the pipeline.
They're still fine tuning their BBQ, what with the new machinery and all. The ribs are good and the tacos are excellent. As Bubba's is still in soft opening, not all BBQ items are available daily, hence my missed opportunity to try the brisket. Give them a couple more weeks to find their footing.
---
Lunar – Modern Chinese
Address: 222 Jianguo Xi Lu, near Shaanxi Nan Lu 建国西路222号, 近陕西南路
Tel: 64270127
Hours: Tue-Sun 5:30pm-10pm
Lunar is a modern Chinese fine dining restaurant housed in a beautiful two-story villa in Xuhui. It's helmed by Malaysian Chef Johnston Teo, who was previously the chef at The Pine, and before that at the illustrious Odette in Singapore as R&D chef.
It's pretty, it's technically sound. It's expensive. It's not for me, but it could be for some! Their trying to source and showcase more ingredients from China—pigeon from Guangzhou, litsea from Guizhou, abalone from Dalian—and reinterpret Chinese flavors with new techniques.
Dinner at Lunar is a prix fixe menu for ¥1,388, about 10 courses. It's still in soft opening—guests who dine-in before November 19 will get a voucher for dinner on their return visit.
---
Brewlosophy – Beers on Tap
Address: 98-1 Yanping Lu, near Xinzha Lu 延平路98-1号, 近新闸路
Tel: 18602172131
Hours: Sun-Thu 5pm-midnight, Fri-Sat 5pm-2am
Brewlosophy is a beer bar in Jing'an by a group of friends/beer enthusiasts. They've been testing out their beers at drink festivals in Shanghai over the past year and a bit, and opened the three-storey tap house late September. The space also has a rooftop terrace.
Easy drinking beers on rotation pouring from eight taps, starting from ¥40.
They are lovely people! The founders are usually there pouring out the beers. It's a chill place—good first destination to kick off your night or for post-work drinks.
---
La Baracca – Italian Cafe
Address: 41-43 Yongkang Lu, near Xiangyang Nan Lu 永康路41-43号, 近襄阳南路
Tel: 64753969
Hours: 8am-10pm
La Barraca is an Italian osteria by The Camel Group, located on Yongkang Lu. It opened in August, replacing the original Pain Chaud.
It's an Italian-esque cafe serving simple breakfast rolls and coffee, as well as pizzas, pastas, sandwiches and antipasti. Oh, and Spritzes—16 of them, all ¥50 each.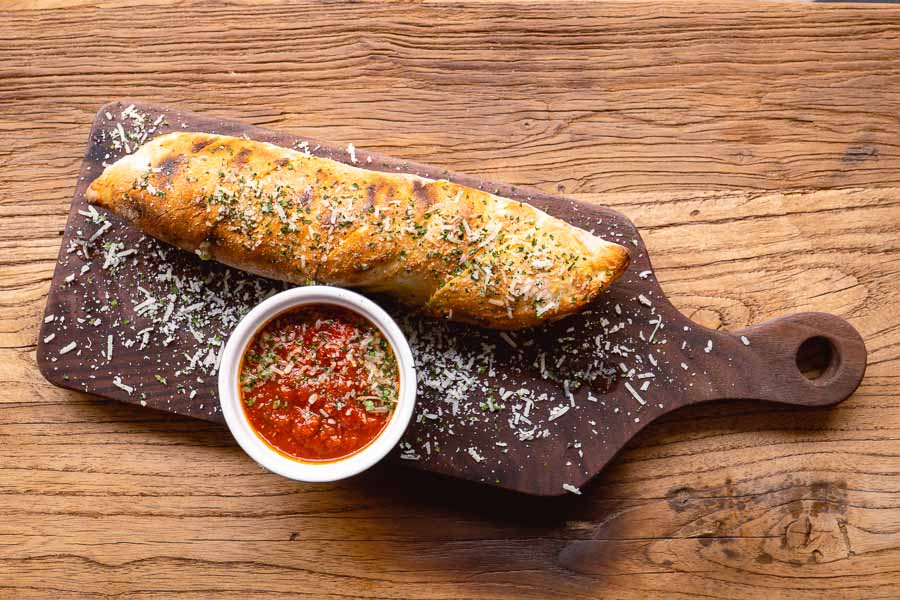 I'm not sure Italians would agree that "pizza twists" are Italian. It's kinda like a personal-sized calzone. It's stuffed baked bread with a tomato dip—it's impossible to not like. The antipasti is good and perfect for a price-sensitive drinking crowd. The pizzas aren't my favorite, but to each their own.
---
The Pawon – Indonesian in Gubei
Address: B1/F, SOHO Gubei, 188 Hongbaoshi Lu, near Ma'nao Lu 红宝石路188号古北SOHOB1楼, 近玛瑙路
Tel: 52716188
Hours: 11am-10pm
The Pawon is one of only a handful of Indonesian restaurants in Shanghai, located in Gubei, a stone's throw away from the Indonesian consulate. It opened in May.
It's situated in the basement of a mall/mixed use building. That said, the environment is, well, as good as a mall gets. Both manager and chef are Indonesian, so that speaks to The Pawon's authenticity for their Balinese and Javanese food. It's traditional recipes (tuned for Shanghai's varying palate) with a modern look.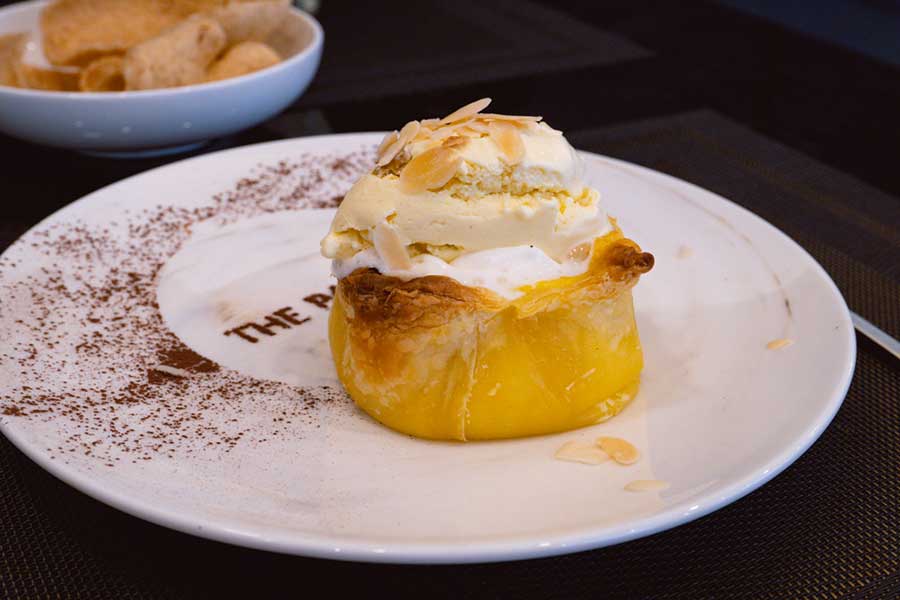 The rendang were both good, the satay chunks could have been bigger, and the dessert was excellent. I'd say if you're in the area, it's a good option to have.
---
Basdban – Coffee & Croissants
Address: 546 Yuyuan Lu, near Zhenning Lu 愚园路546号, 近镇宁路
Tel: 13167260607
Hours: 8am-7:30pm
Basdban is a cafe/bakery on Yuyuan Lu, next door to Together. It sports a design-forward space with futuristic metal furnishings and finishings.
The pastries are made fresh daily. The signature here is the croissant. The secret to million-layered light and airy croissants? Lots and lots of high quality butter.
Designed by dongqi Architects, the space is a fortress of stainless steel and concrete. There's a floating bar counter and a vertically designed table as the cafe's centerpiece. Some of it is functional, like moveable tables on the raised benches to the side of the cafe. Artsy. Attracts wanghongs.
Coffee is served black or with milk—straightforward—nothing else in between.
Good for grab-and-go if your office is nearby, that is, if you're OK with paying that much for coffee and bread.